Good morning, NBC News readers.
The White House says there won't be a recession, we speak to Rep. Rashida Tlaib's grandmother in the West Bank and learn what a fire cloud is.
Here's what we're looking at this morning:
---
Trump and advisers dismiss recession concerns: 'Our consumers are rich.'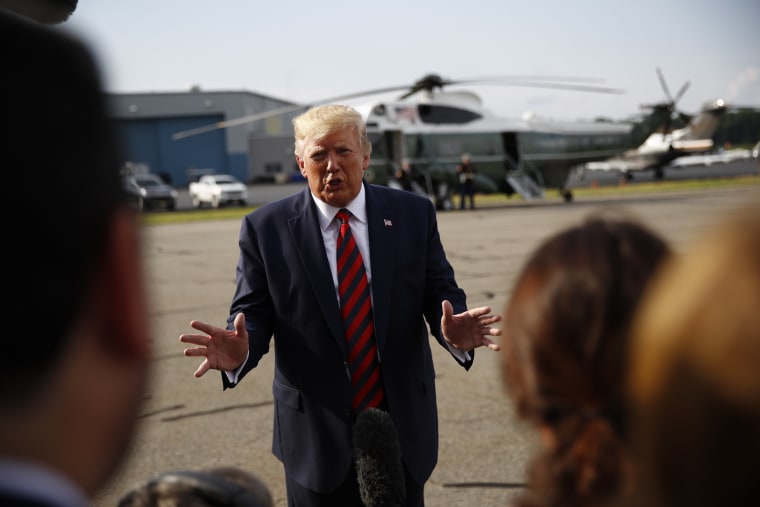 Recession? What recession?
That was President Donald Trump's assessment of warnings from some economists who worry the U.S. could succumb to the global slowdown that's affected many other countries.
"Our consumers are rich," he told reporters. "I did a tax cut. They're loaded up with money."
Last week saw the phenomenon known as "inverse bond yield," where the 10-year treasury note rate fell below the 2-year note, something that's not supposed to happen and has been the precursor to multiple past recessions. The stock market fell 800 points at the same time, followed by a slight recovery.
"We are doing pretty darn well in my judgment," Larry Kudlow, National Economic Council director told Meet the Press on Sunday.
"Let's not be afraid of optimism. ... I think there's a very optimistic economy going on out there."
---
Los Angeles gang interventionist added to gangs database after police stop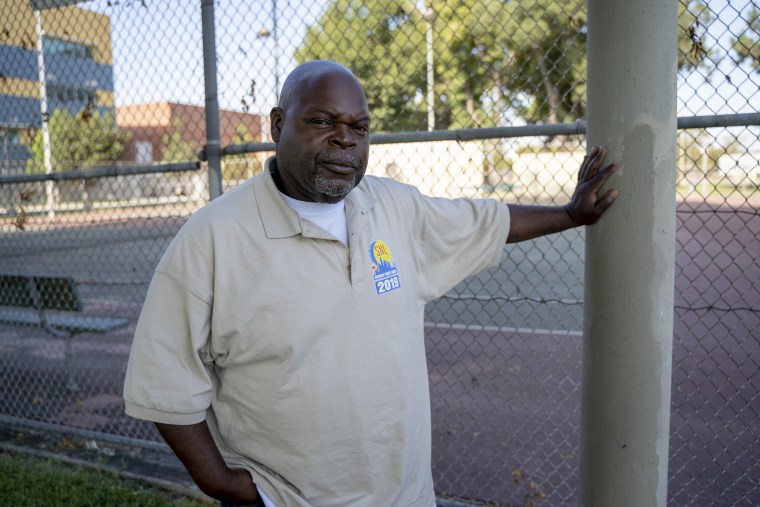 Larry Sanders, 58, who works with gangs in south Los Angeles, was added to the city's gang member database in April after being stopped by police.
Sanders, who was not working at the time, was stopped by officers and asked to display his tattoos. Weeks later he received a letter saying he had met the "minimum criteria" to be designated a gang member or associate.
Gang databases are coming under increased scrutiny from justice reform advocates who argue they exemplify police overreach and disproportionately affect people of color.
NBC News' Katie Flaherty has the full story.
---
Rep. Rashida Tlaib's Palestinian grandmother still hopes she will visit her in the West Bank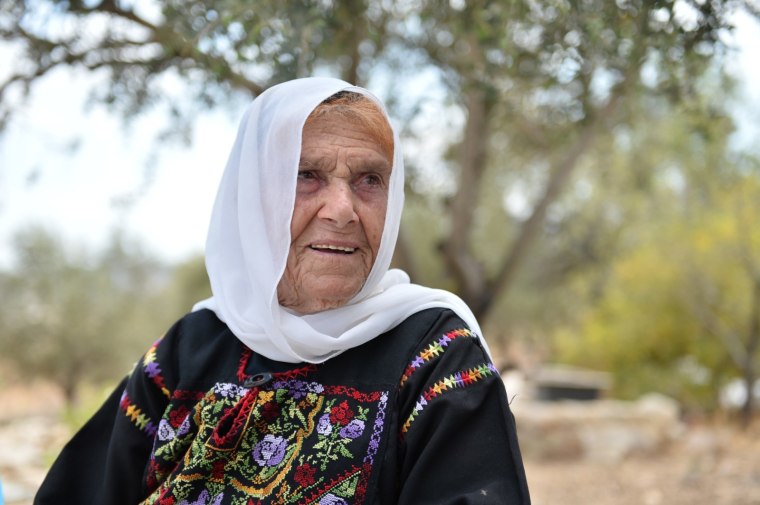 "I hope, inshallah, that she will come back. I'm waiting for her."
Those were the words spoken by Muftia Tlaib, the grandmother of Tlaib, D-Mich, from the small village of Beit Al-Foqa in the West Bank.
Tlaib had planned to travel to Israel, which governs access to the West Bank, to visit her grandmother. But she was then subject to a travel ban due to her support for the Boycott, Divestment and Sanctions movement, which is highly critical of Israel.
Even though this was lifted, she called off the trip because she said she couldn't agree to conditions that would require her to keep quiet about Israel's "oppressive" policies.
NBC News spoke to the elder Tlaib and other locals in the area.
Supporters were posting pictures of their own "sity," meaning grandmother, on social media.
---
Meet the introvert teen who launched a global climate movement
Currently somewhere in the Atlantic Ocean, sailing her way to a climate change summit in New York in order to avoid flying, climate activist Greta Thunberg isn't your average 16-year-old.
"I don't think anyone saw this coming, least of all me," she told NBC News' Linda Givetash at a summit in Switzerland.
"Instead of worrying about how that future might turn out, I'm going to try to change that future while I still can."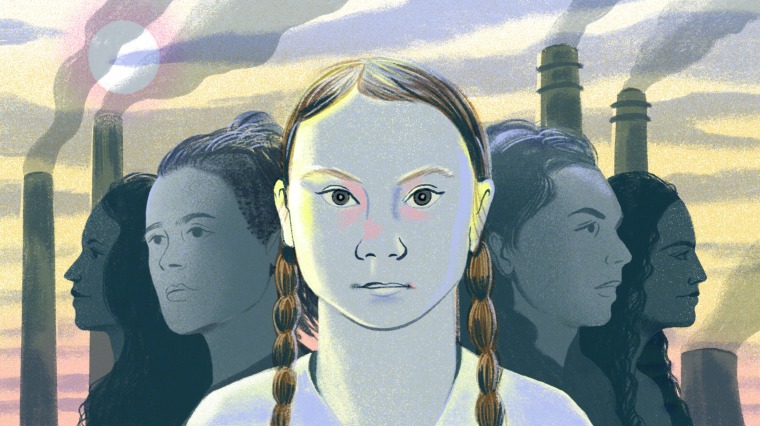 ---
Farmers switch gear following flood damage to help with levee reconstruction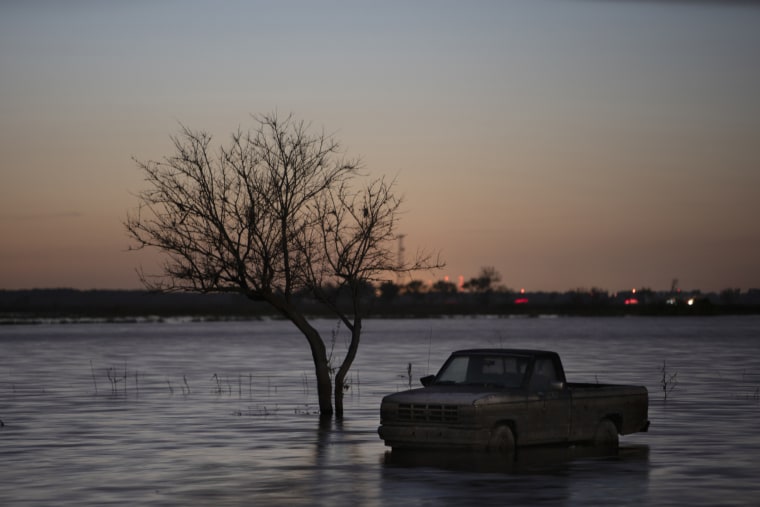 Farmers whose livelihoods were destroyed when the Missouri River flooded in March have found a new line of work: using their machinery to fix the very levees that failed them.
"We're doing what we can for extra money," said one 57-year-old farmer.
"We're running bulldozers on the levees projects for some income and some cash flow. We have two of our own family's dozers put to work to get some money going. We're doing what we can to survive."
---
Want to receive the Morning Rundown in your inbox? Sign up here.
---
Plus
---
THINK about it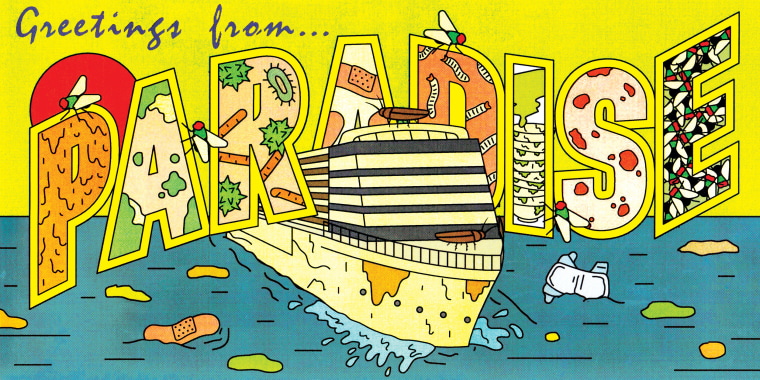 Why would anyone willingly go on a cruise?
That's the question Tara C. Smith, professor of epidemiology at Kent State University, asks in this comment piece.
There's the potential to be trapped with thousands of people, any of whom could be suffering from norovirus and E. coli, influenza, chickenpox or, as a recent Scientology cruise demonstrated, measles.
"And that just doesn't sound like a fun vacation to me," she writes.
---
Science + Technology = Mach
An illustration of the proposed giant telescope on Mauna Kea on Hawaii's Big Island. (Thirty Meter Telescope / via AP file)
Despite big protests, a huge telescope is set to be built on top of a dormant volcano on Hawaii's Big Island, and its backers say it has the potential to revolutionize astronomy and reveal extraterrestrial life.
The road to the summit where the Thirty Meter Telescope will be built has been blocked since July by Hawaiians who consider the land to be sacred.
NBC News' Jason Davis has the lowdown on what scientists hope the telescope will be able to do and why locals are so opposed to it.
---
Living BETTER
Looking for ways to survive the beauty challenges that summer can pose?
Look no further than this guide to excessive sweating, chafing, oily skin and hair problems caused by hot weather.
---
Quote of the day
"It's called 'The Wall Street Journal' for a reason. OK? It represents Wall Street."
— Peter Navarro, White House director of trade and manufacturing
---
One awe-inspiring thing
Sure, you're familiar with regular clouds, but have you seen a fire cloud?
These rare phenomena, also called pyrocumulonimbus, are little understood but occur sometimes when wildfires and agricultural fires create enough heat and moisture.
On August 8 an airliner-turned-flying-laboratory controlled by NASA flew straight into one of them above wildfires in Washington state and captured this extraordinary image.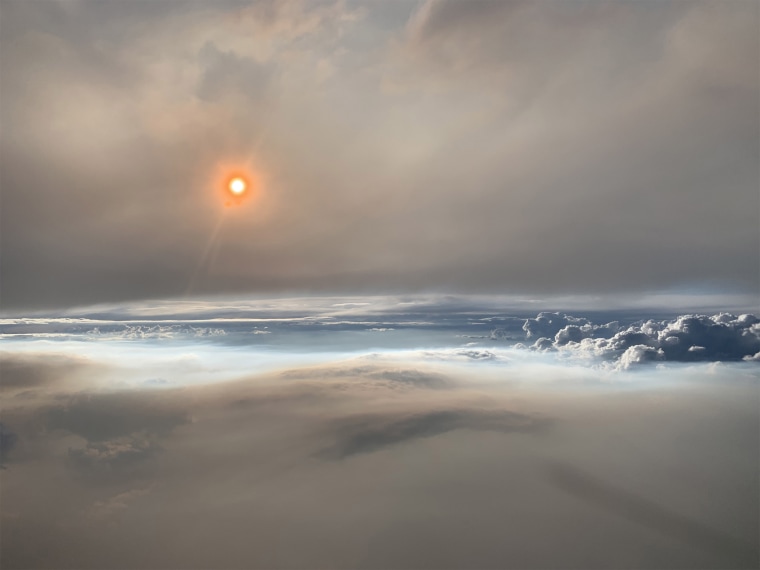 ---
Thanks for reading the Morning Rundown.
If you have any comments — likes, dislikes — drop me an email at: patrick.smith@nbcuni.com.If you'd like a copy of the newsletter sent to your inbox every weekday, you can sign up here.
Thanks, Patrick Smith.