Good morning, NBC News readers.
President Donald Trump taunted Democratic congresswomen in a series of racially-charged tweets, presidential hopeful Beto O'Rourke revealed his own family's slave owning history, and two tennis greats battled for victory in a historic Wimbledon final.
---
Trump takes aim at lawmakers in racially-tinged tweets
Trump on Sunday said progressive congresswomen should "go back" and try to fix the "crime infested places" they "originally came from" before telling the U.S. government how to handle its problems. Then, after his comments were denounced as racist, he doubled down.
Although he did not mention anyone by name in his tweets, the president appeared to be referring to a group of progressive congresswomen, none of whom are white, who have generated headlines and whose influence was recently downplayed by House Speaker Nancy Pelosi, D-Calif. That group includes Democratic Reps. Rashida Tlaib of Michigan, Ilhan Omar of Minnesota, Alexandria Ocasio-Cortez of New York and Ayanna Pressley of Massachusetts.
Three out of four of the women were born in the U.S. Omar, a Somali refugee, moved to the United States when she was 12 and is a naturalized U.S. citizen.
The president's tweets were widely condemned by freshman lawmakers, as well as other congressional Democrats.
Inside the Democratic Party, Pelosi has taught Ocasio-Cortez a painful lesson about American politics: Power is about numbers. Pelosi has them and Ocasio-Cortez does not, NBC News' Jonathan Allen writes in a news analysis.
Did you miss your politics fix over the summer weekend? Watch Meet The Press Compressed for highlights from the show in under two minutes.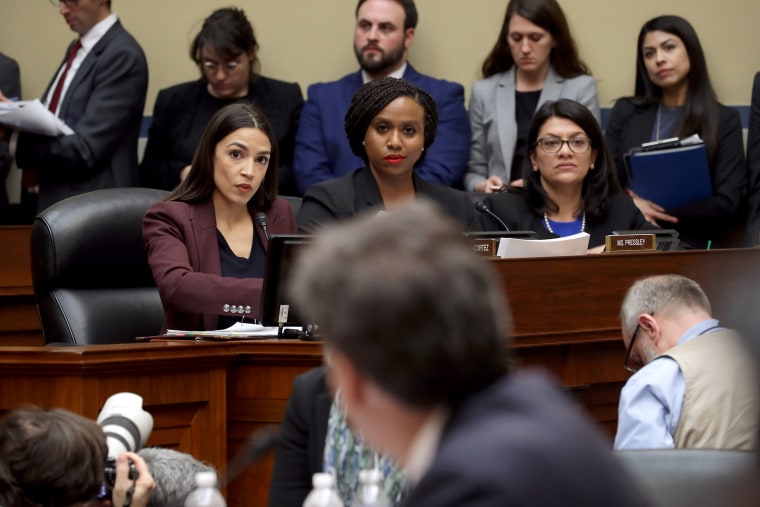 ---
'Life-threatening' floods, tornadoes still possible as Barry drenches Gulf Coast
Tropical Depression Barry soaked the Gulf Coast Sunday. It spared New Orleans but still packed enough force to swamp the region.
As Barry crawls north, the National Hurricane Center predicted life-threatening flash and river flooding in Louisiana, Arkansas, Mississippi, southeast Missouri and western Tennessee.
---
As more states restrict abortion, others put out the welcome mat
Some states and cities have a message for women seeking abortions who live in places where it is becoming increasingly restricted: We're here for you.
New York City and Illinois — spurred by a slew of states that have passed laws recently to limit or ban abortion — are taking action to provide women from out of state with financial and other assistance for easier access to abortions.
"We want it to be clear that Illinois is a beacon for women's reproductive rights," Democratic state Sen. Melinda Bush told NBC News.
---
Your risk of Alzheimer's plummets if you do four of these five things
There's no cure for Alzheimer's disease but it may be possible to hold off dementia — even in people who have a genetic risk — if you follow four out of five lifestyle behaviors, according to new research.
The five behaviors in the study are:
Not smoking
Exercising at a moderate to vigorous level for at least 150 minutes a week
Consuming a brain supporting diet
Light-to-moderate alcohol consumption
Engaging in late-life cognitive activities
"The game is not over because they have increased risk," said Dr. Ronald Petersen, director of the Mayo Clinic Alzheimer's Disease Research Center.
---
Want to receive the Morning Rundown in your inbox? Sign up here.
---
Plus
---
THINK about it
Trump makes the case for editorial cartoonists pretty much every day. Are we ready to let such an important journalistic tradition to die out, Michael de Adder, who says he was fired because of a cartoon satirizing the president, asks in an opinion piece.
---
Science + Tech = MACH
The Apollo 11 moon landing changed history — and it all started with one ambitious idea.
Everyone has a goal to change the world, big or small. What's your moonshot?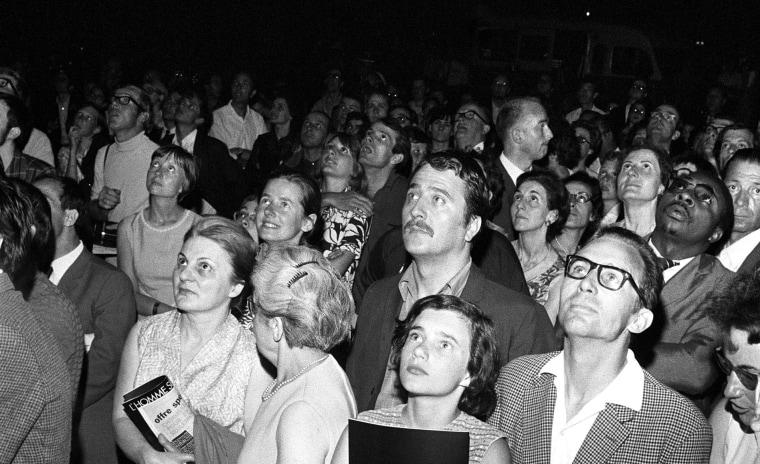 ---
Live BETTER
Amazon Prime Day starts today. Here's everything you need to know.
---
One fun thing
For nearly five tight, tense and terrific hours, Novak Djokovic and Roger Federer traded the lead, playing on and on and on until an unprecedented fifth-set tiebreaker was required to settle their memorable Wimbledon final.
In the end, it was Djokovic who emerged victorious, coming back to beat Federer 7-6 (5), 1-6, 7-6 (4), 4-6, 13-12 (3).
"Unfortunately in these kinds of matches, one of the players has to lose," Djokovic said. "It's quite unreal."
Federer was graceful in defeat.
"It was a great match. It was long. It had everything. I had my chances," Federer said during the trophy ceremony. "But Novak, it's great. Congratulations, man. That was crazy. Well done."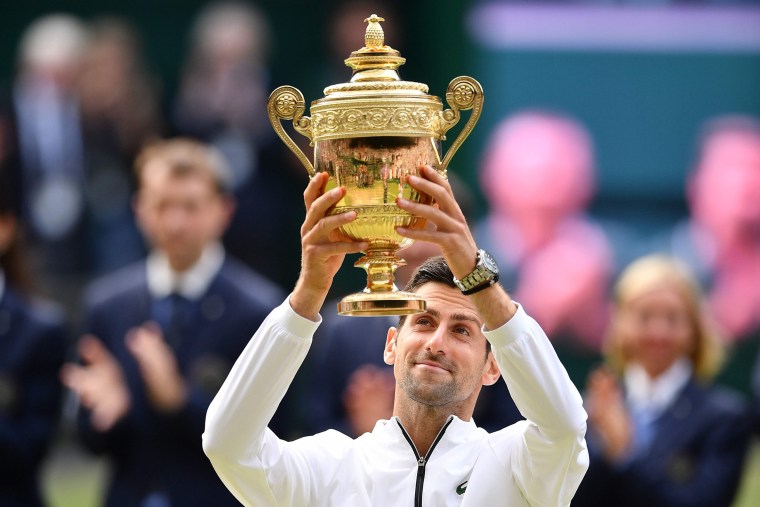 ---
Thanks for reading the Morning Rundown.
If you have any comments — likes, dislikes — drop me an email at: petra@nbcuni.com
If you'd like to receive this newsletter in your inbox Monday to Friday, please sign up here.
Thanks, Petra