Good morning, NBC News readers.
President Donald Trump visited Dayton and El Paso, a new U.N. report has a stark warning on climate change and food, and could some vigorous new policing ruin a carefree "Roman Holiday"?
Here's what we're watching today.
---
Day of healing quickly devolved into day of divisions
Wednesday was intended to be a day for the president to pay his respects to the victims of two deadly mass shootings, thank first responders and serve as consoler-in-chief.
But the day quickly devolved into one in which Trump attacked local leaders, Democratic presidential candidates and even a cable news host with vitriol in between his visits to two cities still reeling from the weekend's violent attacks that left over 30 dead.
Analysis: In visit to Dayton, Trump found a victim —himself, writes NBC New Jonathan Allen.
---
El Paso suspect's mom called police to raise concern weeks before shooting, lawyers say
The 21-year-old's mother was said to be concerned about him owning an "AK" type gun, given his age and maturity level.
The family's lawyers say the mother was transferred to a public safety officer who said that based on her description, the 21-year-old was an adult legally allowed to own the weapon.
The suspected gunman's family said this week that his actions "were apparently influenced and informed by people we do not know, and from ideas and beliefs that we do not accept or condone, in any way."
---
Climate change could trigger a global food crisis, U.N. report warns
If average global temperatures rise by 2 degrees Celsius, the risk of food supply instabilities "are projected to be very high," according to a new report by the U.N.'s Intergovernmental Panel on Climate Change.
The report, authored by more than 100 scientists from around the world, warns extreme weather could trigger food crises in diverse regions at the same time.
"We see that there's a growing interconnectedness in our food systems," said Cynthia Rosenzweig, one of the lead authors of the report. "There's trade all over the place, and the potential for multi-breadbasket failure is increasing."
---
Amazon is developing high-tech surveillance for an eager customer: America's police
Amazon supplies dozens of police agencies with technology to modernize crime-fighting, including tools for facial recognition, artificial intelligence and cloud-based computing.
As the company deepens its reach into law enforcement, critics have warned that the e-commerce giant is expanding the government's surveillance of Americans.
"I am not sure Amazon has quite grappled with how their innovative technologies intersect with issues of privacy, liberty and government police power," said Andrew Ferguson, a law professor who studies how police use technology.
---
Want to receive the Morning Rundown in your inbox? Sign up here.
---
Plus
---
THINK about it
"BH90210" is a demented, nostalgic mockumentary — that kind of works, TV critic Ani Bundel writes in an opinion piece.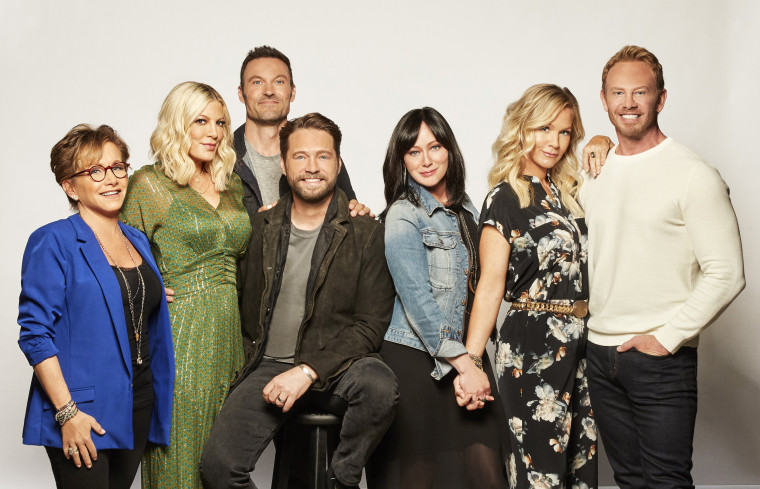 ---
Science + Tech = MACH
In the environment-saving trio of reduce, reuse, and recycle, America has banked most on that last one over the past half-century or so.
But as recycling reaches a fever pitch, landfills are still filling up faster. We take a deep dive into what's really going on with recycling.
---
Live BETTER
Sporty — and stylish: We asked active, busy women to share their favorite one piece bathing suits. Here are their picks.
---
Quote of the day
"Mass shootings are terrible and my heart goes out them, but what people need to understand is that it happens over and over in our neighborhoods."
— Edwin Taylor, a resident of Chicago's West side, on the gun violence that is a daily reality in his city.
---
Say it ain't so. 'Roman Holiday' ruined?
Gregory Peck and Audrey Hepburn perched there without a care in the 1953 film "Roman Holiday."
But now the pair could be fined up to $450 for enjoying an ice cream on Rome's Spanish Steps.
Enforcing an ordinance that took effect last month, police officers patrolled the famed stone staircase Wednesday to tell locals and visitors "Please, no sitting" on one of the Eternal City's most recognizable landmarks.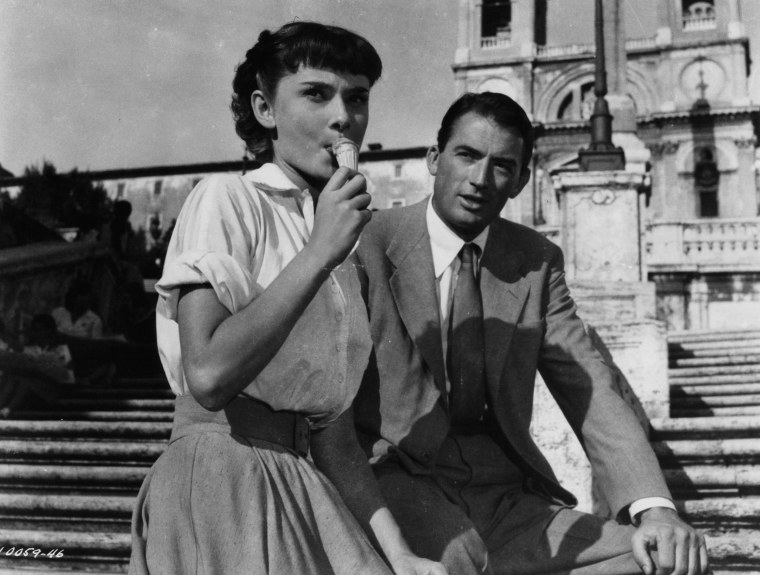 ---
Thanks for reading the Morning Rundown. And thanks for your positive story ideas! Please keep 'em coming.
Drop me an email at: petra@nbcuni.com with any comments.
If you'd like to receive this newsletter in your inbox Monday to Friday, please sign up here.
Thanks, Petra