Good morning, NBC News readers.
President Donald Trump will join world leaders today in marking 75 years since D-Day.
Here's what else we're watching.
---
As leaders mark D-Day, post World-War II Western alliance in doubt
Trump is in Portsmouth, England today with Queen Elizabeth II, British Prime Minister Theresa May, French President Emmanuel Macron and D-Day veterans to commemorate the Allied invasion of Nazi-occupied France that helped turn the tide of World War II.
But despite the numerous gatherings of world leaders this week in honor of the largest seaborne invasion in history, many fear that the post-war alliance that brought peace and stability to Europe is under threat.
Still, memories of the sacrifices made by Americans and other members of the Allied forces are fondly remembered in the Normandy town of Sainte-Mère-Église.
Meantime, in an interview with British television presenter Piers Morgan, Trump seemed to walk back some of the more controversial comments he had made earlier in his state visit.
The president will end the day with a one-hour bilateral meeting with the Prime Minister of Ireland at Shannon Airport.
---
'Are you from here? Do you have papers?'
As the Trump administration ramps up immigration enforcement on the southern border, advocates have called attention to a quieter crackdown in the north: Border Patrol have increased searches of passengers on Greyhound buses and trains.
"Happy hunting, stay safe, and have fun!" a Border Patrol official said in an email telling staff they could start searching buses for undocumented immigrants.
Advocates argue that asking passengers about their citizenship is unconstitutional and often involves racial profiling.
"They literally skipped over every single white person," said Mercedes Phelan, a black Puerto Rican U.S. citizen, who witnessed two different checks in Pennsylvania and New York.
---
Not so fast: GOP Senators warn White House about Mexico tariffs
Republican senators issued a warning to Trump Tuesday saying that he doesn't have the political backing to impose tariffs on Mexican goods, and that they could deal him an embarrassing rebuke if he moves forward with the levies.
"I think the administration ought to be concerned about another vote of disapproval on another national emergency act, this time about trying to implement tariffs," Sen. Ron Johnson, R-Wis., said.
However, hours earlier during a press conference in London, Trump said the GOP would be "foolish" to try to block his plan.
---
Russian trolls who interfered in 2016 election also made ad money, report says
The effort by a Russian internet deception factory to manipulate American public opinion during the 2016 election was better planned and executed — and also more lucrative — than previously understood, according to a new analysis of nearly 10 million tweets by a leading cybersecurity firm.
Some trolls used fake accounts to make money, researchers found, with one perhaps generating $1 million.
---
Want to receive the Morning Rundown in your inbox? Sign up here.
---
Plus
---
THINK about it
Trump is obsessed with royalty — and it may have started with a family secret, Nina Burleigh, author of "Golden Handcuffs: The Secret History of Trump's Women," writes in an opinion piece.
---
Science + Tech = MACH
A futuristic "Flying-V" airplane concept puts passengers inside the wings — and could make long-distance air travel more sustainable.
---
One inspiring thing
A Texas man who has spent nearly four decades homeless has been readmitted to the University of Texas at Austin nearly 49 years after first enrolling at the school.
David Carter's change in fortune came in part thanks to a current student who stepped in to help him through the application process.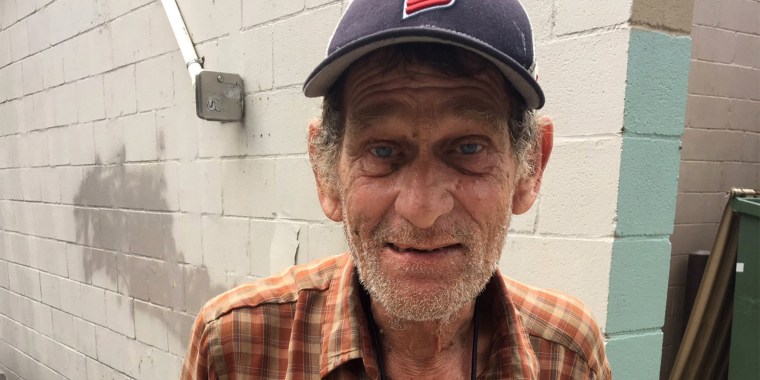 ---
Thanks for reading the Morning Rundown.
If you have any comments — likes, dislikes — drop me an email at: petra@nbcuni.com
If you'd like to receive the Morning Rundown in your inbox Monday to Friday, please sign up here.
Thanks, Petra