Good morning, NBC News readers.
President Donald Trump is facing criticism from Mexico – and Republicans – over his latest move to stem the flow of migrants to the U.S.
Here's what we're watching:
---
U.S. will slap tariffs on Mexican goods to stop 'illegal inflow of aliens,' Trump says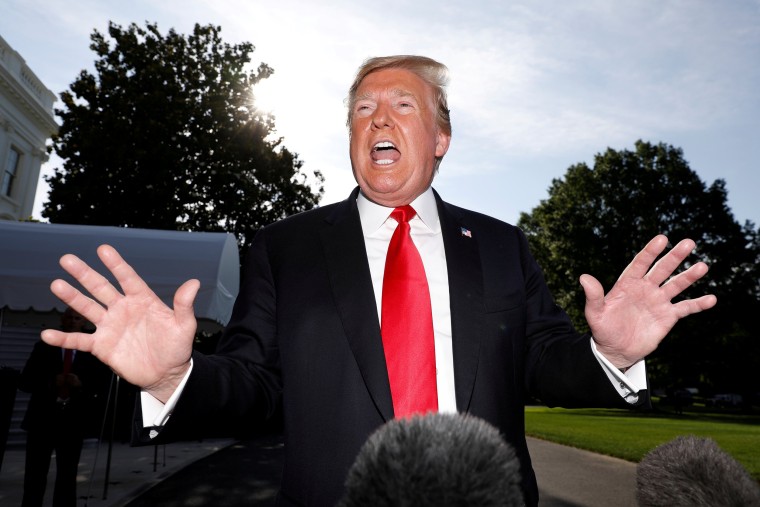 He's long threatened it and now he's done it. President Donald Trump has imposed a 5 percent tariff on all goods entering the U.S. from Mexico from June 10.
The figure could continue to rise on a monthly basis, until it reaches 25 percent, Trump said, unless the "illegal immigration problem is remedied.
Mick Mulvaney, the acting White House chief of staff told reporters the move was not linked to the U.S.-Mexico-Canada free trade deal and was purely to do with immigration.
The tariff decision was strongly criticized by Sen. Chuck Grassley, the Republican chairman of the Senate Finance Committee.
"Trade policy and border security are separate issues," he said. "This is a misuse of presidential tariff authority and counter to congressional intent."
---
WikiLeaks' Assange is the victim of 'psychological torture' — U.N. lawyer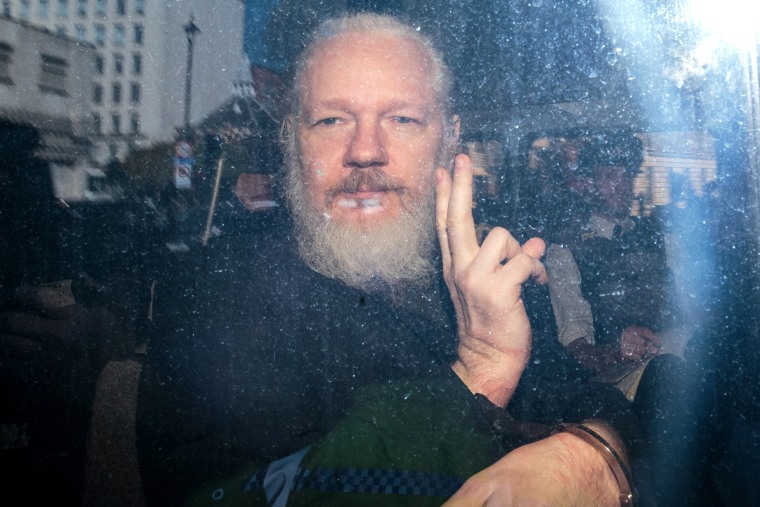 Julian Assange, the renegade publisher of top-secret government files, is in a state of mental and physical ill health and the victim of "psychological torture."
That's according to Nils Mezler, the U.N.'s special rapporteur on torture, who told NBC News that Assange was suffering "extreme stress, chronic anxiety and intense psychological trauma."
Assange faces multiple charges in the U.S. relating to the hacking of military information. If convicted, he will face up to 175 years in prison.
---
Kim Jong Un reportedly carries out deadly purge after collapse of Trump summit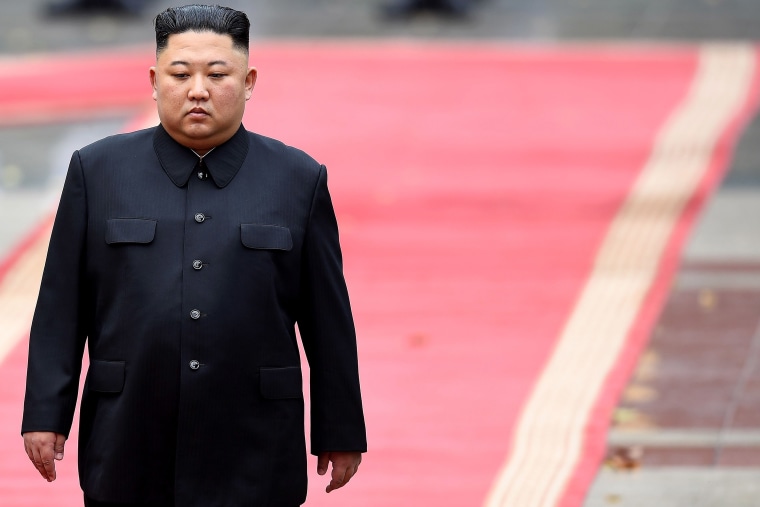 Two North Korean officials were killed as part of a purge by Kim Jong Un's regime, according to the Chosun Ilbo newspaper.
Kim Yong Chol, who was North Korea's top envoy at the Hanoi summit between Kim and Donald Trump, is reportedly among the dead.
But there is always good cause to doubt news from the secretive nation and NBC News has been unable to independently verify the the reports.
---
New docs show census citizenship question is GOP election plot, ACLU says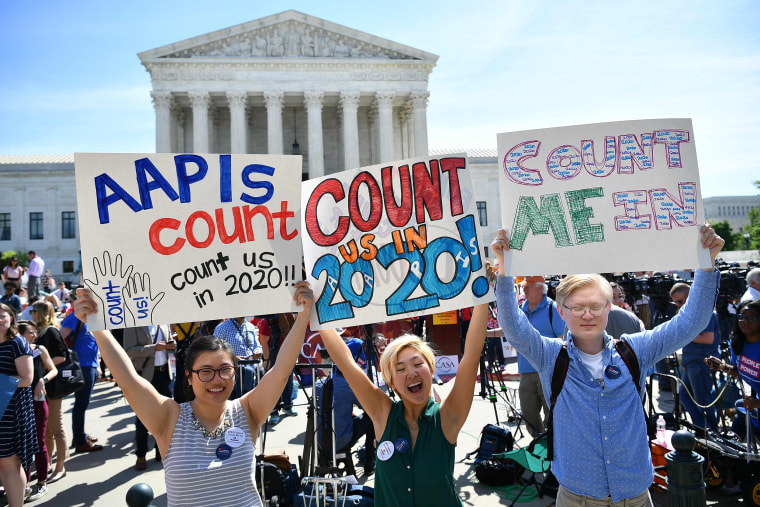 The plan to include a citizenship question on the coming census originated with a redistricting specialist who said the question would create an advantage for "Republicans and Non-Hispanic Whites," opponents of the idea said Thursday, citing recently discovered documents.
"You could smell this smoking gun from a mile away," said California Attorney General Xavier Becerra, who has sued over the census citizenship question.
The census is used to decide how to divide up money for federal programs, and distribute the 435 U.S. House seats among states.
---
Mark Zuckerberg's former personal security chief accused of sexual misconduct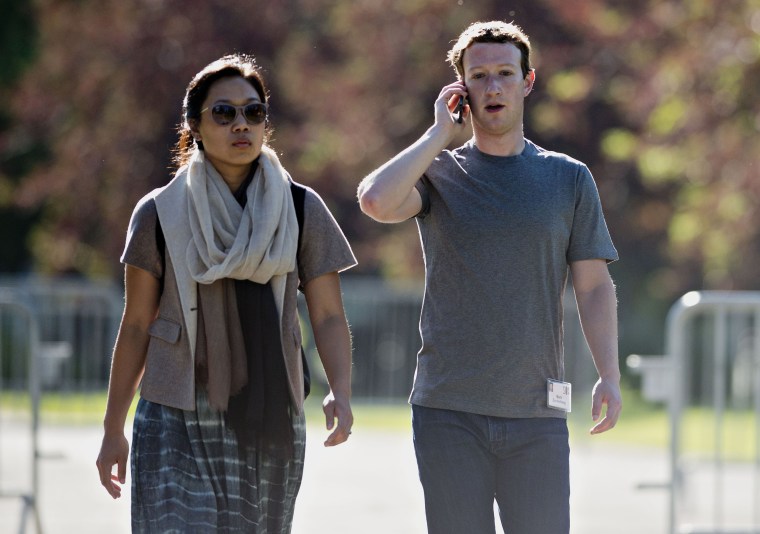 A former Secret Service officer now working as Mark Zuckerberg's personal security chief has been accused of sexual misconduct and making derogatory comments about the Facebook founder's wife, Priscilla Chan, and members of his household staff.
The claims were made by former Zuckerberg employees through a law firm Thursday.
A spokesman for the Chan-Zuckerberg family office said the security chief, Liam Booth, is on leave pending the outcome of the investigation.
---
Want to receive the Morning Rundown in your inbox? Sign up here.
---
Plus
---
THINK about it
Robert Mueller made clear it was now up to Congress to start any impeachment proceedings against President Donald Trump, writes Michael Conway, a former counsel for the U.S. House Judiciary Committee.
But, he says, Congress could still drop the baton it's been handed.
---
Science + Tech = MACH
Radiation from a series of exploding stars may have changed the ecosystem of Earth so much that it encouraged early humans to walk upright.
---
Quote of the day
"I'm just relieved the truth is being revealed so everybody understands what we are dealing with."
— Arturo Vargas, executive director at the National Association of Latino Elected & Appointed Officials.
---
One fun thing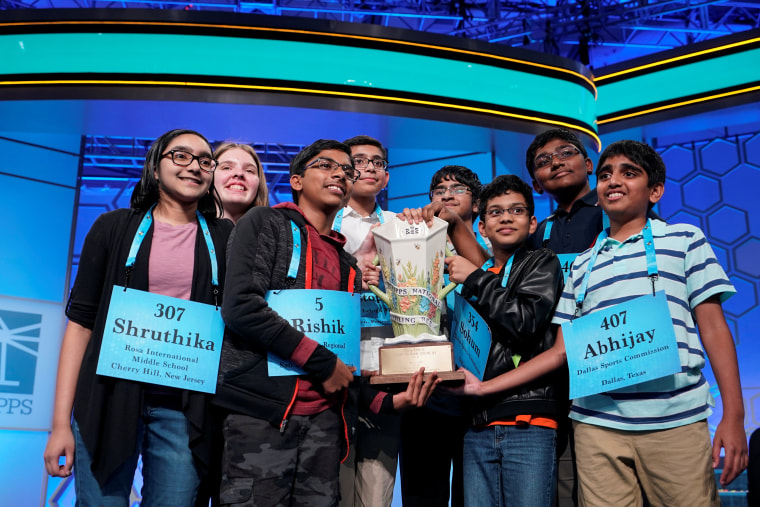 The National Spelling Bee competition ended with an unprecedented eight-way tie early Friday.
Each winner will get $50,000 and their own trophy, after the three-day event in which 562 contenders took part.
---
Thanks for reading the Morning Rundown.
If you have any comments — likes, dislikes — drop me an email at: patrick.smith@nbcuni.com.
If you would like to receive the Morning Rundown in your inbox Monday to Friday, please sign up here.