Good morning, NBC News readers.
President Donald Trump made a major admission yesterday in the Ukraine controversy — we'll tell you all about it.
And who won big at the Emmys? Perhaps more importantly, what did they wear?
Here's what we're watching this Monday morning.
---
'It was a perfect conversation': Trump admits to discussing Biden in scrutinized talk with Ukrainian leader
President Trump on Sunday acknowledged that he discussed former Vice President Joe Biden during a July phone call with Ukrainian President Volodymyr Zelensky, but denied that he is using the power of his office to hurt a major political rival.
"No quid pro quo, there was nothing," Trump told reporters about the call. "It was a perfect conversation."
The phone call, which is reportedly part of a whistleblower complaint, has ignited a political maelstrom in Washington.
Because the conversation between the leaders occurred while Ukraine was still awaiting $250 million in U.S. military aid, critics have raised the possibility that Trump was attempting a quid pro quo arrangement.
Trump's admission prompted House Speaker Nancy Pelosi to issue a warning to the White House: Hand over the secret whistleblower complaint by Thursday, when the
acting Director of National Intelligence Joseph Maguire is due to testify, or face a serious escalation by Congress.
Pelosi said that any further obstruction from the administration "will be entering a grave new chapter of lawlessness which will take us into a whole new stage of investigation."
---
Emmys Awards: 'Game of Thrones,' 'Fleabag' win top honors on TV's big night
The sweeping, cinematic fantasy saga "Game of Thrones" was expected to conquer the 71st Emmy Awards on Sunday night.
But the big winner of the night turned out to be "Fleabag," an edgy and decidedly small-scale portrait of a self-destructive young British woman.
The two shows nabbed the top honors, capping off a three-hour, host-free telecast that largely avoided political humor and kept the focus on what one presenter called the "platinum age" of American television.
Here's a look at five key moments.
Missed the show? Here's how it went down minute by minute.
---
2020 campaigns get Trump administration help on cybersecurity, counterintelligence
There has been a sweeping effort by U.S. national security agencies to help campaigns of both parties protect themselves against cyberattacks, intelligence operations and physical threats ahead of the 2020 election.
Those efforts come even while President Donald Trump, fighting for another term, continues to downplay the risk posed by foreign interference in U.S. elections.
As campaigns work to safeguard their websites, databases and email systems, the federal government has been providing defensive briefings to all the Democratic campaigns that will take them, U.S. and campaign officials tell NBC News.
---
'Off the charts': White House turnover breaks records
The top echelon of the Trump administration has become a high-speed revolving door — with turnover in 78 percent of the positions, a new study has found.
And 31 percent of those White House "A-Team" jobs have turned over more than once, the study by the Brookings Institution shows.
"It's historic, it's unprecedented, it's off the charts," the study's author, Kathryn Dunn Tenpas, told NBC News. "I've never seen this kind of turnover before."
---
Want to receive the Morning Rundown in your inbox? Sign up here.
---
Plus
---
Quote of the day
"If you're trying to get rid of autism, you're trying to get rid of us."
— Julia Bascom, executive director of the Autistic Self Advocacy Network, a Washington, D.C.-based group that is run by autistic people, including herself.
---
THINK about it
How do you text? Unpacking the battle between "raindrop" and "waterfall" texters.
---
Science + Tech = MACH
10 Visions of the Future: From robot planes to a sky-high pool.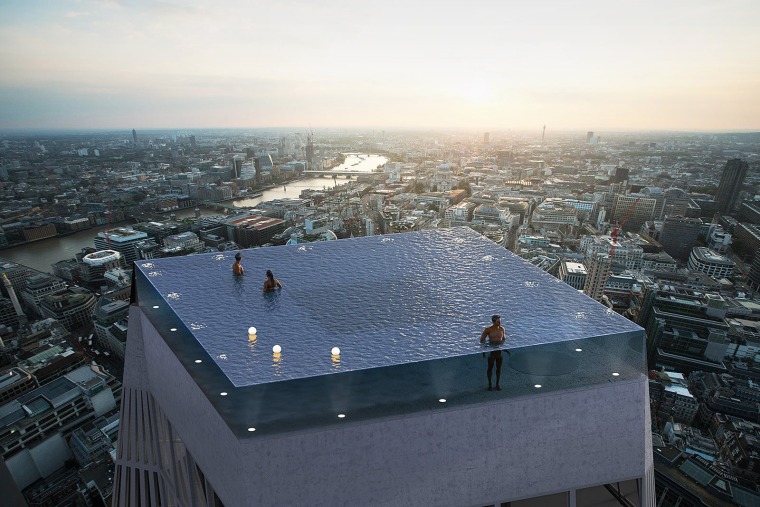 ---
Live BETTER
A sword fighting class? One of our writers tried it and says it's not the workout you might think it is.
---
One fun thing
So what did they wear? Check out all the must-see looks from the Emmys purple carpet.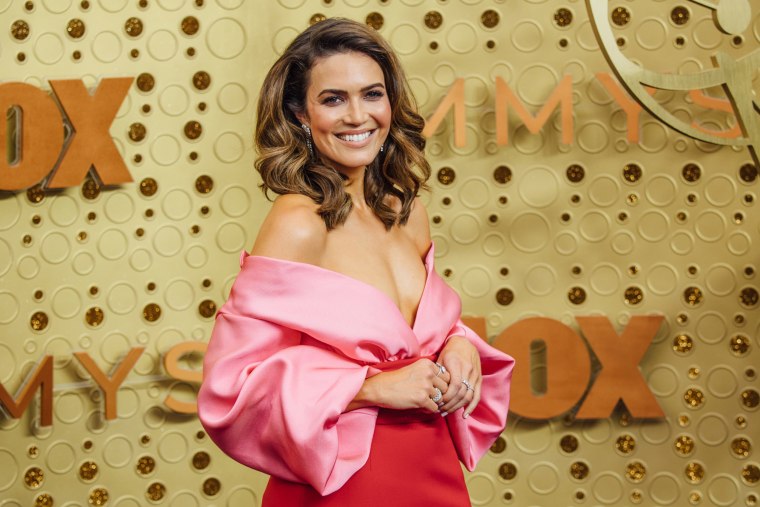 ---
Thanks for reading the Morning Rundown.
If you have any comments — likes, dislikes — drop me an email at: petra@nbcuni.com
If you'd like to receive this newsletter in your inbox Monday to Friday, please sign up here.
Thanks, Petra