Good morning, NBC News readers.
The Senate impeachment trial of President Donald Trump — only the third in U.S. history — is scheduled to get underway today.
Here's what we're watching this Tuesday morning.
---
McConnell lays out rules for Senate impeachment trial as Trump's team calls for swift acquittal
Senate Majority Leader Mitch McConnell laid out the rules for Trump's Senate impeachment trial on Monday evening.
The proposal calls for a condensed timeline that would limit each side's arguments to 24 hours over two days, and would require a separate vote to admit the evidence collected as part of the House's impeachment inquiry.
Democrats expressed frustration about being kept in the dark about the procedural details and Senate Minority Leader Chuck Schumer said that he would be offering amendments "to address the many flaws in this deeply unfair proposal."
Trump's legal team outlined his defense strategy in a trial brief submitted to the Senate Monday, saying he did "absolutely nothing wrong," is the victim of a partisan plot to take him down, and should be swiftly acquitted.
As the impeachment trial consumes Washington, Trump jetted off to Davos, Switzerland, for an annual gathering of the world's elite.
While speaking to a group of executives, financiers and foreign dignitaries at the World Economic Forum this morning, Trump repeated his claim that the impeachment trial is a long-running "hoax."
Here's everything you need to know as the impeachment trial gets underway — from the timeline to the key players.
---
Cases of deadly coronavirus spike, raising fears ahead of busy travel period
The number of cases of a deadly new coronavirus climbed to close to 300 in China Tuesday as health authorities in Asia and around the world stepped up screenings at airports, railway stations and on highways in an effort to stem the spread of the pneumonia-like disease.
The outbreak comes at a particularly challenging time ahead of the Lunar New Year holiday, when hundreds of millions of people are expected to travel.
On Monday, the head of a Chinese government expert team said human-to-human transmission of the virus had been confirmed.
And the number of those killed by the virus rose to six, with cases being reported outside of China — including in Thailand, Japan and South Korea.
---
'Love, over everything': As West Virginia struggles with foster care crisis, families step up
In West Virginia, where the opioid crisis had started to push an increasing number of children into the foster care system, the need for foster parents is growing faster than the state can keep up.
Today, more than 7,000 children in West Virginia are in state care, a 71 percent increase over the past decade.
Thousands of families in the state have stepped in to help, many of them driven by their personal experiences, their desire to serve their community, or both.
"We went from zero to five," said Nikki Snuffer, a foster mother who ended up adopting eight children impacted by the opioid epidemic with her wife Louisa.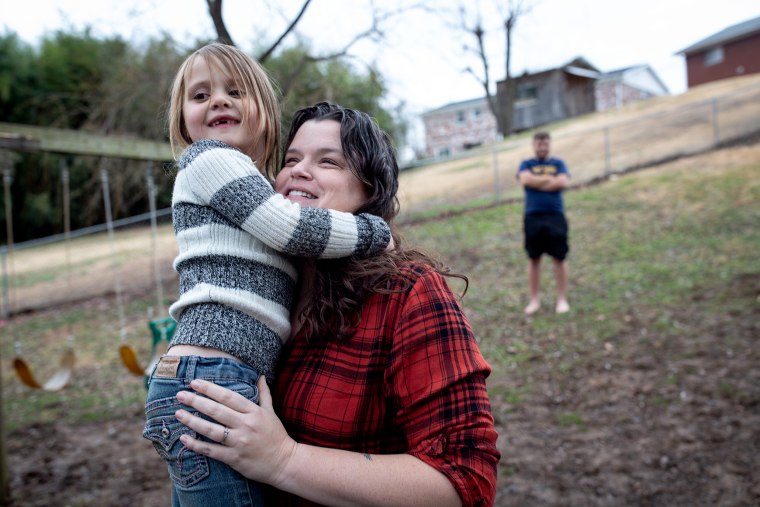 ---
Want to receive the Morning Rundown in your inbox? Sign up here.
---
Plus
---
THINK about it
Netflix's "Cheer" is exactly the kind of show America needs right now, writer Taylor Trudon argues in an opinion piece.
---
Live BETTER
New Year, new desk: How to redesign your work space to boost productivity and mental health.
---
One fun thing
The staff in the neonatal intensive care unit at Methodist Women's Hospital in Omaha, Nebraska, is used to taking care of cute babies.
But these days it's not just their patients they're caring for.
Nineteen nurses in the NICU unit gave birth to 19 babies in 2019!
While the sleepless nights are tough, it's comforting to go through it together.
"It's really nice to be able to talk to other people and they're going through the same thing," said Megan Anders, a Methodist Women's Hospital respiratory therapist.
---
Thanks for reading the Morning Rundown.
If you have any comments — likes, dislikes — drop me an email at: petra@nbcuni.com
If you'd like to receive this newsletter in your inbox Monday to Friday, please sign up here.
Thanks, Petra