Good morning, NBC News readers.
As the U.S. death toll from coronavirus continues to climb, we look at healthcare workers' struggles to protect themselves in the face of it all.
Here's what we're watching this Thursday morning.
---
U.S. coronavirus death toll nears 5,000
The head of the World Health Organization expressed deep concern over the "rapid escalation" and global spread of the new coronavirus pandemic, as the United States nears another grim milestone of 5,000 deaths.
"Over the past five weeks, we have witnessed a near exponential growth in the number of new cases, reaching almost every country, territory and area," WHO Director-General Tedros Adhanom Ghebreyesuss said Wednesday.
"The number of deaths has more than doubled in the past week. In the next few days we will reach 1 million confirmed cases, and 50,000 deaths," he added.
The stark warning comes as the U.S. barrels towards over 240,000 confirmed cases, according to NBC News' tally. On Wednesday, the death toll in New York state jumped 25 percent in just 24 hours.
Here are some of the latest news developments:
---
N.Y.C. medical workers describe fear, confusion as protective gear rationed
Medical workers at New York City hospitals describe fear, desperation and confusion as the coronavirus creates chaos in the health care system, with facilities rationing protective equipment already — with the peak infections expected to be weeks away.
Dr. Sarah Iosifescu, a resident physician at Mount Sinai Morningside and West in Manhattan, said Tuesday that she believed there was a "huge discrepancy" between messaging from the government and hospitals on having enough protective equipment, like N95 masks, and what front-line workers were feeling.
She said she wrote an email to the hospital saying: "I have a 7-month-old child. I have asthma. I work in the emergency department. I don't feel safe."
"The response I got was that a surgical mask is sufficient for you," she said, adding, "I wouldn't be reaching out to friends and family begging them to help me get masks if I felt safe."
Multiple residents described watching scenes of doctors in China and Italy in full-body protective suits and questioned why the same could not happen in New York City.
---
One nursing home offers grim advice: Take your loved ones home
At five nursing homes in the New York area, staff are running out of protective gear, stretching single-use masks for days and wearing rain ponchos instead of medical gowns.
ArchCare staff members say they are overwhelmed as they try to stop the spread of the coronavirus, which has infected more than 200 residents of the company's nursing homes.
The risks are so serious that Scott LaRue, ArchCare's CEO, is advising family members to pull their loved ones out if feasible.
"If you have the ability to take your loved one home, and that's possible, I would encourage you to do so," he said.
---
Vacation towns have a message for seasonal residents: Stay away
Martha's Vineyard, an island retreat off Massachusetts for the Northeast's elite, is a health care desert.
The Vineyard has one hospital with 25 beds and seven ventilators. Local officials estimate the current population at 25,000, meaning the island has about 1 bed per 1,000 residents.
Local authorities asked seasonal residents not to come to the island to escape the coronavirus. Many did anyway, and now the small island has eight cases.
It's a familiar issue being replicated across the country, from Lake Tahoe, California, to the Hamptons in Long Island, New York.
Tensions are boiling over in many vacation communities as everyone tries to figure out how to keep themselves, their families and their communities safe from the virus.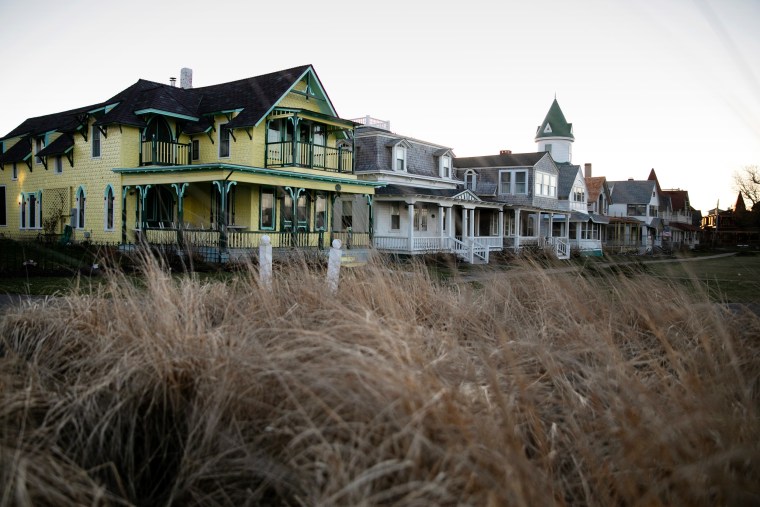 ---
The ones we've lost
With the death toll from COVID-19 in the U.S. climbing daily, it's easy to get lost in all the numbers.
Here are a few public figures who have died of coronavirus-related illnesses in just the last day.
Jazz patriarch Ellis Marsalis died in New Orleans. A gifted pianist, educator, and U.S. Marine, Ellis was also the father of four jazz stalwarts, including trumpeter Wynton Marsalis and saxophonist Branford Marsalis. He was 85.
Emmy and Grammy-winning musician and songwriter Adam Schlesinger, known for his work with his band Fountains of Wayne and on the TV show "Crazy Ex-Girlfriend," died Wednesday. He was 52.
Judge Kevin Thomas Duffy, a federal jurist who presided over decades of high-profile trials in Manhattan, including those of mobsters to the terrorists who bombed the World Trade Center in 1993. He was 87.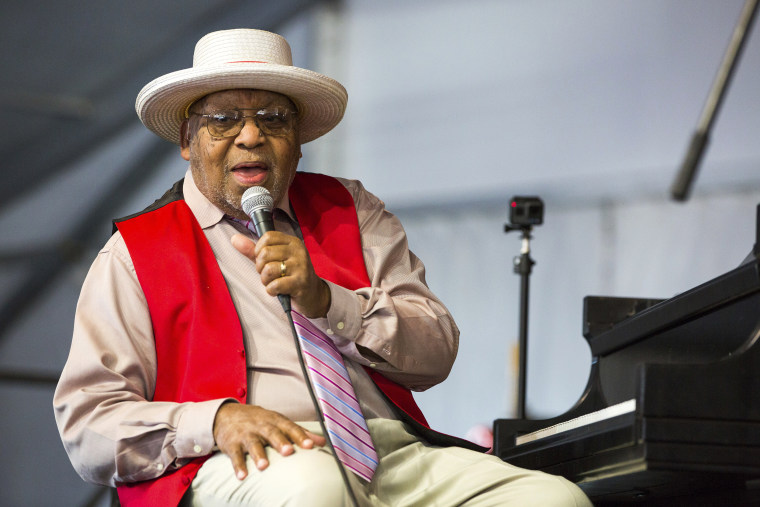 ---
Want to receive the Morning Rundown in your inbox? Sign up here.
---
Plus
---
THINK about it
The only person who wins if Bernie Sanders stays in the presidential race is Donald J. Trump, political commentator Ashley Pratte writes in an opinion piece.
---
Shopping
Here's one way to stay in shape while you're working from home: the FitDesk — an exercise bike with an attached desk.
---
One uplifting thing
Despite being separated physically, some of the things people are still managing to do in unison are amazing.
A French orchestra performed Ravel's "Balero" despite being scattered far and wide by coronavirus restrictions.
Check it out below. Hopefully it will life your spirits.
---
Thanks for reading the Morning Rundown.
Hope you are doing alright and holding up wherever you are.
Please send me any comments or questions you have on the newsletter: petra@nbcuni.com
If you find the Morning Rundown useful, please forward it to your family and friends. They can sign-up here.
Be safe and stay healthy, Petra Cahill