Good morning, NBC News readers.
Protesters storm the U.S. Embassy in Baghdad, raging wildfires trap thousands in an Australian seaside town and the most compelling photos from 2019.
Here's what we're watching this New Year's Eve.
---
'Game changer': Top Democrats say bombshell report shows need for witnesses in Senate impeachment trial
A new report has revealed more of acting White House chief of staff Mick Mulvaney's role in withholding nearly $400 million in U.S. aid to Ukraine — and how top Trump administration officials tried to get the money released.
Secretary of State Mike Pompeo, then-national security adviser John Bolton and Defense Secretary Mark Esper urged President Donald Trump to release the aid, with Bolton even saying it was "in America's interest" to do so, according to The New York Times' story.
The report is a "game changer" that shows the need for witness testimony in the president's impeachment trial, Senate Minority Leader Chuck Schumer said Monday.
New York's senior senator is now demanding Senate Majority Leader Mitch McConnell, R-Ky., call Mulvaney, Bolton, and several other top White House officials as witnesses at Trump's Senate trial.
Meantime, a federal judge on Monday dismissed a lawsuit by Bolton's onetime deputy that sought to answer whether the White House could block him from testifying before Congress.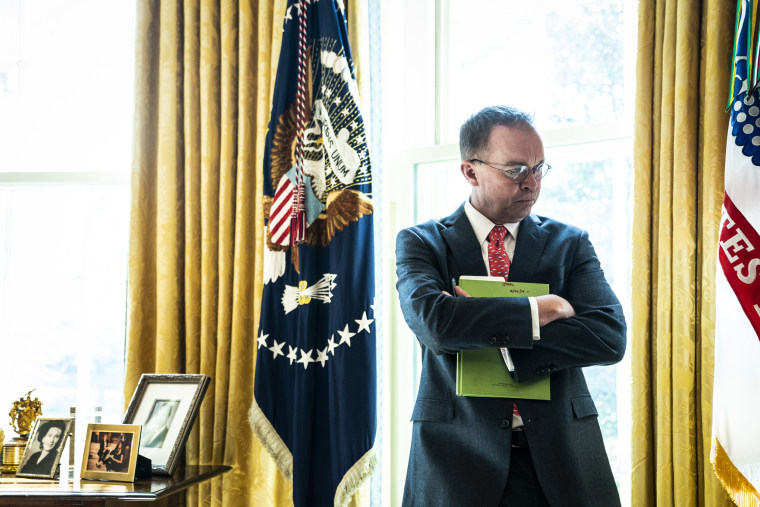 ---
'Down, down, USA!': Protesters attack U.S. Embassy in Baghdad
Dozens of protesters stormed the compound of the United States embassy in Iraq on Tuesday in response to American airstrikes that killed dozens of fighters from an Iran-backed militia group.
They chanted "Down, Down USA!" while hurling water bottles and smashing security cameras, according to The Associated Press.
Guards inside the embassy used tear gas to try and prevent demonstrators from moving toward main buildings inside the compound, an Iraqi security source told NBC News on the condition of anonymity.
---
Trump's 10 biggest false claims in 2019 — and one that finally became true
Facing impeachment, Trump unleashed a torrent of baseless claims surrounding his dealings with Ukraine in the final months of the year.
Here are 10 baseless, misleading or confounding claims Trump made this year, and the facts — plus one oft-repeated claim that finally, in late October, became true.
"Meet the Press" tackled the topic of disinformation and the search for truth in the era of "alternative facts" with New York Times Executive Editor Dean Baquet and Washington Post Executive Editor Marty Baron on Sunday.
---
E.U. nationals face 'humiliation' of applying to stay in the U.K. post-Brexit
With Britain set to leave the European Union at the end of January, European citizens living in the U.K. have been forced to apply to stay in the country.
For some, having to apply to stay in the country they call home has been a humiliating experience.
"I spent more of my life in the U.K. than in France," Richard Bertinet, a 53-year-old baker told NBC News. "To have to prove 31 years of your life here? It's a joke."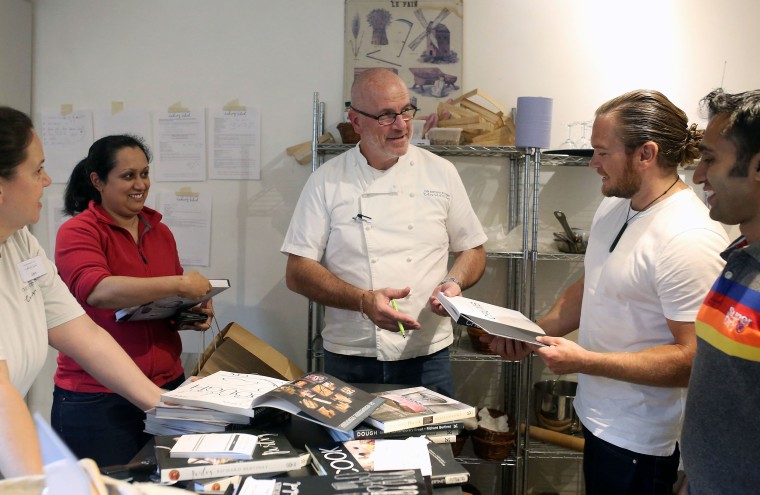 ---
Want to receive the Morning Rundown in your inbox? Sign up here.
---
Plus
---
THINK about it
The success of the "me too" movement took work, not just a hashtag, Tarana Burke writes in an opinion piece.
---
Live BETTER
Is one of your New Year's resolutions to declutter? Here are eight space-saving ideas to steal from a tiny and perfect Paris apartment.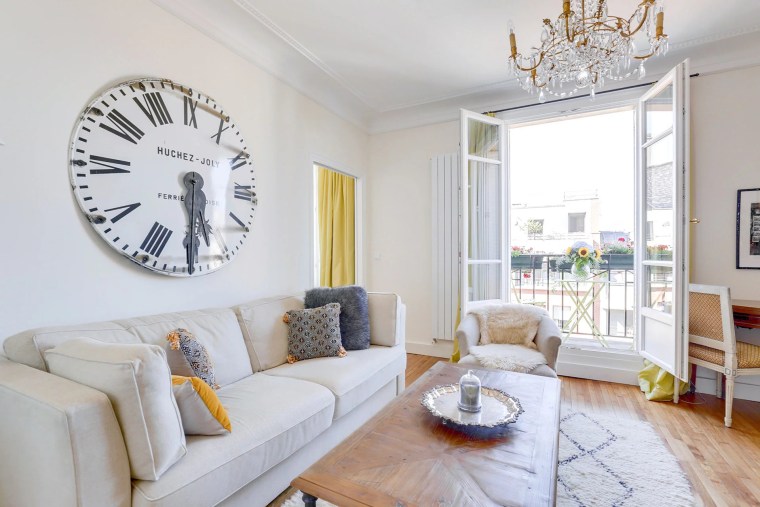 ---
Quote of the day
"I killed an evil."
— Jack Wilson, a Texas parishioner who shot a gunman during an attack on his congregation during Sunday's service.
---
One fun thing: The Year in Pictures
Sometimes tragic, sometimes thrilling, sometimes amusing, check out the images that captivated our photo editors in 2019.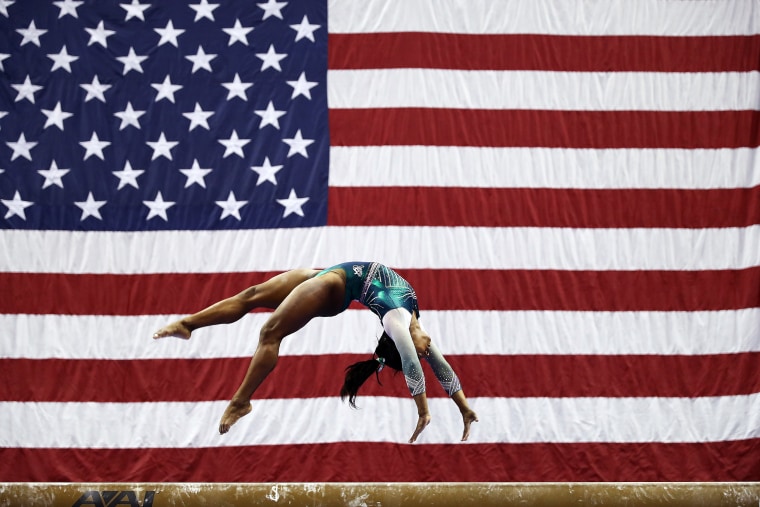 ---
Thanks for reading the Morning Rundown.
Wishing all our readers a very Happy New Year! We'll take a break from the newsletter tomorrow for New Year's Day. Here's to 2020!
If you have any comments — likes, dislikes — drop me an email at: petra@nbcuni.com
If you'd like to receive this newsletter in your inbox Monday to Friday, sign up here.
Thanks, Petra