Good morning, NBC News readers.
A U.S. airstrike killed a powerful Iranian military general in a significant Mideast escalation. We have full coverage of this major geopolitical development.
---
U.S. kills top Iranian military leader in strike ordered by Trump
The United States killed Qassem Soleimani, a high-profile commander of Iran's Quds Force, in a targeted airstrike ordered by President Donald Trump, the Pentagon said late Thursday.
The deadly airstrike near Baghdad's airport is expected to dramatically escalate tensions between the U.S. and Iran, which were already heightened by the New Year's attacks on the U.S. Embassy compound in Baghdad.
Iran's Supreme Leader Ayatollah Ali Khamenei vowed "severe revenge" for Soleimani's death on Friday.
---
Australia wildfires rage as another state declares disaster
More than 100 wildfires continued to engulf parts of eastern Australia on Thursday, as the country braces for more scorching temperatures, strong winds and dry conditions into the weekend.
Over 12 million acres have been scorched, almost twice the size of New Jersey. And at least 17 people, including three volunteer firefighters, have died since the fires broke out. See a map of how the wildfires have spread over the past 32 days.
"These fires are not just the worst in my living memory, but the worst in recorded history," said Sarah Perkins-Kirkpatrick, a climate scientist at the Climate Change Research Centre at the University of New South Wales in Sydney.
---
Can Amy Klobuchar pull off a February surprise?
The Minnesota Democrat is on many voters' shortlist but not at the top.
She says she's the one who can beat Trump. Is there any chance she can do it?
Meantime, Julián Castro announced that he was dropping out of the 2020 presidential race on Thursday.
While he was always a long shot, Castro's candidacy gave Latinos a boost and Democrats a push, NBC News' Suzanne Gamboa writes in an analysis of his run.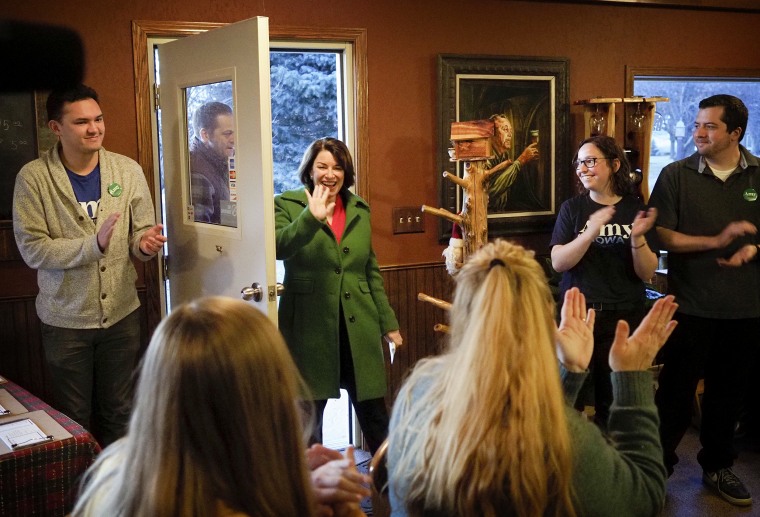 ---
Want to receive the Morning Rundown in your inbox? Sign up here.
---
Plus
---
THINK about it
The excruciatingly obvious reason Americans keep paying sky-high drug prices, according to Lynn Stuart Parramore.
---
Live BETTER
The two most common New Year's resolutions are saving money and paying down debt. Here's how to make your financial resolutions a reality in 2020.
---
Quote of the day
"We need to presume that we are in a state of war with Iran."
— Brett McGurk, the former U.S. special envoy for the coalition to defeat ISIS, on the ramifications of the U.S. strike that killed Soleimani.
---
One fun thing
The news may be grim today, but the holidays are hardly over. Take a look back at the week in pictures.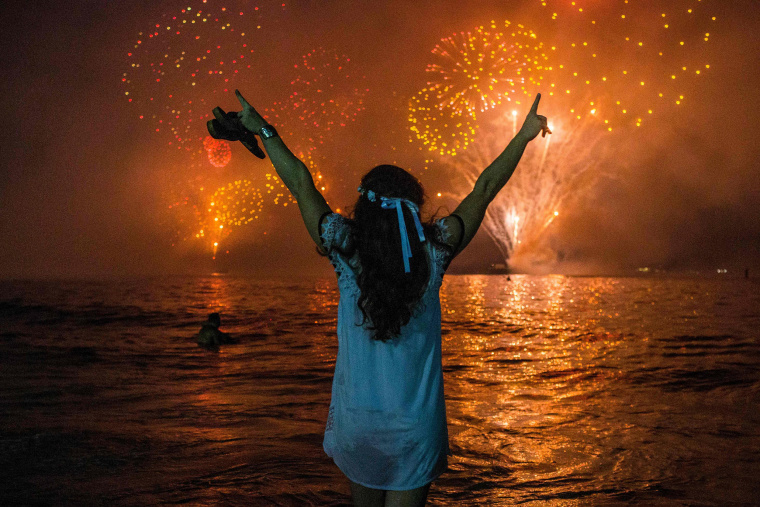 Thanks for reading the Morning Rundown.
If you have any comments — likes, dislikes — drop me an email at: petra@nbcuni.com
If you'd like to receive this newsletter in your inbox Monday to Friday, please sign up here.
Thanks, Petra