Good morning, NBC News readers.
New Ukraine timeline revelations, weather could tangle Thanksgiving travel and a stunning upset on No. 1 ranked Duke's home court.
Here's what we're watching this Thanksgiving eve.
---
Two OMB staffers quit amid Ukraine aid freeze concerns
Mark Sandy, a career staffer in White House Office of Management and Budget, told impeachment investigators that two budget staffers left the agency after expressing frustrations about the unexplained hold on Ukrainian aid, according to new closed-door transcripts.
It was also revealed on Tuesday that the Trump administration made its first official move to withhold the military aid to Ukraine on July 25, the same day President Donald Trump spoke to Ukrainian President Volodymyr Zelenskiy by phone.
And according to a separate report by The New York Times, Trump had already been briefed on the whistleblower complaint about his handling of Ukraine aid at the time the funds were released in September.
Despite the new details, the president continued to deny any connection between investigations and security funding to Ukraine at a campaign rally in Florida on Tuesday evening.
Trump used the visit to the must-win state to defend himself on a number of fronts — from the impeachment inquiry to his intervening in the Navy SEALs case to his recent trip to Walter Reed Medical Center.
---
Forecasters warn nasty weather could slam the brakes on Thanksgiving travel
One of the busiest travel days in many years could be a nightmare for Americans racing to their Thanksgiving gatherings, forecasters said Tuesday.
Thanksgiving Eve is historically the busiest travel day of the year and more than 55 million people are expected to pack roads, planes, trains and buses on Wednesday.
But for many, moving around won't be easy.
Heavy snow was forecast from Colorado to Michigan and from the upper Mississippi Valley, while a second storm was causing blizzard conditions and closing hundreds of miles of interstate highway in the Northwest.
"It's going to be bad," said Todd Krause, a warning coordination meteorologist for the National Weather Service.
---
Inside Amazon's 'last-mile,' where speed eclipses safety and security
NBC News spoke with 18 people in 11 states who detailed safety problems across the operation as the e-commerce giant aggressively ramped up its delivery volume.
Amazon operates an extensive network of fulfillment, sortation and delivery centers around the U.S. employing more than 250,000 people, as well as thousands more contractors.
While the current and former employee's accounts vary on how the company's operation suffered under the strain of an influx of packages, they share a common theme: Amazon's efforts to ramp up its own delivery system strained a logistical network that had not had adequate time to prepare.
---
EXCLUSIVE: How did Mina Chang get a State Department job in the first place?
Mina Chang figured out how to work the levers in Dallas and in the nation's capital, making connections with key figures and cultivating an online image, until her overblown credentials and claims crumbled under scrutiny.
Chang resigned last week from a senior State Department post after an NBC News investigation revealed she made misleading claims about her charity work and qualifications — including a fake TIME magazine cover with her face on it.
Since Chang's resignation, former colleagues, social acquaintances and government officials have reached out to NBC News, providing more information that helps explain how Chang made it as far as she did.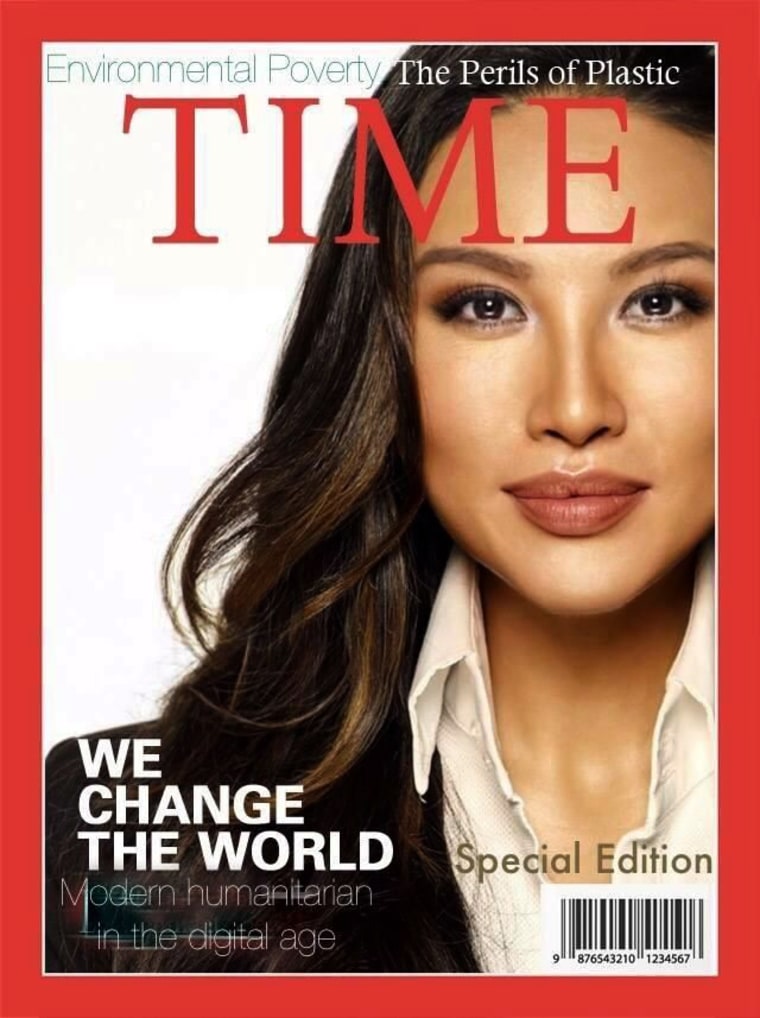 ---
Want to receive the Morning Rundown in your inbox? Sign up here.
---
Plus
---
THINK about it
Actress Jamie Lee Curtis writes in an opinion piece about why voting for women candidates is about more than gender politics.
---
Live BETTER
From recipe ideas to coping strategies — our ultimate last-minute Thanksgiving survival guide.
---
Quote of the day
"I told our players. 'Banners can't beat us tonight.' The players have to beat us."
— Stephen F. Austin coach Kyle Keller on the pep talk he gave his basketball players before the unranked team beat Duke 85-83 in overtime.
---
One fun thing
Some people, like myself, are fortunate enough to have their mom as a Thanksgiving Day cooking lifeline. The minute the gravy starts to look funny, she's on the phone with a cheerful suggestion for how to fix the impending culinary disaster.
But for millions of others, the kind people at the other end of the Butterball Turkey Talk Line are their Thanksgiving saviors.
NBC News' Kevin Tibbles spoke to some of the turkey connoisseurs who have been taking customers' panicked calls for decades.
They share some of their top tips and craziest stories. About that time some family had 10 turkeys in a bathtub...
(If you are in a bind, you can reach them at 1-800-BUTTERBALL).
---
Thanks for reading the Morning Rundown.
Good luck with all your Thanksgiving travel, cooking and have fun!
If you have any comments — likes, dislikes — drop me an email at: petra@nbcuni.com
If you'd like to receive this newsletter in your inbox Monday to Friday, please sign up here.
Thanks, Petra