Good morning, NBC News readers.
Harvey Weinstein's conviction marks a major shift in the #MeToo movement, coronavirus sends jitters through Wall Street and Washington, plus Democrats will face off in the last debate before Super Tuesday.
Here's what we're watching this Tuesday morning.
---
Weinstein verdict a 'radical change' in sex assault cases against powerful men, experts say
The conviction in the landmark trial against Harvey Weinstein was a "huge win" for survivors of sexual violence and showed progress in the #MeToo era, legal analysts said, despite his acquittal on the two most serious charges.
Weinstein, 67, was convicted of third-degree rape, as well as a count of criminal sexual act in the first degree.
The jury found him not guilty on two counts of predatory sexual assault, which each carried a sentence of up to life in prison. He was also acquitted on a count of first-degree rape.
Still, he faces a sentence of five to 25 years on the top count.
The former Hollywood mogul was rushed to the hospital due to heart issues on his way to jail after his conviction Monday.
---
Sanders braces for a pile-on at tonight's South Carolina debate
The Democratic presidential candidates will take the stage tonight for their last debate ahead of Saturday's South Carolina primary and the all-important Super Tuesday, when 14 states and one U.S. territory will turn out to vote next week.
With Bernie Sanders now the front-runner, he is expected to take the most heat from his fellow candidates.
Former New York City Mayor Mike Bloomberg has his own strategy to turn around his debate fortunes: hammer Sanders.
The others on stage tonight, who will include billionaire Tom Steyer, are expected to follow suit. Here are five key things to look out for.
Meantime, Sen. Elizabeth Warren opened up to NBC News in a candid interview about what it's like to be part of the small club of women who have tried to win the keys to the White House.
"It's a very personal experience to run. Running for president can be thrilling but also very lonely," Warren said.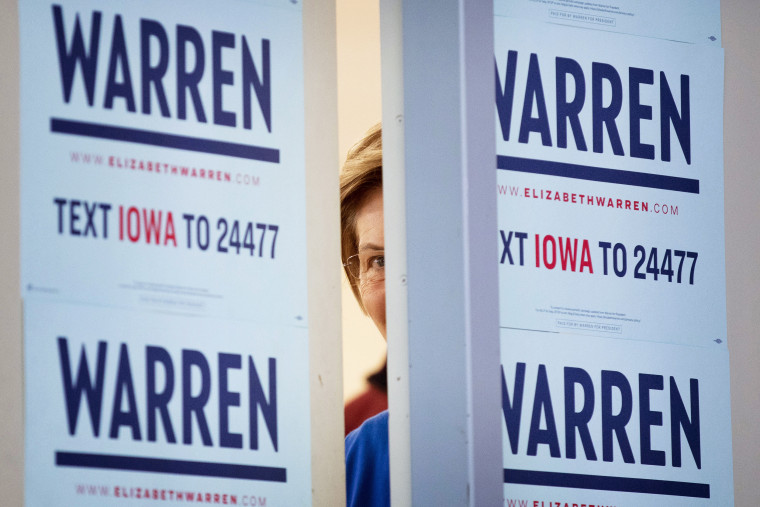 ---
'Too little too late': Democrats blast White House request for $2.5B to fight coronavirus
The White House is asking Congress for $2.5 billion to respond to the outbreak that has killed more than 2,600 people in mainland China, but House Speaker Nancy Pelosi called the request "long overdue and completely inadequate."
Markets tumbled Monday with the Dow closing down 1,000 points — the worst day in two years for the blue-chip index — as fears increased over the global economic shock of coronavirus.
The market sell-off came amid a significant uptick in reported cases of the disease in Europe, pushing investors to ditch stocks and buy up safe-haven assets like gold, which hit a seven-year high.
The World Health Organization (WHO) said Monday that the epidemic in China is not yet a pandemic but has the potential to become one if countries don't work together to slow its spread.
Get the latest updates and analysis on the outbreak here.
---
Ousted Egyptian dictator Hosni Mubarak dies at 91
Mubarak, a strongman who ruled the country with an iron fist from 1981 until the revolution of 2011, has died at 91, state media confirmed Tuesday.
He was overthrown during the so-called Arab Spring uprisings that toppled leaders throughout the region.
Mubarak was later acquitted after six years in prison on charges that he ordered the killing of anti-government protesters.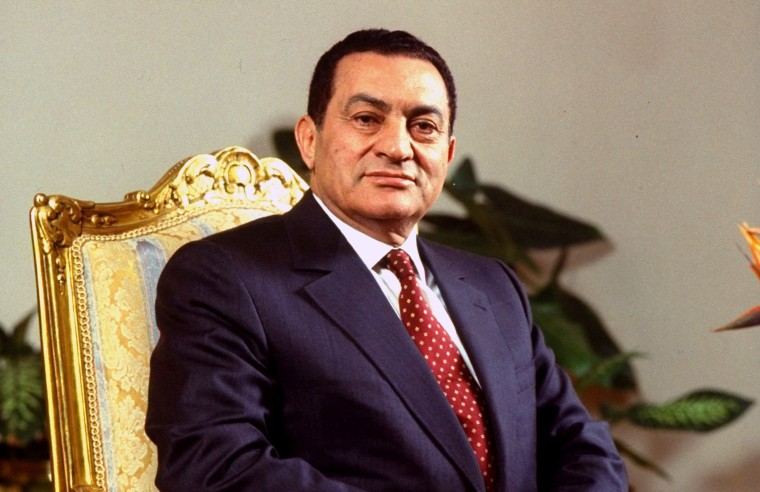 ---
Fans, players, stars pay tribute to Kobe and Gianna at emotional memorial
Vanessa Bryant fought back tears as she paid loving tribute to her late husband, NBA superstar Kobe Bryant, and her 13-year-old daughter, Gianna, at an emotional memorial service at the Staples Center in Los Angeles on Monday.
From Michael Jordan to Shaquille O'Neal, Kobe's closest friends spoke eloquently about their grief. But the memorial also featured stirring musical performances and even a few bursts of levity.
Here's a look at some of the key moments from the tribute inside the Staples Center in Los Angeles.
---
Want to receive the Morning Rundown in your inbox? Sign up here.
---
Plus
---
THINK about it
White supremacist propaganda produced by U.S. hate groups is spreading — and working, a senior investigative researcher at the Anti-Defamation League's Center on Extremism Carla Hill writes in an opinion piece.
---
Live BETTER
Making friends as you grow older isn't easy. One woman hired a "friendship coach." Here's what happened.
---
Shopping
The best skincare products for rosacea, according to dermatologists.
---
Quote of the day
"God knew they couldn't be on this earth without each other. He had to bring them home to heaven together."
— Vanessa Bryant on the death of her husband, Kobe, and their daughter, Gianna.
---
In memoriam
Katherine Johnson, one of the history-making, barrier-breaking NASA mathematicians depicted in "Hidden Figures," died Monday at 101.
Johnson was portrayed by Taraji P. Henson in the Oscar-nominated 2016 film about trailblazing black women whose work at NASA was integral during the space race.
The work of the women altered the country's history but their names were largely unknown until the movie received acclaim.
Tributes poured in for the groundbreaking mathematician yesterday.
"Thank you QUEEN #KatherineJohnson for sharing your intelligence, poise, grace and beauty with the world! Because of your hard work little girls EVERYWHERE can dream as big as the MOON!!!," Henson posted on Instagram.
---
Thanks for reading the Morning Rundown.
If you have any comments — likes, dislikes — drop me an email at: petra@nbcuni.com.
If you'd like to receive this newsletter in your inbox Monday to Friday, please sign up here.
Thanks, Petra