Good morning, NBC News readers.
Trump's whistleblower complaint, global climate strike protests, and could your kid actually get a college scholarship for playing video games?
Here's what we're watching today.
---
Whistleblower complaint about Trump reportedly involves Ukraine
Ukraine is at the center of the whistleblower complaint about President Donald Trump made by an intelligence officer that has set off a showdown between Congress and the executive branch, according to a report by The Washington Post.
NBC News has not confirmed the report. The issue allegedly involves communications with a foreign leader and a promise Trump made that was so alarming the whistleblower filed a formal complaint with the inspector general of the intelligence community.
A request for comment from the White House was not immediately returned.
House Democrats announced last week they are investigating the role of Trump's personal lawyer, Rudy Giuliani, in what they characterized as efforts to influence the government of Ukraine to help the Trump re-election campaign.
In a combative interview with CNN on Thursday, Giuliani both denied and admitted to being in touch with Ukraine officials about the son of former Vice President Joe Biden, who is running for the Democratic 2020 presidential nomination.
On Thursday Trump disputed reports about the whistleblower complaint, calling them "fake news."
---
'It's clearly not my time': Mayor Bill de Blasio drops 2020 bid
New York City Mayor Bill de Blasio dropped out of the 2020 presidential race Friday, ending a long shot bid for the Democratic nomination that never went anywhere.
"I feel like I have contributed all I can to this primary election. It's clearly not my time, so I'm going to end my presidential campaign," de Blasio said in an interview on MSNBC's "Morning Joe."
De Blasio's bid — launched in May — ultimately lasted just over four months and was largely mocked for most of its short life.
The long shot candidate explained why he's ending his campaign in an opinion piece for NBC News' THINK column.
---
The Pentagon is fighting Stephen Miller's push to slash refugee admissions
The Pentagon is fighting against proposals by White House officials to drastically cut the number of refugees allowed into the U.S., and has called for reserving visas for Iraqis who risked their lives working for U.S. troops, according to five people familiar with the plan.
The Pentagon's stance is at odds with White House senior adviser Stephen Miller — the architect of the president's sweeping crackdown on immigration — and his allies at the State Department and the Department of Homeland Security, who are all proposing deep cuts or even a halt to refugee admissions for the next fiscal year starting in October.
---
Global climate strike protests expected to draw millions
Millions of people are expected to join demonstrations demanding action on climate change in scores of cities around the world on Friday, including in hotbeds of the environmental movement such as London, New York, San Francisco and Seattle.
"The climate crisis is an emergency — we want everyone to start acting like it. We demand climate justice for everyone," organizers said on one website dedicated to Friday's protests, which said there was action planned in more than 150 countries.
---
How one Syrian camp shows the fight against ISIS isn't over
Six months ago ISIS lost all its territory and tens of thousands of fighters in Iraq and Syria, its empire in ruins.
But the group is far from gone.
NBC News' Richard Engel reports from the al-Hol refugee camp in northeastern Syria where there are signs of ISIS making a comeback, even as it transforms into a more covert, decentralized network.
---
'Absolute deluge': Imelda swamps parts of Texas with more than 3 feet of rain
Tropical Depression Imelda swamped parts of Texas, killing at least two people and leaving rescue crews scrambling to reach stranded drivers and families trapped in their homes.
The National Hurricane Center said the storm could douse far southeast Texas and upper coastal areas with up to 5 more inches of rain through Friday — leading to final storm totals of 45 inches in some of the communities that Hurricane Harvey ravaged two years ago.
"It's as bad as I've ever seen it," Chambers County Sheriff Brian Hawthorne on Thursday. "Right now, I'm in an absolute deluge of rain."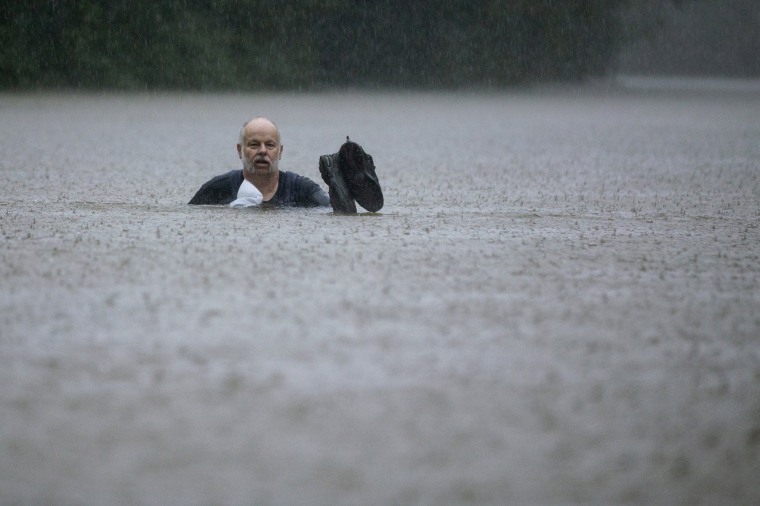 ---
Want to receive the Morning Rundown in your inbox? Sign up here.
---
Plus
---
THINK about it
Not your mother's weed: Here's why the potency of cannabis could mean danger.
---
Science + Tech = MACH
The online art project ImageNet Roulette classified the image below of NBC News reporter Alex Johnson as "draftsman, drawer: an artist skilled at drawing," which couldn't be further from the truth.
But very different and often problematic descriptions come up when the image is of a woman or a person of color.
Here's how a massive picture database sparked a discussion about artificial intelligence and bias.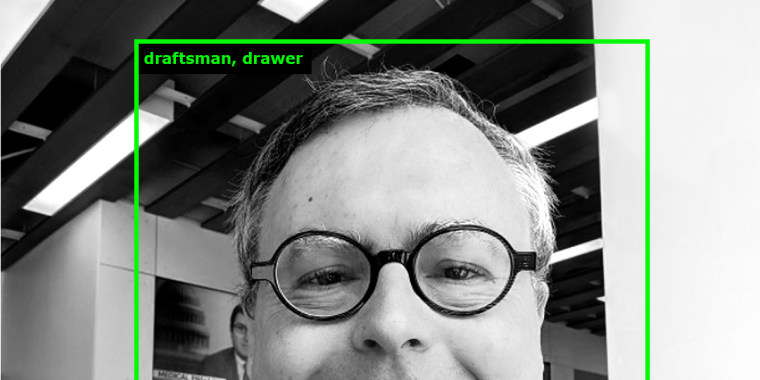 ---
Live BETTER
How to invest (and make money) like Warren Buffet.
---
Quote of the day
"When America turns its back on refugees, we are challenged to call on our allies to accept them."
— An open letter sent to the White House this month by 27 retired generals and admirals called on President Trump to raise the ceiling for refugee admissions to support what they called "critical national security interests."
---
One fascinating thing
More than 100,000 years ago, modern humans in Eurasia lived alongside Neanderthals and Denisovans, two other hominins that have since gone extinct.
Denisovans have long remained enigmatic because only a handful of bone fragments from the ancient group have ever been found.
But now we have a good idea of how what they looked like — thanks to the DNA scientists studied from a pinky bone.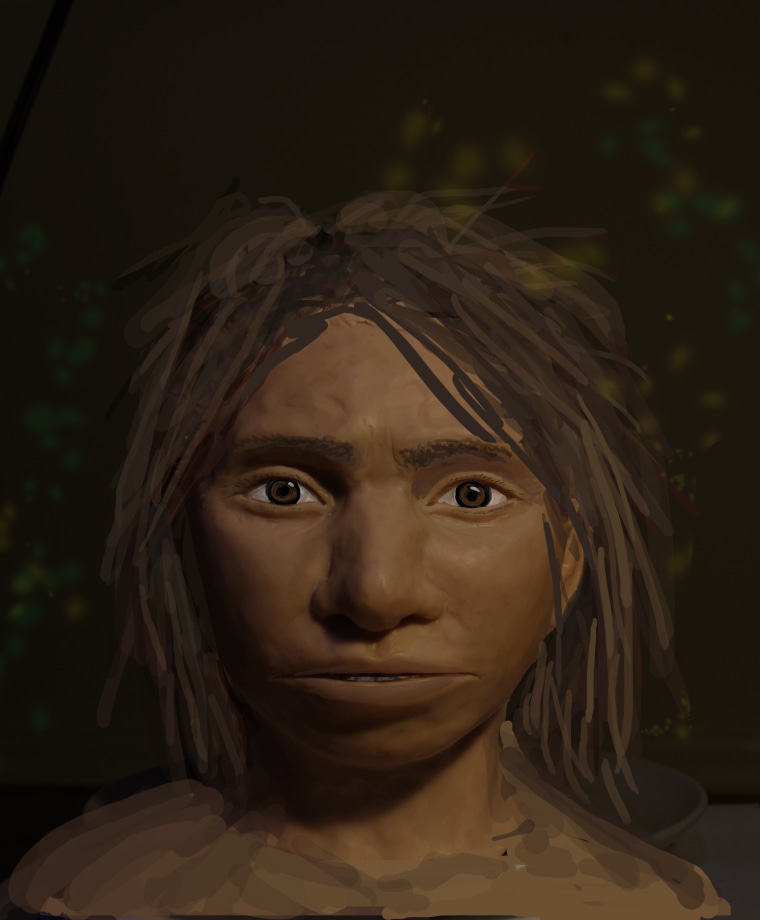 ---
Thanks for reading the Morning Rundown.
If you have any comments — likes, dislikes — drop me an email at: petra@nbcuni.com
If you'd like to receive this newsletter in your inbox Monday to Friday, please sign up here.
Thanks, Petra Cahill