Good morning, NBC News readers.
The Trump administration and health officials have very different views on whether we should all break out our bathing suits for summer when Memorial Day rolls around in a few weeks and each state seems to be charting its own course.
Here's what we're watching this Thursday morning.
---
Tale of two summers: White House and health experts diverge over what comes next
In the version of summer predicted by President Donald Trump and his top officials, the convertible top is down, life is back to normal and the coronavirus pandemic is nothing but a distant memory in the rearview mirror.
People will be gathering on the National Mall for July 4,the economy will be rebounding and the U.S. will be conducting millions of tests a day, according to comments they have made in recent days.
"I think you'll see by June a lot of the country should be back to normal, and the hope is that by July the country's really rocking again," Trump's son-in-law and senior adviser Jared Kushner said Wednesday on Fox News.
Not so fast say the country's top public health experts.
Dr. Deborah Birx, the administration's coronavirus response coordinator, said Sunday that social distancing measures will still have to be in place over the summer even as some businesses start reopening.
The nation's top infectious disease specialist, Dr. Anthony Fauci, has cautioned that reopening the economy will be a gradual process, not like flipping a light switch, with thecoronavirus still present in the fall.
Federal guidelines for states called for a 14-day drop in cases to reopen. No state has met that bar yet.
So, each state is taking a different path.
California's Gov. Gavin Newsom is expected to announce Thursday that all beaches and state parks will be closed as of May 1 to prevent the kind of crowdingseen over the weekend, when warm weather prompted thousands to flock to the coastline.
Florida is setting a different course. Gov. Rick DeSantis announced plans to slowly begin opening the Sunshine State as of Monday.
What's the latest in your state? Check out a breakdown of the latest guidelines across the country.
The divergence of opinions come as the death toll in the United States from COVID-19, the disease caused by coronavirus, has now surpassed 60,000, according to NBC News' tally.
Here are some other developments:
---
'Clear-cut' evidence coronavirus drug remdesivir works
An experimental drug for the coronavirus has a proven benefit, according to Dr. Anthony Fauci, the head of the National Institutes of Allergy and Infectious Diseases.
"The data shows that remdesivir has a clear-cut, significant, positive effect in diminishing the time to recovery," Fauci said at the White House on Wednesday.
Fauci, who is normally measured in tone, expressed genuine excitement over the results, calling them "reminiscent of 34 years ago in 1986 when we were struggling for drugs for HIV."
However, Remdesivir is not approved by the Food and Drug Administration, and has not been proven yet as an effective treatment for patients with the coronavirus. Results from other trials are expected in the coming weeks.
---
COVID-19 'altered the brain' of New York ER doctor who died by suicide, sister says
The sister of an emergency room doctor who died by suicide while helping fight the coronavirus pandemic said that before her death, Dr. Lorna Breen had been in an "untenable" situation.
In an exclusive interview with "TODAY's" Savannah Guthrie, Jennifer Feist said her sister was overcome by a grim combination of events. She contracted the virus, which Feist believed "altered her brain." Eventually, Breen returned to work.
"She went back to the most horrific, unimaginable conditions," Feist said, describing her sister as "somebody whose life's calling is helping people, and she just couldn't help enough people."
"And the combination was just untenable," Feist said.
---
In scramble for live-saving supplies, a warning: British doctors say some Chinese ventilators could kill
Senior British doctors have warned that 250 ventilators the United Kingdom bought from China risk causing "significant patient harm, including death," if they are used in hospitals, according to a letter seen by NBC News.
The doctors said the machines had a problematic oxygen supply, could not be cleaned properly, had an unfamiliar design and a confusing instruction manual, and were built for use in ambulances, not hospitals.
The British case is not an isolated one, and it comes as a stark example of a procurement problem that has plagued many countries as the coronavirus has spread throughout the world.
Since March, many governments have been scrambling to buy more medical equipment — much of it from China — to make up for large gaps in their supplies. While much of this equipment has been vital in combating the pandemic, some has been faulty or unsuitable.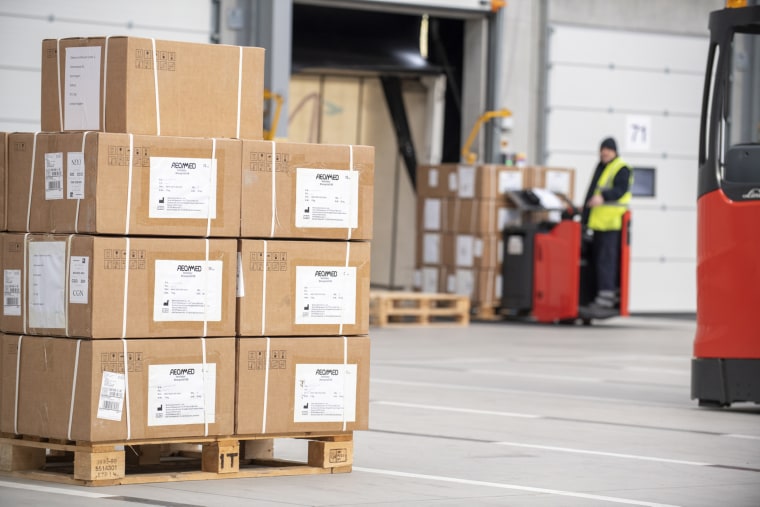 ---
Special Report: 60 Lives, 60 Days
It's very easy to get lost in the numbers of the coronavirus pandemic: More than 60,000 lives have been lost to COVID-19 in the United States over the last 60 days.
Each of those individuals was a mother or father; sister or brother; friend, neighbor, colleague.
They were politicians and pastors, nurses and students, teachers and firefighters. They came from every level of society, every state, every race, every age.
In a special report, NBC News tells the stories of 60 of the victims of COVID-19 in the United States.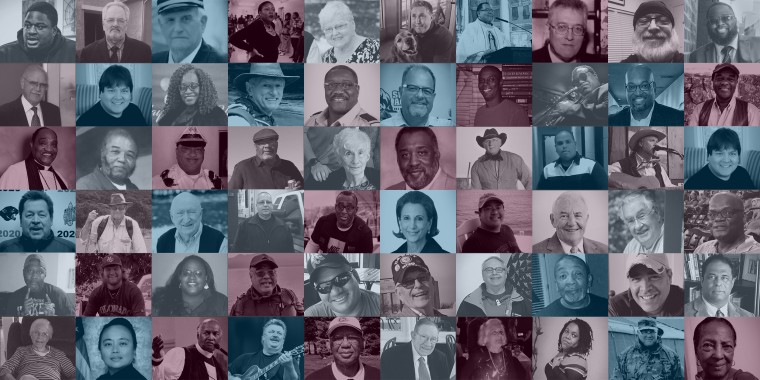 ---
Want to receive the Morning Rundown in your inbox? Sign up here.
---
Plus
---
THINK about it
West Point cadets shouldn't have to risk coronavirus for Trump's ego, Charlotte Clymer writes in an opinion piece.
---
BETTER TODAY
How to talk to people who aren't social distancing – and how to get them to listen.
---
Shopping
How to find the best women's walking shoes and sneakers, according to experts.
---
One fun thing
We all know parents' love usually knows no bounds.
For the Good family in Franklin, Tennessee, that means of course welcoming their daughter, Grace, home during the coronavirus pandemic.
And helping her perform her fiery circus act in driveway.
You've gotta see this wonderful report from NBC's Nashville affiliate WSMV to believe it.
---
Thanks for reading the Morning Rundown.
Hope you are holding up and that we all find our way to get some sunshine this summer one way or the other.
Please send me any comments or questions you have on the newsletter: petra@nbcuni.com
And if you'd like to receive this newsletter Monday to Friday, please sign-up here.
Be safe and stay healthy, Petra Cahill