Good morning, NBC News readers.
President Donald Trump offered Americans his starkest warning yet about the coronavirus pandemic last night as the U.N. chief called it the greatest challenge to the global body since its formation 75 years ago.
Here's what we're watching this Wednesday morning.
---
Trump braces Americans for 'very hard days' ahead
The White House coronavirus task force on Tuesday painted a grim picture for the coming weeks saying 100,000 to 240,000 Americans could die as a result of the coronavirus pandemic, even with strict mitigation measures already in place.
President Trump gave his most somber warning yet about the dangers of the pandemic making its way across the country.
"I want every American to be prepared for the very hard days that lie ahead. We're going through a very tough few weeks," he said. (Video)
Reiterating his call for people to adhere to the stay-at-home guidelines, Trump said: "It's a matter of life and death."
The briefing was the public's first glimpse at the statistical models the White House is using to anticipate how the coronavirus could spread across the U.S. Here's what we know about the statistical models and how epidemiologists use them to prepare for outbreaks.
And read a news analysis from NBC's Jonathan Allen on Trump's sharp change of tone.
Here are some other developments:
---
Masks: What is the guidance? Should we all be wearing them or not?
As coronavirus cases continue to rise, a growing number of Americans are opting to cover their noses and mouths with makeshift masks, including bandanas, scarves or other wraps, when venturing into public.
While the science behind whether masks can prevent a person from catching the coronavirus hasn't changed (a mask does not help a healthy person avoid infection), public guidance may be shifting.
Here's what we know about the potential risk versus reward of people wearing masks to prevent the spread of the virus.
---
Rent's due. Now what? Experts warn a housing crisis shadows the health crisis.
It's the first of the month, a day when rent comes due for millions of Americans for the first time since the coronavirus outbreak shuttered much of the country and caused widespread job losses.
Federal, state and local governments have scrambled to enact policies to keep renters whose sources of income have disappeared from getting evicted in the immediate future while treading carefully around measures that could adversely affect landlords and the real estate market at large.
But experts warn a major housing crisis is lurking in the shadows of the health crisis.
"In terms of the across-the-board, really big, social policy, human need issue, this is it," said Andrew Scherer, a law professor at New York Law School. "This is what's looming."
---
'We answered the call': Custodial and sanitation workers looking for some respect and support amid outbreak
Once ignored or taken for granted, custodial and sanitation workers — often members of the working poor — have become front-line soldiers in the battle to stop the spread of the coronavirus.
Although many of these important staff members are working tirelessly to keep essential businesses, as well as hospitals, schools, state and local governments, free of infection, some say they remain understaffed, get little praise and don't even have access to supplies.
"We don't get the recognition, but we still want to be respected," said Tracey Thornhill, a garbage truck driver in Atlanta. "We answered the call. We didn't cry about it, but we need the gear to help us."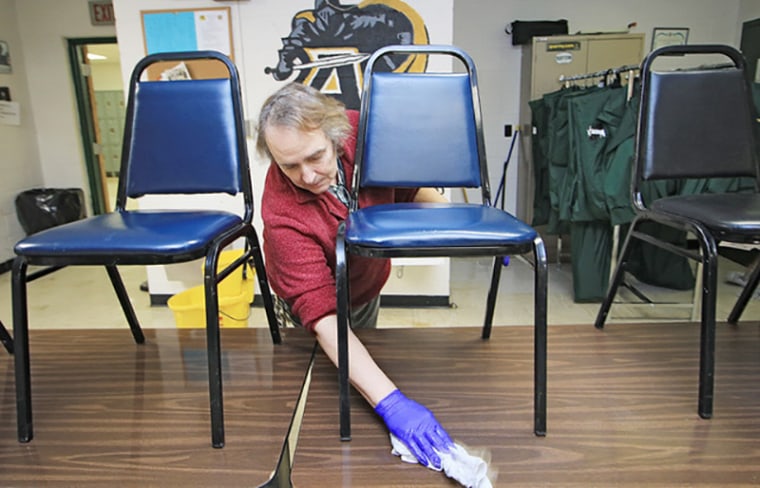 ---
Want to receive the Morning Rundown in your inbox? Sign up here.
---
Plus
---
THINK about it
It's not helpful to tell us we'll be isolated until summer. Here's what might work better, psychologist Maggie Mulqueen writes in an opinion piece.
---
What does 6 feet apart REALLY look like?
When you go for a walk or to the grocery store, you don't usually bring a measuring tape with you. So how can you be sure that you're staying the necessary 6 feet away from strangers?
Here are some quick tips and visual cues to help you maintain enough social distance in daily tasks.
---
Shopping
Have you found working from home an ergonomic challenge? Here are the best laptop stands and desktop accessories to make a more healthy and productive workspace.
---
Quote of the day
"It is the greatest test that we have faced together since the formation of the United Nations."
— United Nations Secretary-General António Guterres calling for "global solidarity" in the face of the coronavirus pandemic.
---
One fun thing
Larry David shared some sage advice with Californians in a new public service announcement: "Go home! Watch TV!"
David, 72, was featured in a short clip from the California governor's office that urged people to take the coronavirus seriously and to practice social distancing.
"You're going out, you're socializing too close — it's not good," the "Curb Your Enthusiasm" star said. "You're hurting old people like me."
Besides, the co-creator of "Seinfeld" pointed out to viewers: "You're passing up a fantastic opportunity, a once-in-a-lifetime opportunity, to stay in the house, sit on the couch and watch TV."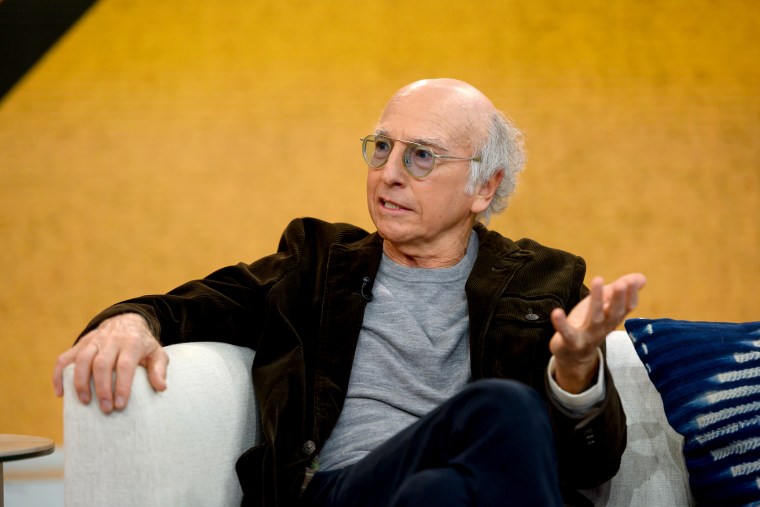 ---
Thanks for reading the Morning Rundown.
Hope you are listening to Larry's advice and staying put.
Please send me any comments or questions you have on the newsletter or coronavirus: petra@nbcuni.com
And if you'd like to receive this newsletter in your inbox Monday to Friday, please sign-up here.
Be safe and stay healthy, Petra Cahill