Thirty-six people are dead and 11,000 have fled Maui as wildfires ravage the island. What to expect from today's inflation update. And two of the three people charged in the Alabama riverfront brawl turned themselves in.
Here's what to know today.
Dozens killed in devastating Maui wildfires
At least 36 people are dead and 11,000 so far have been forced to evacuate Maui as wildfires tear through the island.
In the western Maui town of Lahaina, more than 270 structures were damaged, destroyed or otherwise impacted, officials said, though the full extent of damage from the fires may not be known for weeks or months. President Joe Biden has pledged federal assistance to the area.
Firefighters were battling three wildfires on the island as of last night — the Lahaina, Pūlehu and Upcountry fires. High winds from passing Hurricane Dora, with gusts as high as 67 mph, complicated efforts to tamp down flames.
This is Morning Rundown, a weekday newsletter to start your morning. Sign up here to get it in your inbox.
The U.S. Coast Guard also sent boats and aircraft to rescue 14 people who escaped the flames and smoke by heading to the ocean.
Follow our live blog for the latest updates. 
More coverage of Hawaii's wildfires
Inflation is down, but it might not feel that way
The Bureau of Labor Statistics will release the latest inflation data today, with economic experts predicting July's inflation rate to be the same as June at 3%. What isn't as obvious from that figure is that the price of goods and services have increased over the course of the pandemic years — things like eggs, ground beef, gasoline, used cars and rent being the main culprits.
It's unlikely that the U.S. will return to pre-pandemic price levels any time soon, so what can be done to stop the cycle? Experts say there is one surefire way to impact prices, but "it's not something we're hoping for," one said. 
Putin ponders first in-person meeting with Western leaders
Next month, the G20 meeting of major economies in New Delhi, India, might include a head-turning guest: Vladimir Putin. The Russian president is weighing whether to attend his first in-person meeting with Western leaders since his forces invaded Ukraine in 2022, a Kremlin source said. 
What would he have to gain from attending? Facing an election in nine months, Putin could use his appearance as a chance to relaunch himself on the world stage after a period of relative isolation. And what does he risk? Potential aggression from other countries and confrontation over alleged war crimes in Ukraine, experts said.  
Even without Putin's presence, next month's summit is already set to be the most contentious in years.
Abortion is becoming a no-win conundrum for Republicans
The defeat of Issue 1, a ballot measure in Ohio that had been framed around abortion, marked the seventh loss for abortion foes since the Supreme Court overturned Roe v. Wade. 
Some on the right are concerned. The loss "needs to be a five-alarm fire for the pro-life movement," a conservative scholar said. Bill Stepien, the campaign manager for Donald Trump's 2020 campaign, said on Fox News that the defeat was "a major setback."
But it won't be easy for Republicans to change their tune. Their current strategy is alienating a slice of swing voters, and retreating on abortion would infuriate those who want to ban the procedure. Democrats, meanwhile, sense new opportunities. 
Montgomery brawl response was no surprise to Black residents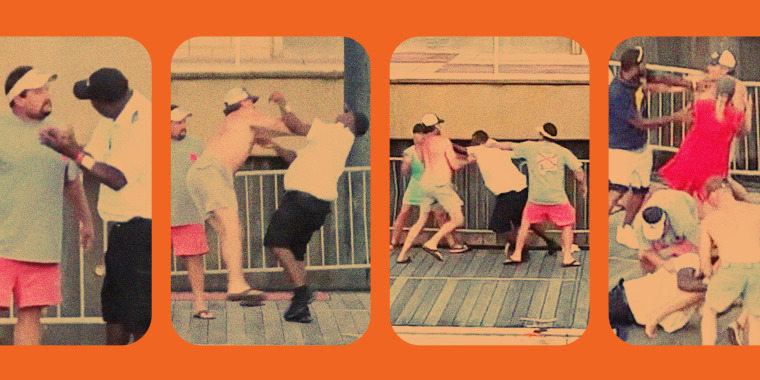 Videos of the violent melee at an Alabama riverfront turned the nation's attention on a city long enshrined in civil rights lore. For Montgomery's Black residents, the attack by a group of white men on a Black dockworker, Damien Pickett, was not a surprise. And that Black people came to Pickett's aid was also expected. 
Reporter Curtis Bunn spoke to multiple Black residents there to understand the racial tension at the heart of the infamous fight. For Kelli Gavin, who has lived in the city for nearly three decades, the fight put on display "a long, pathetic struggle of racism here in Alabama." She later added, "it's nothing new."  
Meanwhile, two of the suspects facing misdemeanor assault charges in the brawl surrendered to police yesterday, authorities said. A third suspect was already in custody.
FBI fatally shoots man who threatened Biden and others
The FBI shot and killed a Utah man who allegedly made online threats to President Joe Biden and New York prosecutor Alvin Bragg, officials said. The incident unfolded early yesterday in Provo, when special agents attempted to serve arrest and search warrants at a residence. The suspect, identified as Craig Deleeuw Robertson, had referenced the president's trip to Salt Lake City this week and said he needed to prepare his camouflage and sniper rifle. 
A felony complaint against Robertson detailed the social media posts that caught federal officials' attention, as well as a tense confrontation between Robertson and agents a few months ago. 
Today's Talker: A 'Big Brother' contestant was removed after…
… he used the N-word, violating the reality TV show's code of conduct. The contestant, Luke Valentine, apparently dropped the slur during a conversation with three other contestants. After saying the slur, he covered his mouth, laughed and tried to correct himself, videos posted on social media appeared to show. His exit will be addressed on tonight's episode.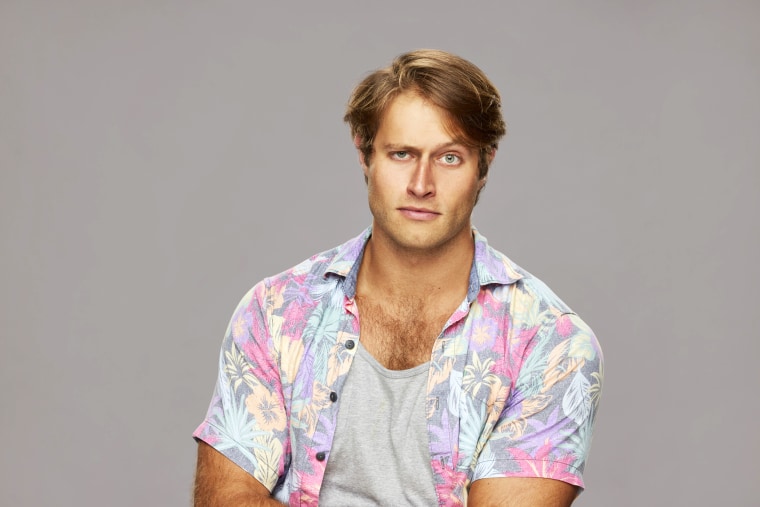 Politics in Brief 
Classified docs case: Donald Trump's lawyers asked a federal judge in Florida to order the government to set up a secure facility at his Mar-a-Lago resort where they could safely discuss the national security documents prosecutors said he illegally kept there. 
2020 election probe: Special counsel Jack Smith's office executed a search warrant on Trump's Twitter account earlier this year in search of "evidence of criminal offenses," according to a court ruling. The ruling from a federal appeals court also sanctioned the company $350,000.
GOP debate: Trump said he would not sign a loyalty pledge required by the Republican National Committee for participation in the first GOP debate. Here's why.  
DeSantis vs. Newsom: Florida Gov. Ron DeSantis has agreed to debate California Gov. Gavin Newsom. Both governors seem to be embracing the risk that will come with the televised event.
Feinstein's health: 90-year-old Sen. Dianne Feinstein went to the hospital after she fell at her home this week, her office said. 
Staff Pick: Sea drones take the war to Russia
A spate of high-profile sea and air drone attacks have broken past Kremlin defenses and damaged high-profile targets — recently hitting Russia's prized Black Sea fleet. Yuliya Talmazan dives into Kyiv's embrace of high-tech weaponry, which is hitting Russia where it hurts — far from the front lines where artillery warfare is yielding slow results. — Annie Hill, platforms editor
In Case You Missed It
Select: Online Shopping, Simplified
Travel adapters are crucial for international travel or else you'll have trouble charging most of your electronics. Our Select team shared their favorite travel adapters and made sure to pick products designed for multiple regions, including the EU and U.K.
Sign up to The Selection newsletter for exclusive reviews and shopping content from NBC Select.
Thanks for reading today's Morning Rundown. Today's newsletter was curated for you by Elizabeth Robinson. If you're a fan, please send a link to your family and friends. They can sign-up here.