Maui residents take recovery efforts into their own hands. Republican strategists warn this week's Georgia indictment presents a different risk for Trump. And an entire police department resigns in a Minnesota town.
 Here's what to know today.
 Lahaina residents, wary of government response, set up their own aid network
Kekoa Lansford, who lost his Lahaina home and soon found himself using his truck to ferry fleeing neighbors to safety, said the federal government has historically treated native Hawaiians as "second-class citizens." Tiare Lawrence doesn't want the federal government to direct recovery efforts, so she is providing supplies to displaced families in Makawao. And the Hawaiian Canoe Club in Kahului has become a drop-off point for donations, thanks to Hiilei Luuwai, who said the self-help is a reflection of how Hawaiian families are raised.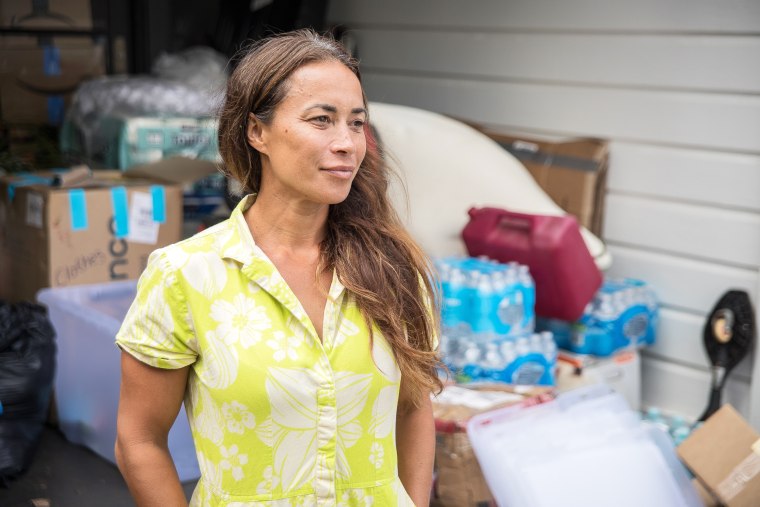 As the toll from the deadliest wildfire in modern U.S. history exceeds 100 people, Maui residents are organizing their own relief efforts to get food and supplies to people who are unwilling or unable to venture far from their destroyed properties. Residents are distrustful of the government's response so far, and at least one person said they have yet to see much help from FEMA. 
This is Morning Rundown, a weekday newsletter to start your morning. Sign up here to get it in your inbox.
Hawaiians fear outsiders swooping in to take their ancestral homes in a market they were already being priced out of before the fires. Locals have reported getting calls from real estate investors seeking to buy up what remains of their island property.
Follow more coverage from the Maui wildfires:
How Trump's latest indictment could hurt his 2024 bid
Republican strategists say former President Donald Trump needs to win Georgia in November 2024 if he wants to return to the White House. But the sprawling new indictment in the state, paired with nonstop news coverage, likely won't help his chances.
The wild card in predicting how the four indictments will ultimately affect Trump seems to be whether voters are paying much attention (right now, they're not). But another year of indictment coverage could push dialed-in moderate Republican and independent voters in places like the Atlanta suburbs even further away from Trump, the strategists say.
News and analysis of the latest indictment:
Former White House chief of staff Mark Meadows, a co-defendant charged with racketeering in the Georgia 2020 election probe, filed court documents seeking to move the case to federal court.
When he was a federal prosecutor in New York, Rudy Giuliani was hailed for his use of racketeering laws against the mob. Now, he faces a similar charge.
Chaos, confusion as teachers navigate new Florida policies
"I don't know how to approach the year," said social studies teacher Richard Judd. The Broward County, Florida, educator is not alone in his confusion. New laws and policies in the state have changed how schools teach African American history and topics involving LGBTQ people, but some teachers said they haven't received guidance from their principals or districts. 
"At first glance, I didn't really worry about any of this," said a chemistry teacher in the Miami-Dade school system. "But now that I'm learning more about it and I'm actually planning my lessons, I'm realizing, 'Oh, my God, I can't teach this.'"
ER doctors sound alarm on kids with mental health illnesses
Three influential groups of pediatricians and emergency medicine providers are calling for local communities to increase access to mental health services before emergency care is needed. The joint policy statement — from the American Academy of Pediatrics, the American College of Emergency Physicians and the Emergency Nurses Association — comes as the groups say the number of children and teenagers with mental health concerns overwhelm emergency departments, many of which are not set up to handle mental health crises.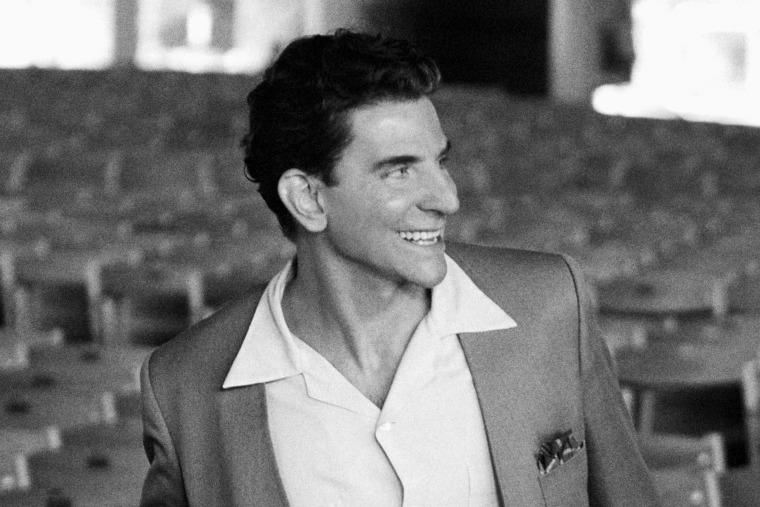 Bradley Cooper accused of 'Jewface' in Leonard Bernstein biopic 'Maestro'
Bradley Cooper is facing mounting backlash over his depiction of composer and conductor Leonard Bernstein in the upcoming movie "Maestro." After Netflix dropped the trailer for the film, many social media users were quick to notice the change in Cooper's appearance, with some branding his apparent use of a prosthetic nose as antisemitic.
"Just looked up a picture of the real Leonard Bernstein…. the big antisemitic prosthetic nose on Bradley Cooper was definitely not necessary…" one social media user wrote.
Today's Talker: A town's entire police department resigned over…
… issues with pay. At a city council meeting in Goodhue, Minnesota, last month, Police Chief Josh Smith urged the city to reassess how much it pays officers. The current rate is $22 an hour, and Smith said some other small departments offer at least $30 an hour. Smith submitted his resignation last week and six employees resigned two days later. Now, Goodhue officials are trying to figure out what to do next.
Politics in Brief
Hunter Biden: Federal prosecutors are pushing back against assertions from Hunter Biden's lawyers that part of the shelved plea agreement has been in effect.
Justice Department: Charles McGonigal, the FBI's former top spy catcher in New York, pleaded guilty to conspiring to violate U.S. sanctions by taking money from a Russian oligarch in exchange for information on a rival.
Classified docs case: Carlos De Oliveira, the Mar-a-Lago property manager charged in the Trump classified documents case, pleaded not guilty in federal court. 
Jan. 6 riot: A Republican mayoral candidate in Connecticut who admitted to an NBC News affiliate last year that he entered the U.S. Capitol during the insurrection is now facing federal charges.
Staff Pick: A trail of broken promises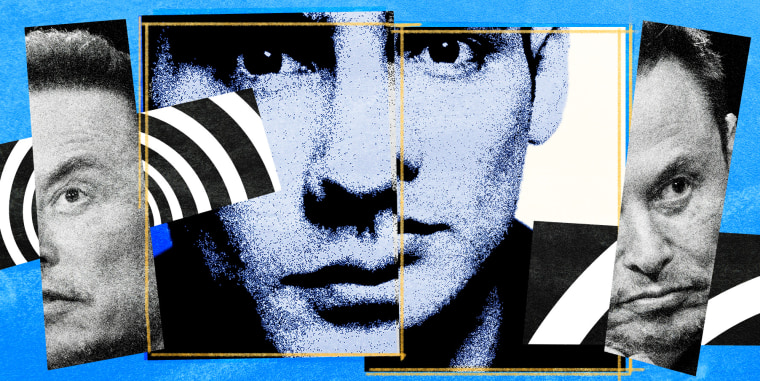 One of the fastest growing influencers on Twitter, now X, found a following thanks to promotions from Elon Musk. But as Mario Nawfal's star has risen, so have criticisms against him. Despite framing himself as a business guru, former associates told NBC News that Nawfal broke payment promises to them in his quest for growth and fame. Some even reported him to federal authorities. Now, Nawfal is taking legal action. I dug into the contracts, communications, and chat logs behind Nawfal's rise, and here is what I found. — Ben Goggin, deputy tech editor
In Case You Missed It
Select: Online Shopping, Simplified
If you're a teacher, back-to-school season likely means you're stocking up on supplies for your students, decorations for your classroom or wardrobe essentials. Fortunately, there are dozens of discounts for educators. Our Select team rounded up over 50 teacher-exclusive discounts to check out.
Sign up to The Selection newsletter for exclusive reviews and shopping content from NBC Select.
Thanks for reading today's Morning Rundown. Today's newsletter was curated for you by Elizabeth Robinson. If you're a fan, please send a link to your family and friends. They can sign-up here.