A Michigan woman said her 10-year-old son was suspended from his elementary school, and then charged with aggravated assault, for throwing a ball that hit and injured a classmate during a game students were playing at recess.
The incident happened in April when students at Eriksson Elementary School in Canton Township, Michigan, were playing a game called tips, which is similar to dodgeball, according to a Facebook fundraiser posted last week by the boy's mother, Cameishi Triplett Lindley.
Lindley said that the ball thrown by her son, Bryce, hit another boy and allegedly resulted in the boy suffering a concussion.
According to a police report obtained by WXYZ, the boy was hit in the face by the ball. The injured boy's mother said he has a medical condition that makes head injuries especially dangerous.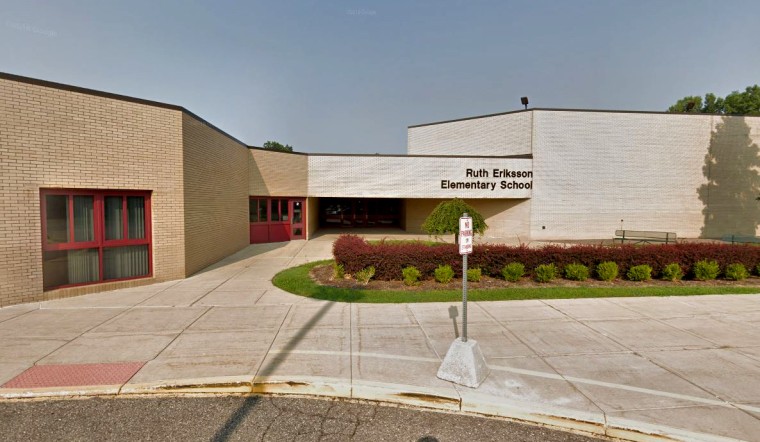 "Clearly, this student should not have been playing a physical contact sport," Lindley posted on Facebook.
Bryce was suspended from school following the incident and Lindley said she was notified on July 24 that her son had been charged with aggravated assault.
"I'm just as shocked as those of you reading our story," she wrote.
The mother of the boy hit by the ball told WXYZ that her son suffered a black eye and had a bruise on his nose. She said her son had been hit twice before in the face with a ball and the incident in April was the final straw.
"I tried not to let it get to this point," the mother said, adding that she was worried for her son's safety.
Lindley told the outlet that she was unaware of the other incidents in which the boy was allegedly hurt, and doesn't think her son should be facing charges.
"I couldn't believe it," she said. "This is a kid that was playing on the playground with his friends."
A spokesperson for Plymouth-Canton Community Schools told NBC News in a statement on Tuesday that the incident between Bryce and the other student was "handled by the school district in accordance with the applicable district policies and the Student Code of Conduct."
The spokesperson said they could not provide further details on the incident because of privacy laws, but said the district did not get authorities involved.
"The district is unable to comment on how or when any criminal authority involvement occurred," the spokesperson said. "Additionally, since the matter was initially handled by the school district in April, the district has had no further involvement in this matter."
Lindley did not immediately return NBC News' request for comment. She posted on Facebook that Bryce has a court appearance on Thursday. She started the fundraiser to raise money for his attorney's fees. So far, the campaign has raised more than $12,500, surpassing its $4,000 goal.