In honor of Black History Month, here's a look at 14 people who broke color barriers to become the first Black Americans to achieve historic accomplishments in politics, academics, aviation, entertainment and more.
Alain Leroy Locke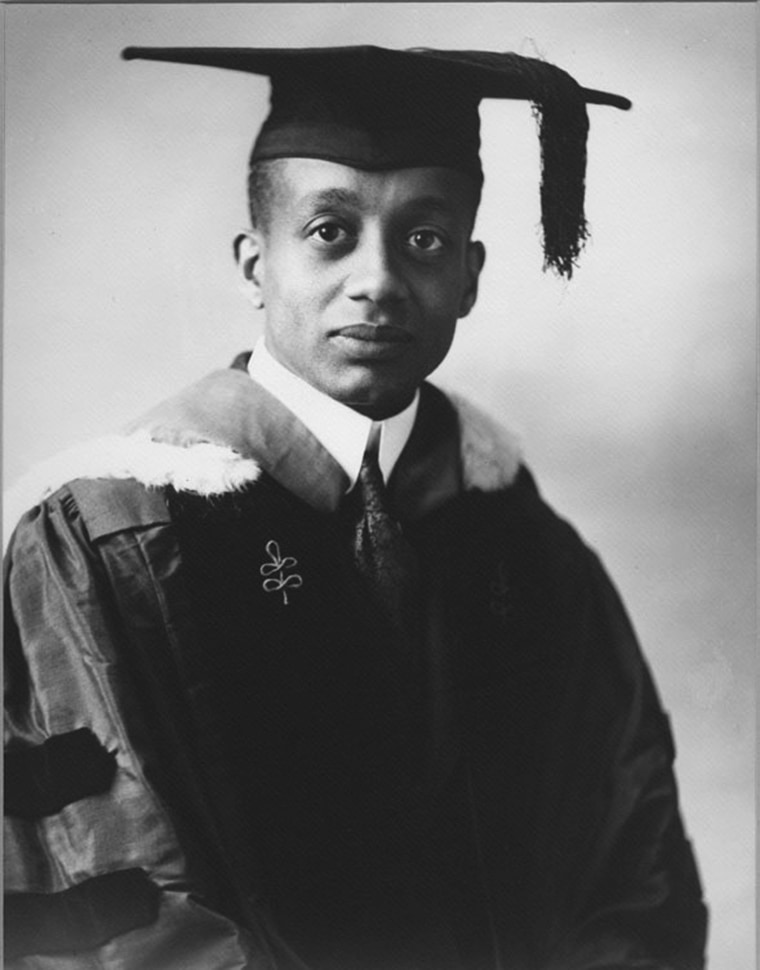 First Black Rhodes Scholar
Alain LeRoy Locke was an American philosopher, educator and writer. After obtaining an undergraduate degree from Harvard University, Locke became the first Black Rhodes Scholar. He later returned to the U.S. to complete his doctoral studies at Harvard where he got a PhD in philosophy in 1918.
Locke later earned the title "Father of the Harlem Renaissance," the period of social, cultural and artistic rebirth that took place in Harlem, New York, throughout the 1920s to the mid-1930s.
Locke continued to mold minds at Howard University as the Philosophy department chair, a role he would keep until his retirement in 1953. In fact, there is a New York City school, Alain L. Locke Magnet School for Environmental Stewardship, named after the educator.
Alexander L. Twilight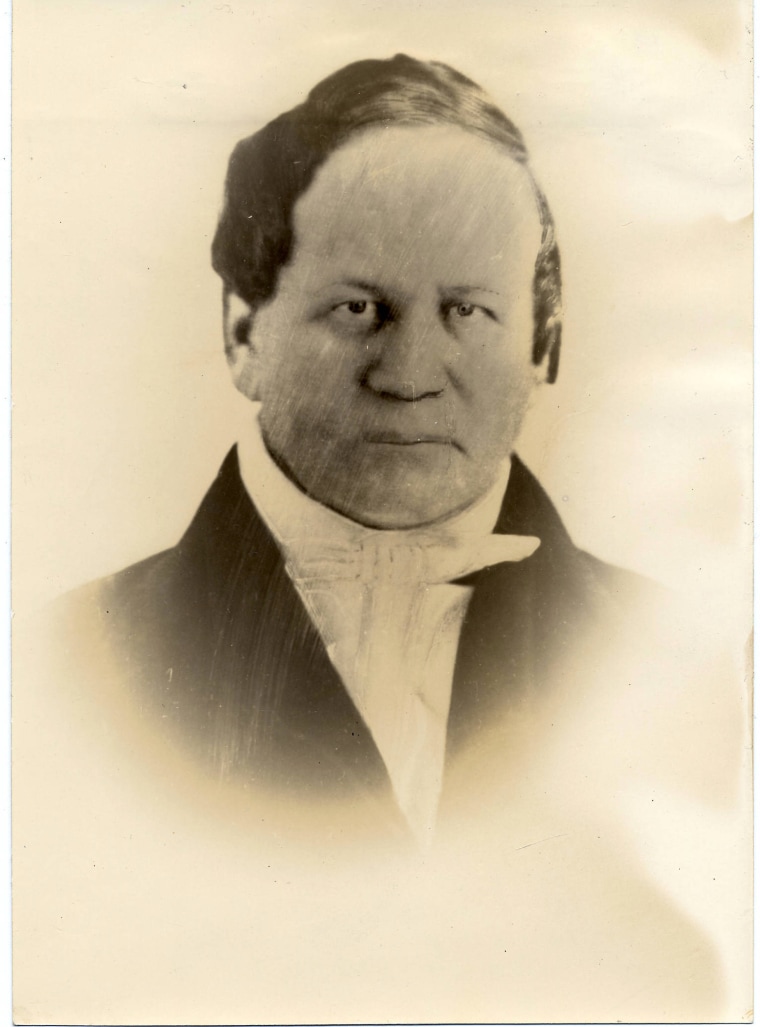 First Black person to graduate from a U.S. college
Alexander Twilight grew up in Corinth, Vermont during the turn of the 18th century where he worked on a neighbor's farm while learning to read and write. He was able to finally put himself through school at Randolph's Orange County Grammar School at the age of 20. Six years later he transferred as a junior to Vermont's Middlebury College, where he graduated from in 1823, becoming the first Black person to earn a bachelor's degree from a U.S. college.
Twilight went on to become a teacher, molding the minds of students for generations to come. In 1836, during a stint teaching in Brownington, Vermont, he became part of the state legislature.
Bessie Coleman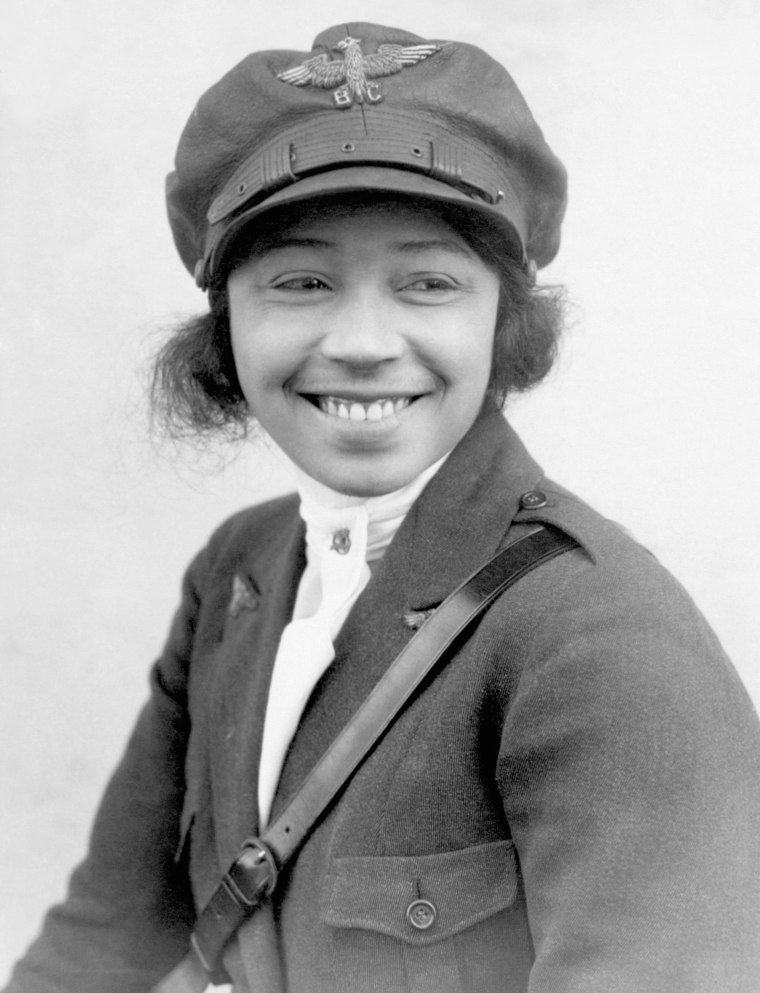 First Black civilian to become a licensed pilot
Bessie Coleman was born in Atlanta, Texas, in 1892 and grew up in a family of 13 children. Coleman had dreams of soaring through the air, so she went to France in 1919 to find a flight school willing to teach her.
When she returned to the U.S. in 1921 — as the first Black civilian to be a licensed pilot in the world — Coleman was met with press coverage and attention. She used her platform to do events, like parachute jumps, and give lectures, all with the aim of opening an African-American flying school. Coleman would only perform for desegregated crowds. She died in 1926 during a test flight.
Dr. Charles Hamilton Houston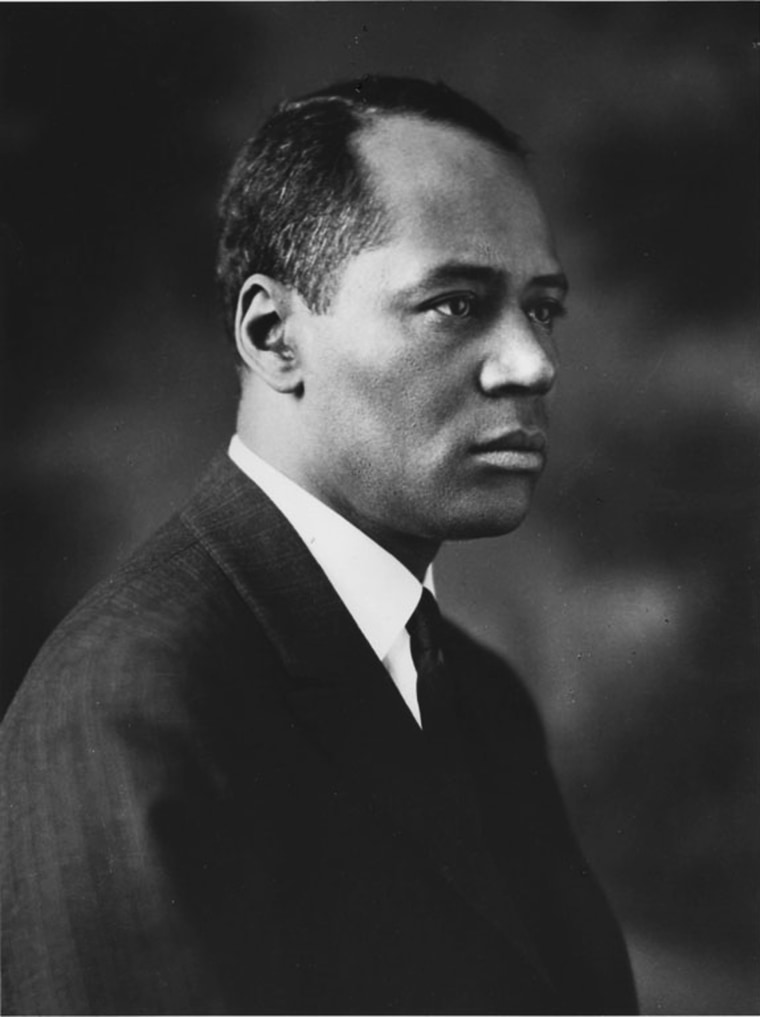 First Black editor of Harvard Law Review
Charles Hamilton Houston went to Amherst and taught English at Howard University before attending Harvard Law School, where he would make history. Houston started law school in the fall of 1919 and in 1922 he became the first Black editor of the Harvard Law Review.
As a lawyer he went on to play a role in a majority of the civil rights cases before the Supreme Court between 1930 and the Brown v. Board of Education case in 1954. In fact his work working to dismantling the Jim Crow laws earned him the name "The Man Who Killed Jim Crow."
RELATED: The 'Green Book' Was a Travel Guide Just for Black Motorists
Constance Baker Motley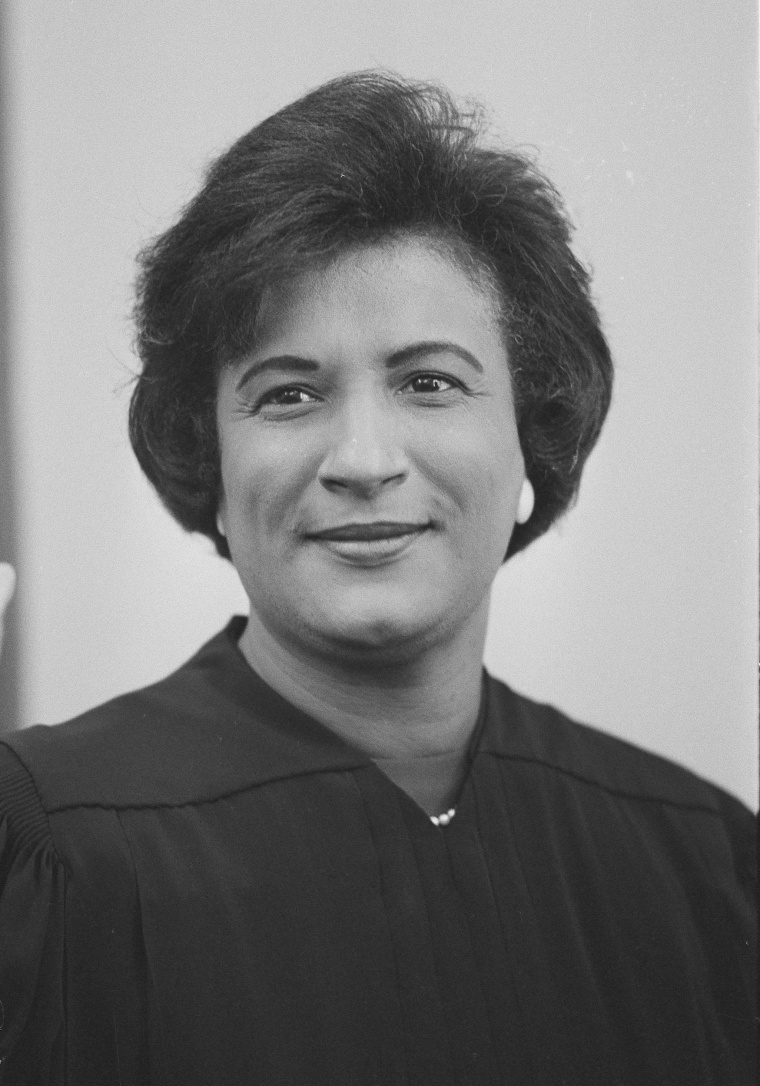 First Black women to become a federal judge
When Constance Baker Motley was 15 she was turned away from a public beach because she was Black and it sparked her interest in civil rights. After obtaining her law degree from Columbia Law School, Motley went on to represent Martin Luther King Jr. as a young lawyer and become a law clerk for Thurgood Marshall.
She took an interest in politics and because the first Black woman to serve in the New York Senate, but her political career was cut short when she became the first Black woman to be appointed a federal judge in 1966.
Eugene Jacques Bullard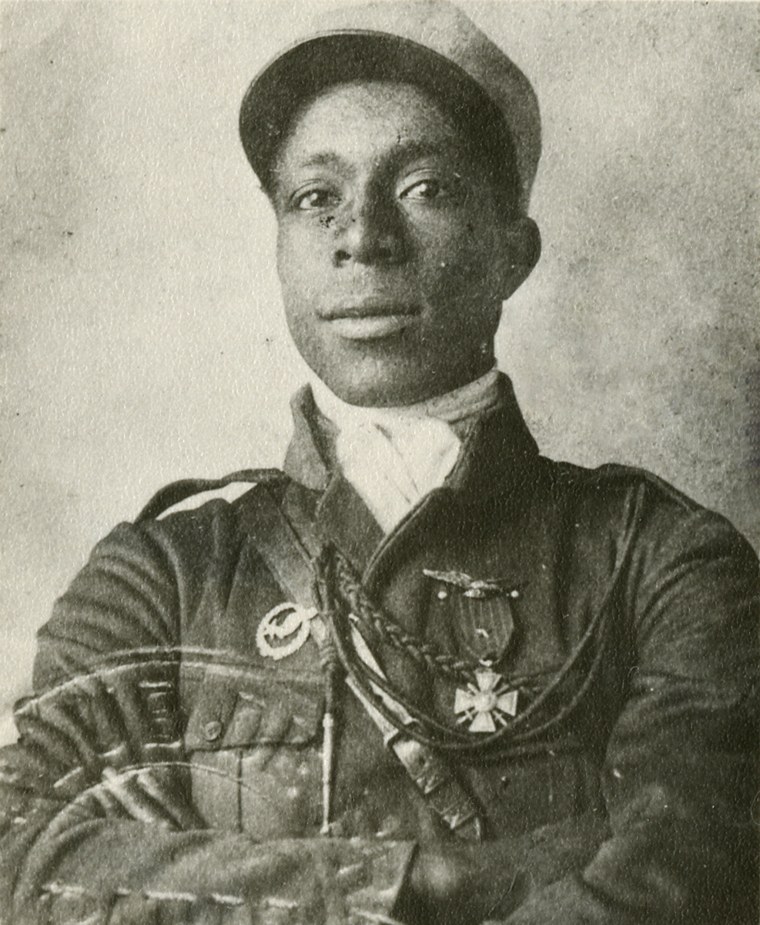 First Black combat pilot
Georgia native Eugene Jacques Bullard, born in 1895, was unhappy with his life in the U.S. and fled to Europe in 1912. Bullard joined the French Foreign Legion after the start of World War I and enlisted in the French flying service after betting a friend on leave he could despite being Black.
In 1916, Bullard entered Aeronautique Militaire, French Air Force where he became the first Black military pilot to fly in combat. He was also only Black American pilot in World War I, although he never flew for the U.S.
Fritz Pollard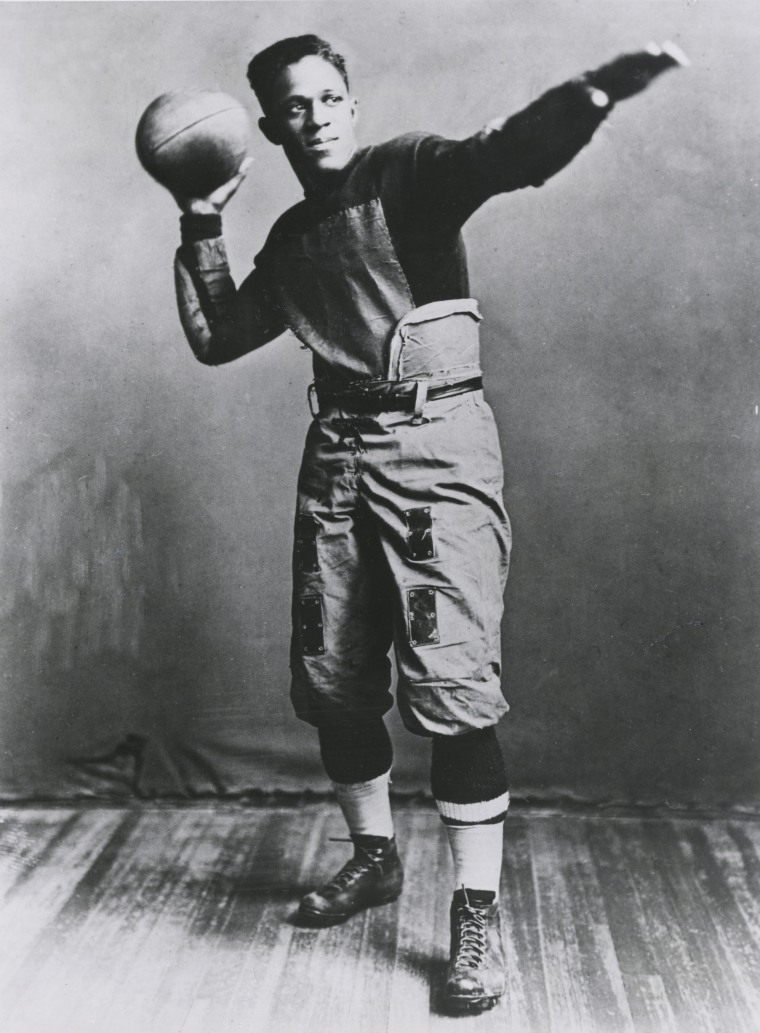 First Black NFL coach
Fritz Pollard was small, but he loved football and went on to have a historic football career at Brown University. Pollard played before attending the Ivy League school, but being on the university's team put him on the map. Many firsts were ahead of him, starting with being the first Black player to be selected for the Walter Camp All-America team and play in the Rose Bowl.
He went on to join the American Professional Football League — which later became the NFL — as a member of the Akron Pros in 1920. Pollard faced adversity and racism at every turn, but he persevered and became the first Black coach when he took the reins of the Pros a year after the team won their first title.
Gwendolyn Brooks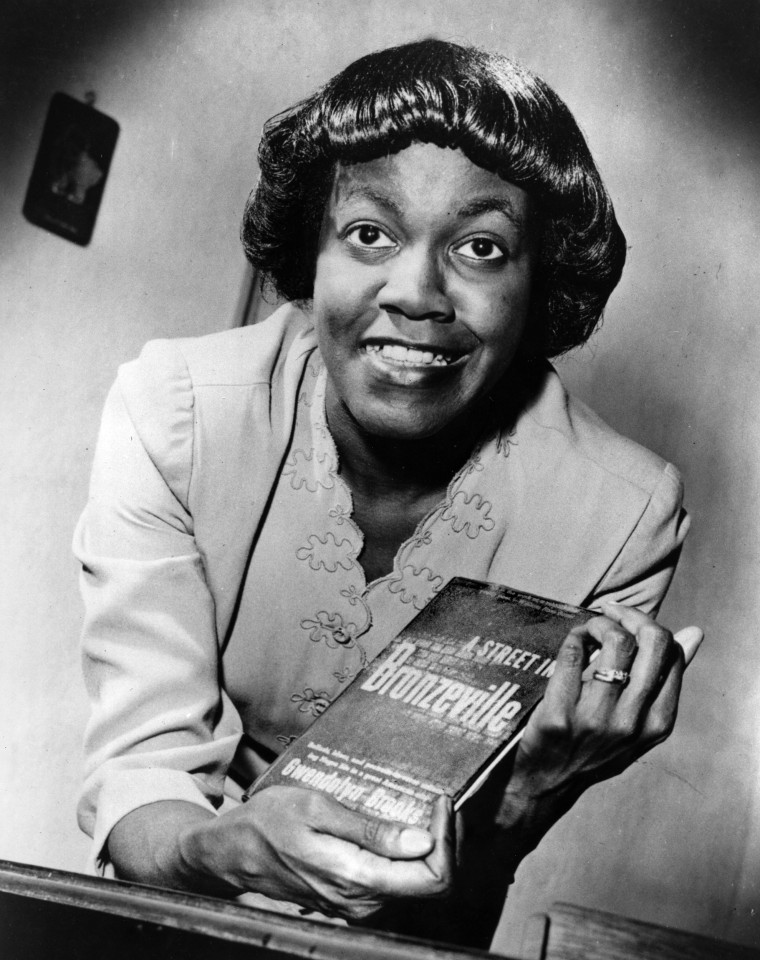 First Black author to win Pulitzer Prize
Gwendolyn Brooks was a writer who was recognized for her work in poetry. Her poems, like those in her book "A Street in Bronzeville," were about the black experience in America at the time. In 1950, Brooks won a Pulitzer Prize for her book of poetry "Annie Allen." The award made her the first Black author to win the prestige prize.
Brooks wrote several other works before passing away in 2000, "Maud Martha," "We Real Cool" and "Blacks. She is one of the most highly regarded poets of 20th-century American poetry.
Gordon Parks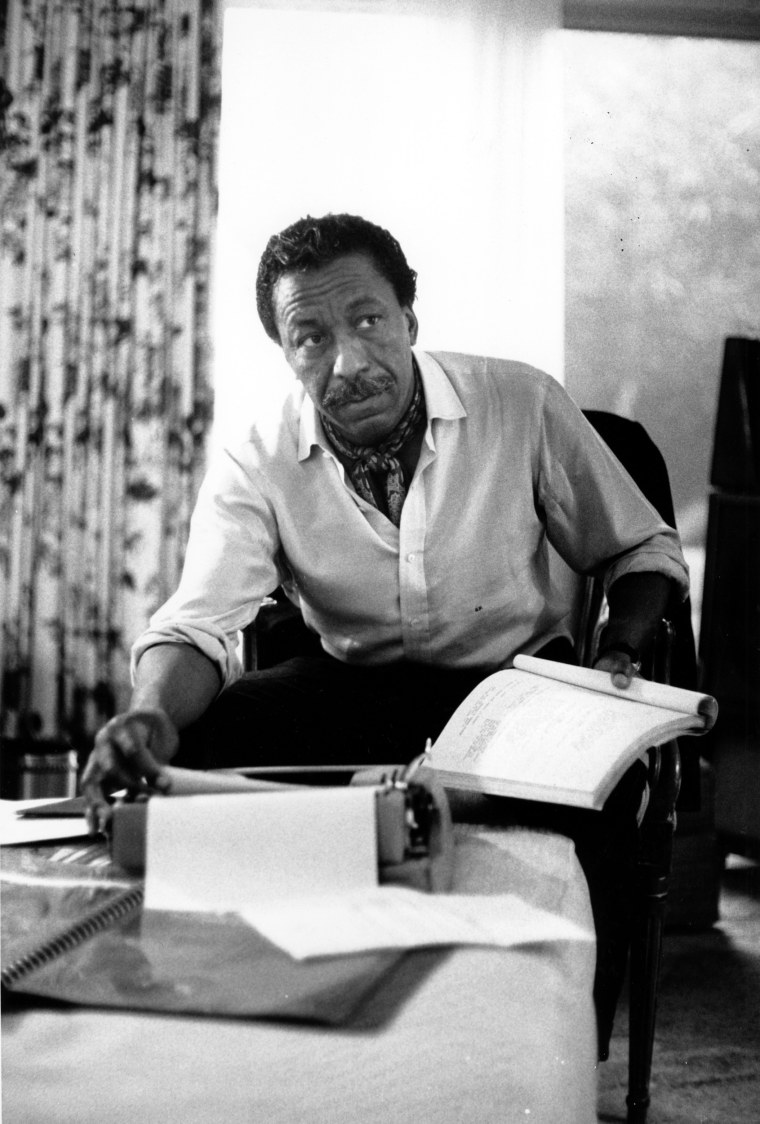 First Black director of Hollywood studio film
Gordon Parks did not begin his career as a filmmaker until he was 55, after a long career as a photographer and writer. In fact, he was the first Black staff photographer at Life Magazine. Parks signed a contract to make 1969's "The Learning Tree," earning him a place in history as the first Black director of a Hollywood studio film.
Park followed the film up with movies including 1971's "Shaft," one of the first Blaxploitation films. Famous filmmakers like Spike Lee and John Singleton have referred to Park's achievement as inspiration for their own careers. Singleton directed the 2000 remake of "Shaft," starring Samuel L. Jackson.
RELATED: Today in History: Earl Lloyd Became First Black NBA Player
Joseph Rainey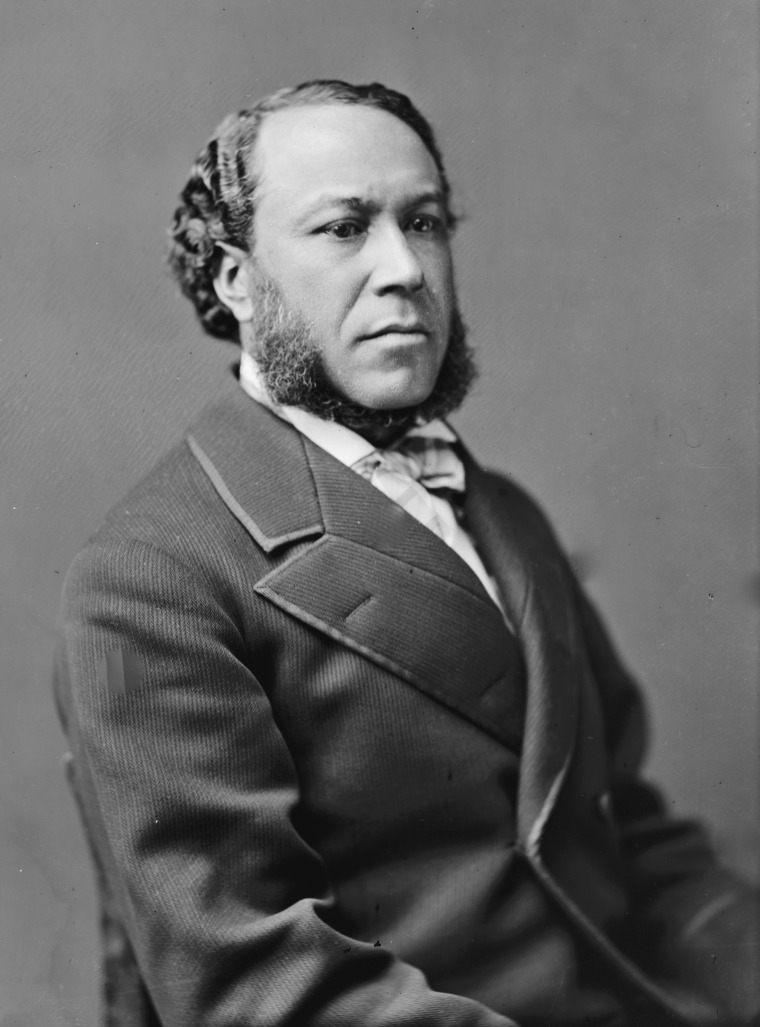 First Black person to win seat in U.S. House of Representatives
Joseph Rainey, a South Carolina native, was called to serve the Confederate Army during the Civil War. In 1862, he fled the United States with his wife and went to Bermuda, where the couple accumulated a notable amount of wealth.
When he returned to the U.S. years later, Rainey utilized his new status to become an active participant in the Republican Party. He won a seat in the North Carolina state senate in 1870 and went on to become the first Black person to serve in the U.S. House of Representatives.
William Carney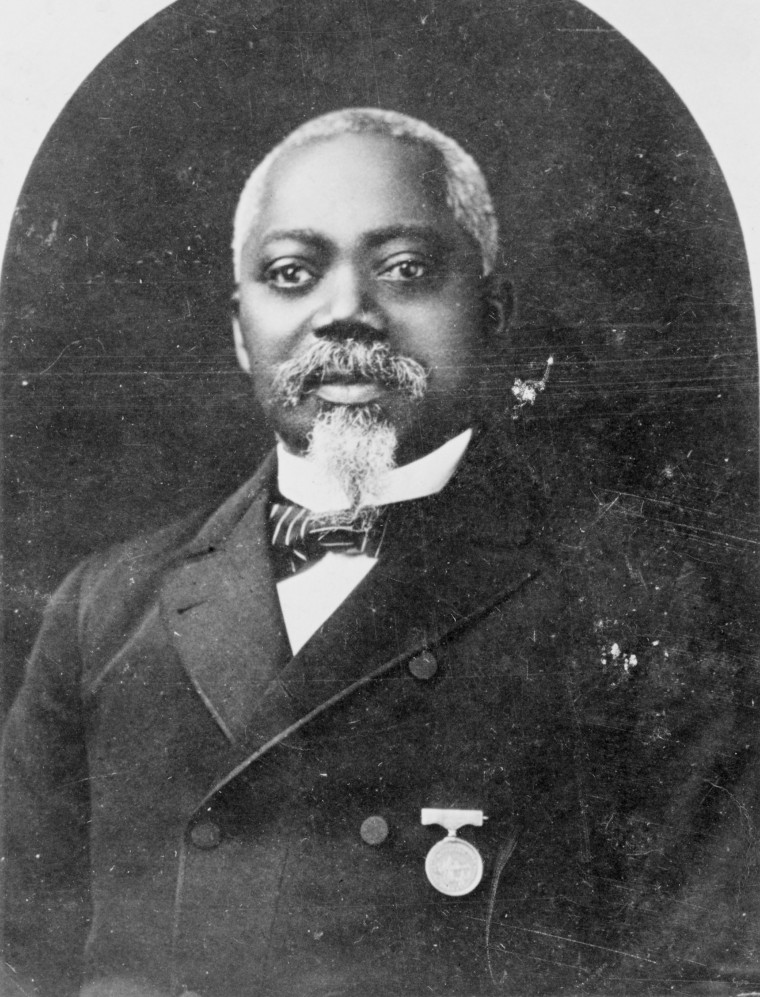 First Black Medal of Honor recipient
William Carney was a member of the 54th Massachusetts Colored Infantry during the Civil War. Carney and his fellow soldiers were in the Battle of Fort Wagner in July of 1863. When his regiment's color bearer was shot down during the battle, an already wounded Carney struggled to retrieve the banner himself. As he brought the flag back to his fellow soldiers, Carney was shot several more times. For his heroic actions the soldier received a Medal of Honor, making him the first Black soldier to receive the honor.
Marian Anderson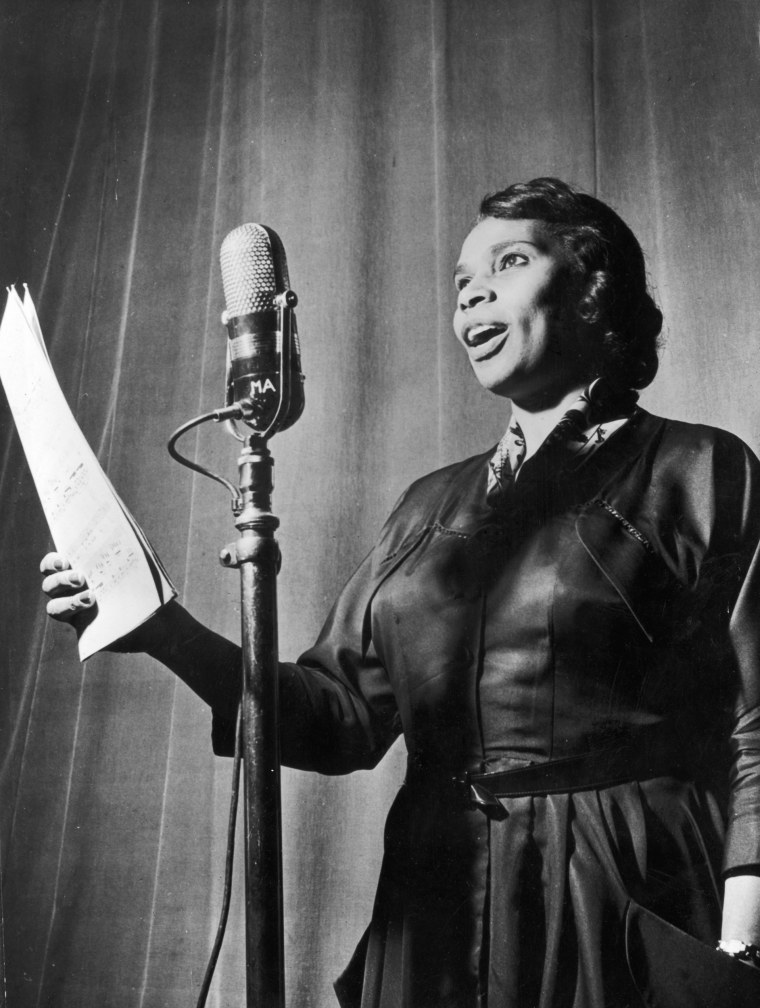 First Black artist to join the Metropolitan Opera
Born in Philadelphia, Marian Anderson was a staple at her church's choir starting at a very young age. She traveled around with her choir performing, which led to increased notary in the community. Other churches asked her to sing at their events, including the National Baptist Convention in 1919. When Anderson was unable to afford formal training, her church held a fundraiser to get the necessary funds.
Anderson gained national notoriety in 1939 when she performed to an audience of 75,000 from the Lincoln Memorial on Easter Sunday. The performance came after she had been denied a stage at D.C.'s Constitution Hall by the Daughters of the American Revolution because of the color of her skin, a decision that led to first lady Eleanor Roosevelt resigning from the group.
In 1955, Anderson joined the Metropolitan Opera, the first Black artist join the company.
Ruth Simmons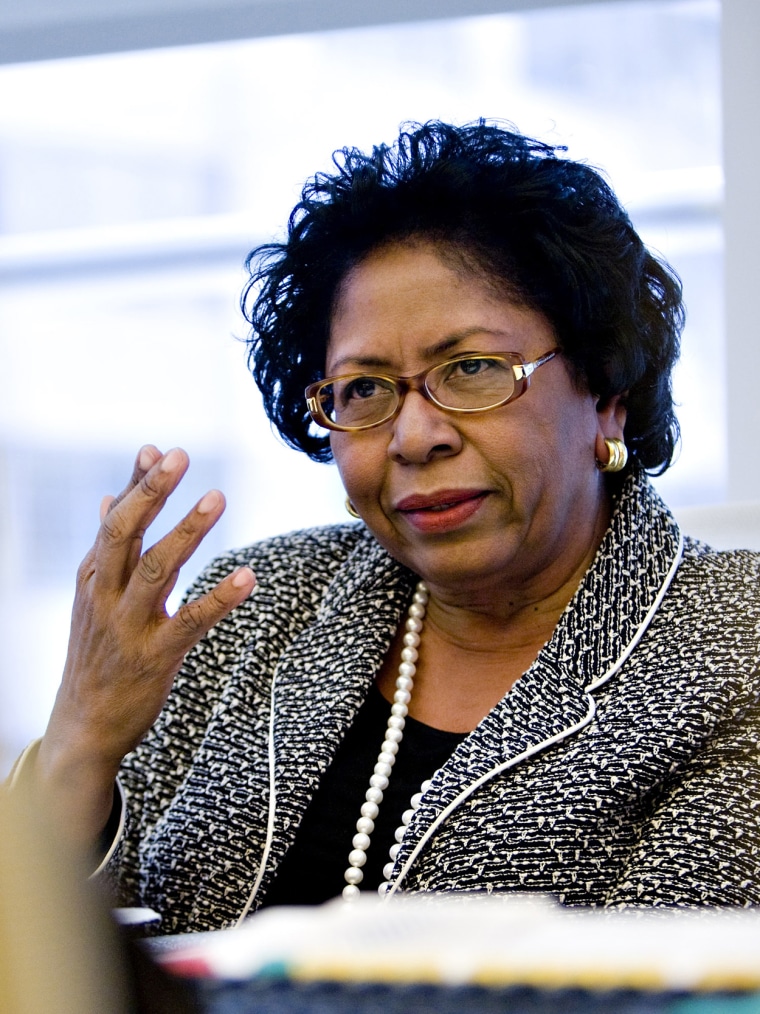 First Black Ivy League president
During her undergraduate education at Wellesley College, Ruth Simmons viewed the institution's president Margaret Clapp as proof that women could obtain leadership positions. After continuing her education in France on a Fulbright fellowship and later at Harvard where she received her PhD, Simmons continued to work in education.
Starting in 1983, Simmons worked at universities across the country, including University of Southern California, Spelman and Princeton. Simmons became the first Black woman to be president of an Ivy League institution when she became president of Brown in 2001. She stepped down in 2012, but is still a professor at the university.
Dr. Ralph J. Bunche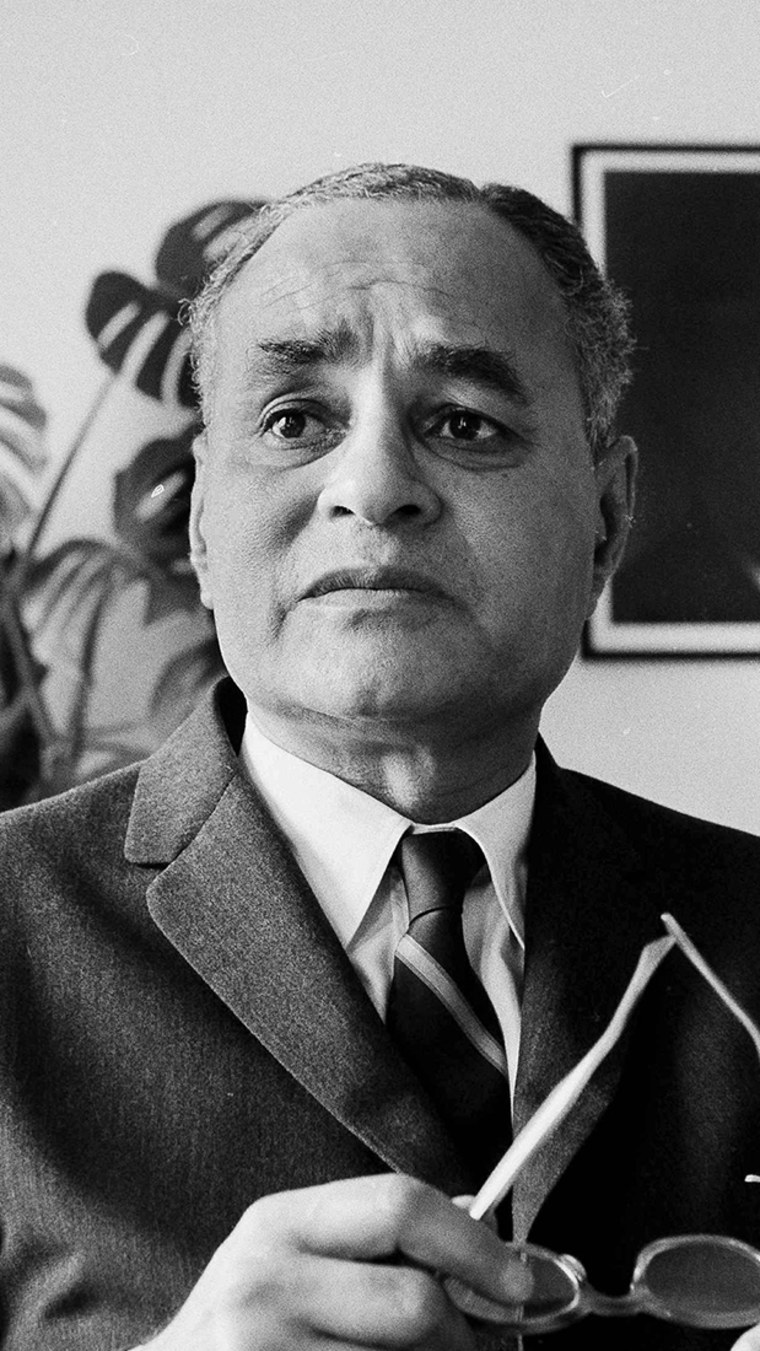 First Black Nobel Peace Prize winner
Ralph Bunche was a social science graduate who had studied colonial policy in West Africa before going into service with the United Nations. The diplomat went to the Middle East to develop a plan for the divisive situation between Arabic and Jewish communities. Unfortunately the U.N. resolution was rejected and a conflict began, which included the murder of the U.N.'s chief negotiator Folke Bernadotte in 1948. Bunche was named as Bernadotte's replacement and succeeded in achieving a ceasefire with the signing of the Armistice Agreements in 1949.
He was awarded the Nobel Peace Prize the following year, becoming the first Black person to receive the prestigious award.