Throughout the month of March, NBCBLK, NBCLatino, and NBC Asian America have partnered with the Ms. Foundation for Women for #31Days of Feminism to spotlight women of color who, through their actions and words, lead the way toward a more equal world.

Cherisse Scott, 41, Founder & CEO of SisterReach, Memphis, TN
@SisterReach | @cherissemusic | www.sisterreach.org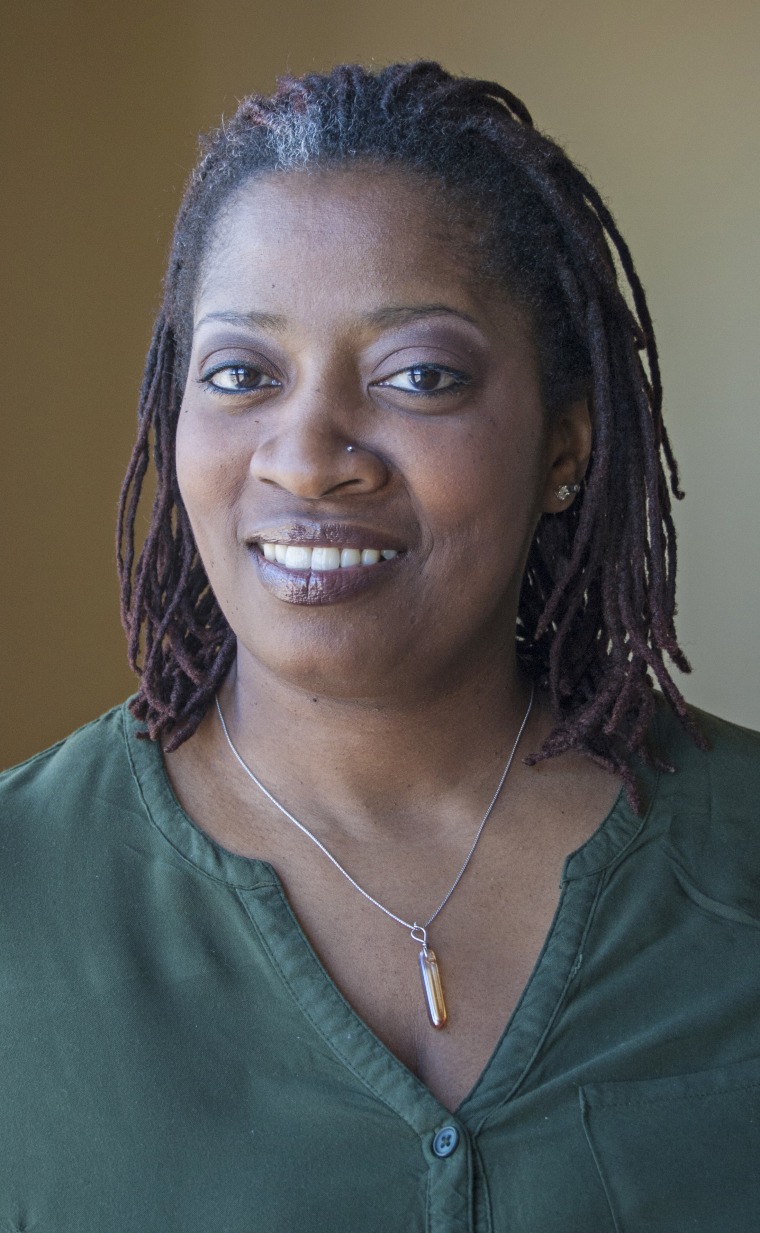 What do you love the most about the work you do?
I like that I am able to support women and girls who look, live and love like me.
What is feminism to you?
I identify more comfortably with Womanism over Feminism, but to me, feminism means that all women have mental, physical, spiritual, economic, political, social, and geographical autonomy in every aspect of her life, the life of her family and community.
Can you pinpoint the moment when you decided to become a feminist? If you don't consider yourself a feminist, why not?
I'm not sure if feminism is something you can decide to be as a woman. I think feminism is our birthright as women, just like reproductive justice. Now our evolution into it, how we choose to acknowledge it, or show up in that feminism is up to us.
I choose womanism as a more comfortable space over feminism because it does not strive to achieve equity to men. Instead it makes room for all that I bring to the world as a Black woman, including my faith, sexual identity, lived experience, motherhood, failures and triumphs and demands that I have the same access, information and opportunities as all women. It does not strive to equal men's brilliance – only to top my own.
What is the best way we can all be "feminists"?
We can intentionally work toward achieving the mental, physical, spiritual, economic, political, social, and geographical health, rights and autonomy of every woman and girl
Who are your "sheroes"?
My mother (Pearl) and grandmother (Ruth) – both who helped and told me to start SisterReach because of the need they saw in Memphis for women and girls. They are our Honorary Founders.
Also, Fannie Lou Hamer, Ida B. Wells, Shirley Chism, Dr. Zandria Robinson, Nikia Grayson, Felicia P. Fields, Rev. Dr. Gina Stewart, and the women and girls we serve in the community every day. They fight to survive despite the oppression, racism, sexism, classism, hatred and demonization they face daily. I am honored to serve and fight with them.
Favorite feminist anthem?
Pretty Girl, by Cherisse Scott (yep, by me.) (You can watch on YouTube or Download on iTunes!)
Favorite feminist artist? (authors, singers, dancers, actors)
Maya Angelou, Oprah, Dr. Dorothy Roberts, Nina Simone, Lauryn Hill, Phylicia Rashad, Regina King, Viola Davis, Kerry Washington, Ntozke Shange, Angela Walker