Throughout the month of March, NBCBLK, NBCLatino, and NBC Asian America have partnered with the Ms. Foundation for Women for #31Days of Feminism to spotlight women of color who, through their actions and words, lead the way toward a more equal world.

Roxane Gay, Author of "Bad Feminist"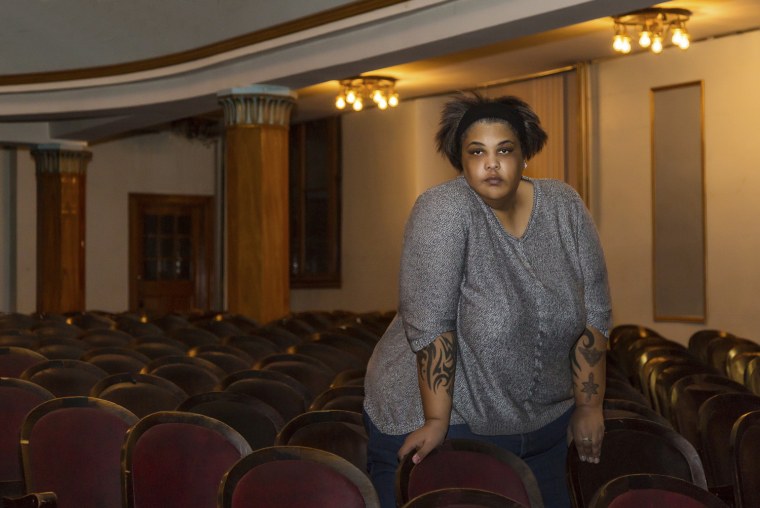 Roxane Gay is an award-winning and prolific author and essayist, most recently publishing the essay collection "Bad Feminist" (2014). She is the author of the short story collection "Ayiti" (2011), the novel "An Untamed State" (2014), and "Hunger" (forthcoming 2016). In addition to her regular contributions to Salon, her writing has appeared in McSweeney's, American Short Fiction, Virginia Quarterly Review, The Nation and The New York Times Book Review.
What do you love the most about the work you do?
I love all the people I get to meet and I love seeing that my words actually do reach readers and contribute, however modestly, to change and opening people's minds.
What is feminism to you?
Feminism is recognizing that there are stark inequalities between how women and men move through the world, inequalities that need to be addressed, urgently. Feminism is also recognizing that not all women are created equal. We have identities that factor into how we move through the world beyond gender, like race and ethnicity, class, ability, sexuality, religion, and more.
Can you pinpoint the moment when you decided to become a feminist? If you don't consider yourself a feminist, why not?
I have been a feminist in deed for most of my life. I began to claim the feminist label in my early 30s when I finally understood that to be called a feminist was not a bad thing.
What is the best way we can all be "feminists"?
We can acknowledge the necessity of feminism, its historical importance, and its flaws. We can make the fight for social justice a part of our lives in whatever ways we can.
Who are your "sheroes"?
My mom, certainly, is at the top of that list.
Favorite feminist anthem?
Even though it's a new song, I'm loving Beyoncé's "Formation" as an anthem.
Favorite feminist artist? (authors, singers, dancers, actors)
I don't know if these folks identify as feminist but I love Toni Morrison, Zadie Smith, Misty Copeland, Viola Davis, Beyoncé, Rihanna, and many more.