Throughout the month of March, NBCBLK, NBCLatino, and NBC Asian America have partnered with the Ms. Foundation for Women to spotlight women of color who, through their actions and words, lead the way toward a more equal world.

Teresa Younger, 46 (Stamford, CT) — President & CEO of The Ms. Foundation for Women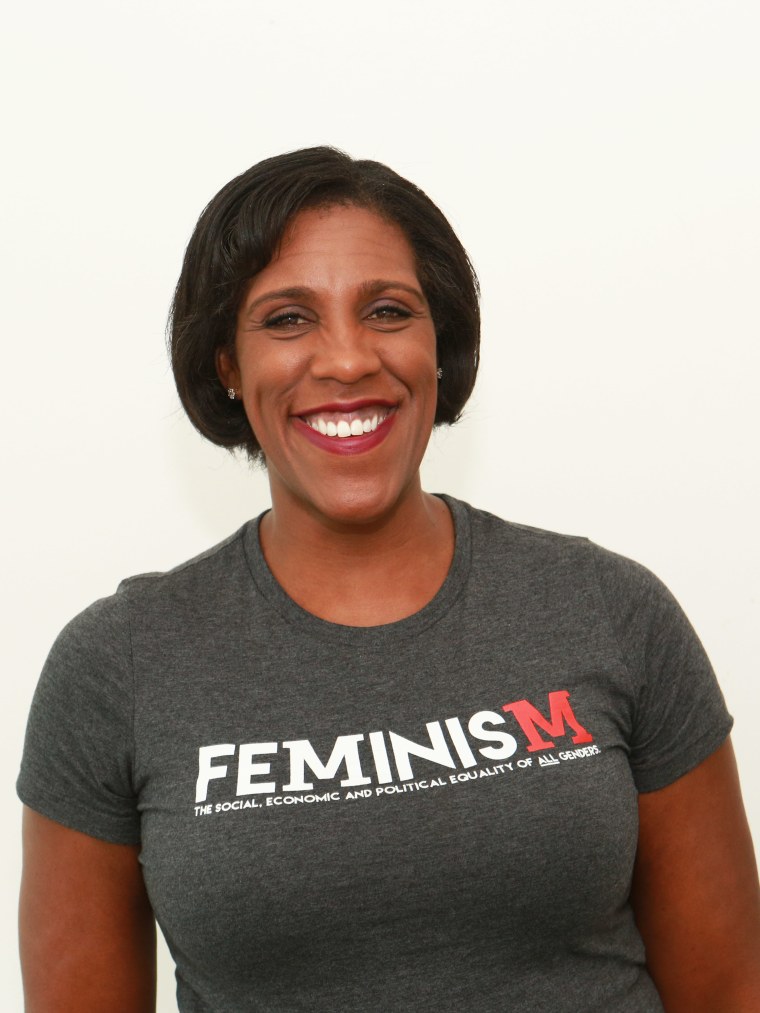 What do you love the most about the work you do?
I have dedicated my life to advocating for the rights of women and girls, and speaking truth to the issues that affect their lives. Each day I have the honor and privilege to do mission-driven work but to be honest at 18, I would have NEVER known this would be my dream job. For over four decades, the core mission of the Ms. Foundation has been to build the collective voice of women, in particular, low income women, women of color and migrant women. Through efforts to amplify the voices of women and our capacity-building, we work every day to strengthen and support grassroots movements around the country run by women who are working to build better lives for all women.
The fact that I wake up each day to develop better strategies to strengthen, expand and amplify women on the ground creating real change, is more gratifying than I can express. The work and mission of the Ms. Foundation allows women across the country to not only change the course of their own life, but also to help other girls and young women.
That's the work that we do each and every day. And it's vital.
What is feminism to you?
My definition of Feminism is the core belief that all individuals—men, women, and anyone who defines themselves as outside the gender binary—should have access to the social, political, and economic equality that this world presents to us.
Additionally, feminism means that we are continuously asking the question: Who is missing at the table? How do we expand the tent? How do we ensure that all women's and men's voices are being heard while being aware of our differences?
Can you pinpoint the moment when you decided to become a feminist? If you don't consider yourself a feminist, why not?
I'm a kid from North Dakota, an Air Force brat, who knew more about farming than feminism, and more about Girl Scouts than Gloria Steinem. So there may not be a particular point in time I "decided" to become a feminist and honestly I didn't actually learn about the word Feminism until I was in college but I understood the values and principles of leadership through school leadership, sports and Girl Scouts. I know that is why I have the passion to challenge the conversations around feminism and being a feminist. You never know where life will take you or what it will give you.
I'd also say that being a Girl Scout not only gave me opportunities but it also taught me the skills I needed to be successful; skills that I still use to this day. The Girl Scouts also instilled in me the importance of giving back to my community, fighting for fairness, and creating a level playing field.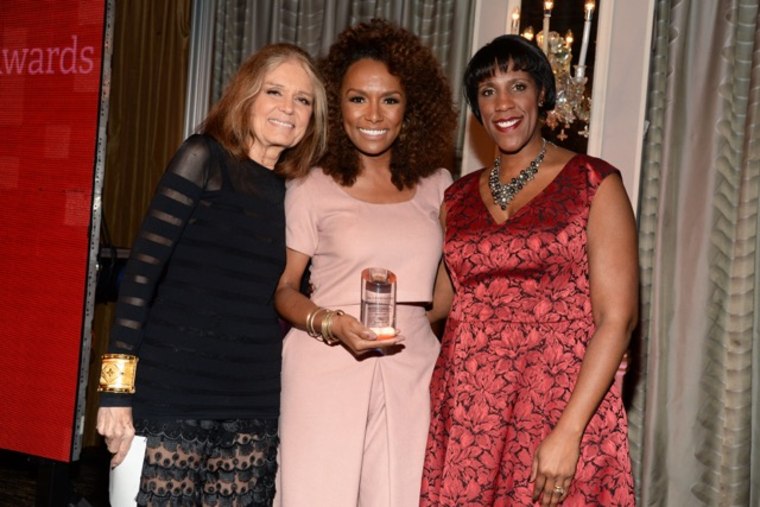 What is the best way we can all be "feminists"?
Interestingly enough, based on national polling we did last year, the majority of the public already believes in the equality of "ALL genders," whether or not they understand that, that is the definition of Feminism.
People have their own impression of what feminism is about, and what its history holds. Many people feel that the word Feminism leaves out pieces of history, neglects individual voices, and isn't inclusive enough to tell the entire story —and, honestly, it has been defined in the media by white men. At the end of the day, true Feminism is the ability for me – and anyone else -- to look in the mirror and say I don't fit that stereotype. That doesn't mean I am not a feminist.
Who are your "sheroes"?
My aunt and my grandmother were both powerful role models for me. My grandmother fought for what she felt was right. She always would ask tough questions and give voice to important issues. She taught me more by her actions than any amount of words could express. We lost my grandmother this year. But I carry her in my heart and often draw on lessons she taught me.
My aunt, Cynthia White, embodies the same strength, unconditional love and awesomeness of her mother, my grandmother. She is – and has always been – an amazing role model and one of my biggest supporters.
Favorite feminist anthem?
You Don't Own, Leslie Gore
Favorite feminist artist?
Isabel Allende