Chicago has produced some of Hip-Hop music's biggest acts: legends like Twista, Kanye West, Common, and a host of rising superstars like Chance the Rapper, Vic Mensa, and Noname Gypsy. While some of the messages in the music coming from Chicago have been positive, others have continued to perpetuate what Chicago is often known for – violence.
In October of this year, The Daily Beast dubbed Chicago America's Mass-Shooting Capital. In 2014, the FBI reported that there were more than 24,000 violent crimes in the city that housed almost 3 million people. "Chi-Town", as the city is popularly called in music and locally, often sees a spike in violent crime during its hot summers. It's those out of control crime rates that have helped the city gain another one of its nicknames - "Chiraq."
While critics believe that music is an important factor in causing violence, the inverse has been supported by numerous sources, claiming that violent environments inspire lyrical content which provides a way to cope.
The music that comes from Chicago has a hard edge to it. "If you give a kid going through micro-aggressions and poverty a microphone, it's going to be intense," claimed Christopher Massenburg, the Nasir Jones Hip-Hop Fellow at Harvard University. "The illusion of paradise is so intense that continuing to hear these violent lyrics throws people off."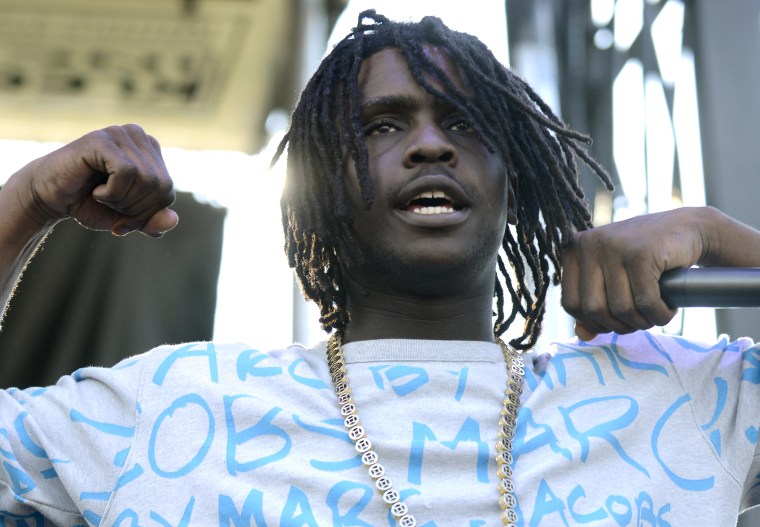 Chicago birthed an alternative genre of trap music and Southern Hip-Hop, called the Drill Scene, which mounted artists like Chief Keef, King L, and Lil Durk to fame by speaking about the violence in the South Side. With lyrics like "pistol to his face if he owe some" from Chief Keef's "I Don't Know Dem", he reaches a generation with violent lyrics referencing the immediate turn to gunplay in the face of conflict.
The awareness of drug and alcohol use is apparent in songs like Twista's "Smoke with You" where he raps "Henny all the time, f*** that, I really want some fun / 'cause this cannabis scandalous, it's romantic, it's Romeo / Look at my 4-forty-O, see how much we much dro we blow."
Malcolm London, the co-chair of the BYP100 Chicago Chapter, talked about crime and its association with Chief Keef. "Living in Chicago, I remember during the summer when Chief Keef got famous, the city blamed the violence on this 16-year-old."
This life of pain is being glorified in Chicago and emulated because "our youth… they emulate their favorite artists because Hip-Hop artists are leaders," said Rob Johnson, co-founder of the Oakland-based organization Beats, Rhymes, and Life, one of the first Hip-Hop therapy programs in the world. The organization was created on the foundation of lowering the stigma around black and brown youth seeking therapeutic services. Both Johnson and his co-founder Tomas Alvarez believed that in order to do so, they need to build a curricular experience that was both healing and educational, and in the Black community, that came in the form of Hip-Hop.
We use words as weapons to attack out enemies, and once we give up on believing that our words are living things, we give up on Hip-Hop. - Rhymefest
A recent study on millennials completed by the Black Youth Project stated that the highest leading cause of death among Blacks in 2007 was homicide, and in 2013, 24.4 percent of Blacks either carried or knew someone who carried a gun in the past month. When asked about their experiences with the police, 54.4 percent of Blacks in 2009 stated that either they or someone they knew had experienced harassment or violence at the hands of the police. When looking at violence in Chicago, Malcolm London says "It's always been here. Violence isn't new."
RELATED: Black Youth Project Releases Decade Long Report on Millennials
Evidently, the violence in Chicago influences the music because lyrically, the music coming from Chi-town is a product of what has already been experienced. "[The artists] are only reflecting the conditions that they are dealing with in their own communities, in their lives, and a lot of times, our youth gravitate to that because they experience the same conditions," said Johnson. "It's natural that they're going to follow who's speaking to the plight of their condition, but we can't target the artist as the ones perpetuating violence because they're only talking about what they see in society."
As a result of rhyming through perspective, Rob Johnson looks to alternative reasons outside of music to explain the violence. "We need to be talking about the people who've brought drugs into the community, the people who have brought guns into the community, the people that are responsible for the conditions that we grow up in."
RELATED: Why I Refuse to Raise My Son in Chicago
While some leaders in hip-hop are perpetuating the violence witnessed in their communities, some are trying to bring light to the issues that exist. In Kanye West's song with JAY Z, "Murder for Excellence" from their collaboration album Watch the Throne, he brings up Chicago's prominent position in mass crime:
"And I'm from the murder capital,where they murder for capitalHeard about at least 3 killings this afternoonLookin' at the news like damn I was just with him after school,No shop class but half the school got a tool,And I could die any day type attitudePlus his little brother got shot reppin' his avenueIt's time for us to stop and re-define black power41 souls murdered in 50 hours"
Johnson said that leaders and pioneers in Hip-Hop understand their influence, which was evident in the aforementioned song, which is why they bring knowledge and anecdotes into their songs, creating organizations and content that foster the youth and cultivate the minds into teaching Hip-Hop in a fashion that exposes violence in the negative light that it should.
Rhymefest, co-writer for Grammy award-wining song "Jesus Walks" and Creative Director for Donda's House, told NBCBLK that Hip-hop is not a reason for violence, because "it is a mechanism, so it can't allow or not allow anything, but I believe [violence] comes from people exploiting hip-hop and its culture."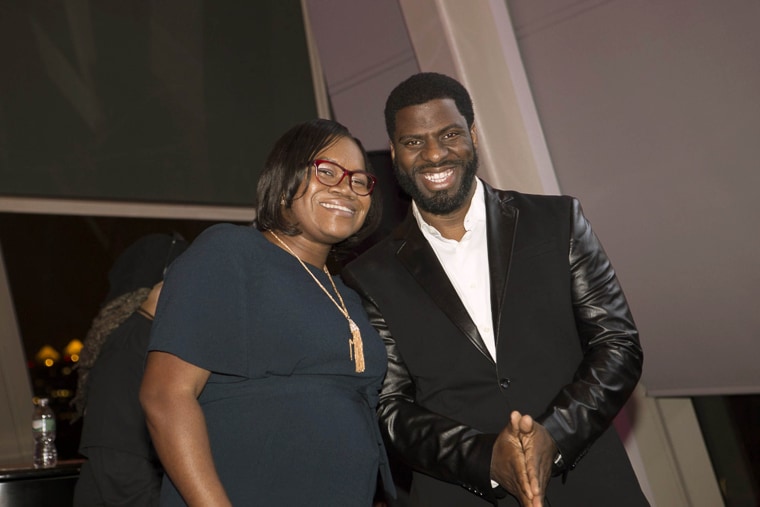 Donda's House is a non-profit organization in Chicago that was created from the principles of mentorship of Dr. Donda West, Kanye West's mother. It is designed to breed future problem solvers by exposing them to programs and lessons that are connected to creativity and music. Donda's House hosts a program a program called "Got Bars" which bridges the gap between mainstream and grassroots rap, by allowing artists like Big Sean and BIG K.R.I.T to teach classes and talk about their experiences in the music industry to students.
Rhymefest recalled the time that Big Sean came to teach at their program. "One of our students asked Big Sean 'Hey, do you believe that your music helps to promote the prison-industrial complex?' It allowed for discussion and conversation, and we believe that Big Sean, when he left the program, changed a lot of songs on his album based on the interactions with the youth in Chicago" he said, alluding to the track "One Man Can Change the World."
Rhymefest, born Che Smith, understands the importance of lyrics when especially during the age where youth are attracted to songs about smoking marijuana, drinking copious amounts of alcohol, and joining gangs. "We should never give up our words because we use words as tools to build. We use words as weapons to attack out enemies, and once we give up on believing that our words are living things, we give up on Hip-Hop."
Hip-Hop, while being used as an outlet for expression and catharsis, is also being used a tool for social change.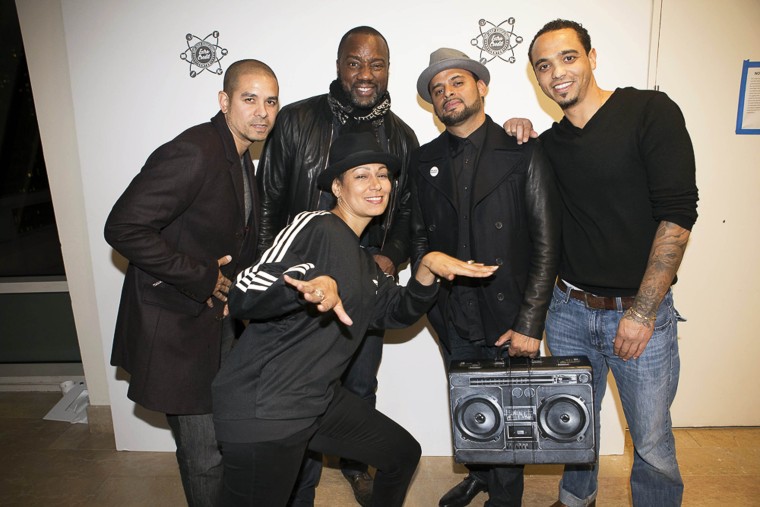 "We are teaching in the classroom, we are teaching in prison camps, and summer camps. We are creating leadership that is now going to replace the Baby Boomers, so we are already doing the work," said Martha Diaz, the founder, director, and curator of the Hip-Hop Education Center, a community initiative designed to prove that Hip-Hop culture can be an interdisciplinary academic subject that sustains the personal, creative, and academic development of the youth.
As music from the Drill scene has begun to taper off in the past couple of years, music from the alternative Hip-Hop scene in Chicago has begun to materialize from emerging artists like Chance the Rapper, Vic Mensa, and Mick Jenkins, artists who are using violence from their hometown to fuel change and hope for the next generation. While his early songs placed an emphasis on drug culture, Chance the Rapper is using his music and influence for good now. He's making songs like "Family Matters", a rendition of Kanye West's "Family Business," basking in the true meaning of family, hosting Open Mike events, and curating free concerts for Chicago teens - anything to get the youth off the street.
RELATED: Chicago Entertainers Leave the Stage for Young Creatives at 'Open Mike'
Vic Mensa's using fashion to make political statements about police brutality. Mick Jenkins' past albums and mixtapes have made existential marks to look past the misconceptions of media and to understand truth. From a Genius.com comment, the album is synonymous to saying, "Learn more things, gain more knowledge, and seek more truth" which are three things that rappers are rarely stating so succinctly.
We can't target the artist as the ones perpetuating violence because they're only talking about what they see in society. - Rob Johnson
In 2013, the Chicago Tribune reported that 51 percent of all children lived in single-parent households. Of that percentage, 74 percent of those were African-American children. With regards to poverty, approximately 40 percent of female-headed households exist in poverty. Rhymefest's solution is that "…we have to put the family back together. If you look at the black family, we need more black families of means to become foster parents and mentors. Violence isn't just happening because kids drop out of an alien ship, they've been deprived of something and usually it's family and resources."
The artists of "Chiraq" deliver lyrical content that leaves space for discourse surrounding violence and political messages which affirms Massenburg's claim that "music is either eye-opening or affirming."