Five police officers in Memphis, Tennessee, who were accused of violating department policies in a traffic stop that led to the death of Tyre Nichols were "directly responsible" for his "physical abuse," the city's police chief said Wednesday night.
In a video statement, Memphis Police Chief C.J. Davis said other officers remained under investigation in connection with alleged policy violations during the Jan. 7 stop.
"Some infractions are less egregious than others," she said.
The five officers terminated last week "were found to be directly responsible for the physical abuse of Mr. Nichols," Davis said.
Davis called the incident "heinous, reckless and inhumane" — conduct she said people can see for themselves when body camera video of the stop is released in the coming days.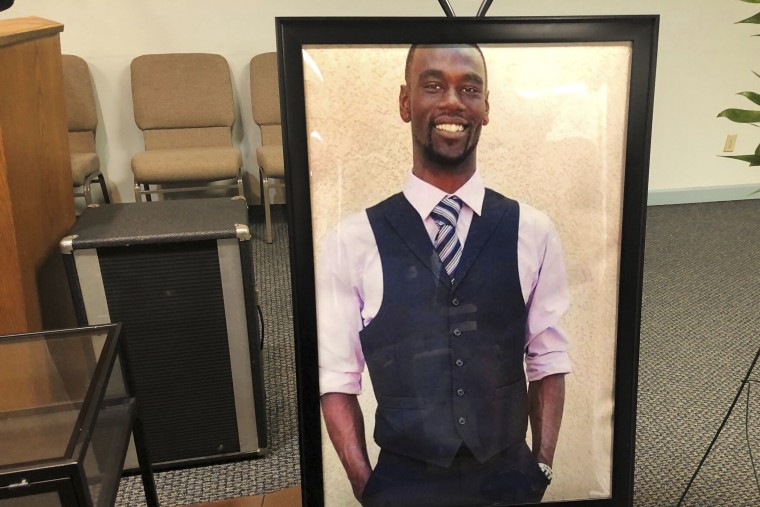 "I expect you to feel what the Nichols family feels," she said. "I expect you to feel outrage in the disregard of basic human rights, as our police officers have taken an oath to do the opposite of what transpired on the video."
Davis asked people to protest peacefully and said authorities would review the department's specialized units to ensure officers follow department policies during encounters.
Lawyers for Nichols' family have said that some of the officers involved in the stop were in unmarked cars and part of the department's organized crime unit.
More coverage of the death of Tyre Nichols
The five officers were fired last week after an administrative review found they allegedly violated use of excessive force and duty to render aid policies, among others.
Previous efforts to reach the officers have been unsuccessful. Efforts Wednesday night were also unsuccessful.
Lt. Essica Cage-Rosario, the president of Memphis' police union, did not respond to a request for comment Wednesday night. She has previously declined to comment on the officers' alleged conduct or their firing.
"The citizens of Memphis, and more importantly, the family of Mr. Nichols deserve to know the complete account of the events leading up to his death and what may have contributed to it," she said in a statement last week.
Two Memphis Fire Department personnel described as being involved in Nichols' "initial patient care" were "relieved of duty" amid an internal investigation into his death, a department spokesperson said Monday. 
Authorities have provided few details about the stop that led to Nichols' death. In an initial statement, the police department said he was pulled over for reckless driving and a confrontation followed when he tried to run away from police.
Nichols, 29, complained of having shortness of breath and was hospitalized in critical condition. He died three days later. 
The Shelby County medical examiner's office has not released an official cause of death. A forensic pathologist hired by Nichols' family found he "suffered extensive bleeding caused by a severe beating," a lawyer for his family said Tuesday.
After reviewing video of the stop, the family's lawyers compared his treatment to Rodney King, saying he was the victim of an "unadulterated, unabashed, nonstop beating."
The case is also being reviewed by the Tennessee Bureau of Investigation and the Department of Justice, which announced last week that it had opened a civil rights inquiry.