An iconic fashion show has hit the road again.
Jaw dropping, elegant ensembles that once graced catwalks across the country are now traveling on a 9-city tour on the Inspiring Beauty: 50 Years of Ebony Fashion Fair exhibit. Now parked at The George Washington University Museum and Textile Museum in Washington, DC., more than 100 items from the acclaimed exposition are on display.
Beginning as a section of Ebony Magazine, the Ebony Fashion Fair Shows began in 1958 under the leadership of founder Eunice Walker Johnson, co-founder of Johnson Publishing Company. It was a significant enterprise, given the contentious racial climate of that era, with many Blacks facing discrimination and being left out of mainstream fashion. Fashion Fair was one of the first fashion shows to introduce Black models to the catwalk.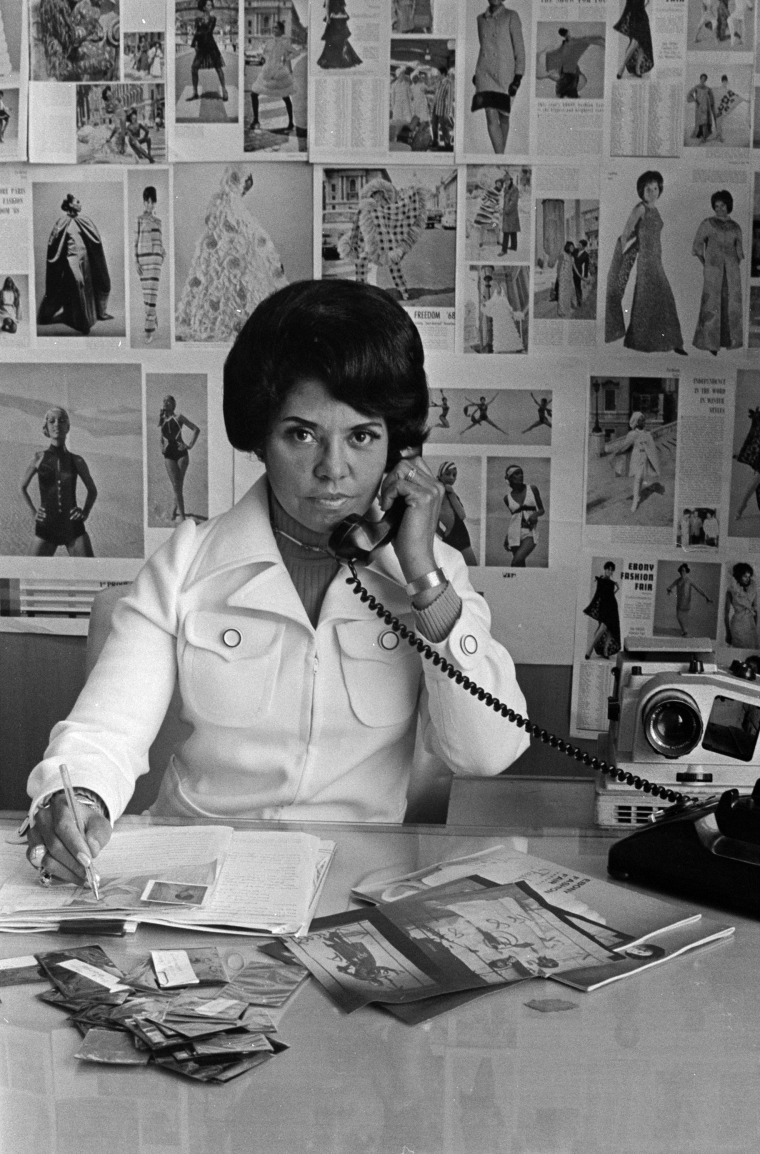 Showcasing couture of famous designers from around the world such as Alexander McQueen, Yves Saint Lauren, Christian Dior, and Chloe, Johnson brought the latest trends to black communities via the magazine. Breaking barriers within the fashion industry, Johnson also wanted to give other Blacks a seat at the table by hiring them for her shows.
"Designers, photographers, editors, hairstylists, musicians and makeup artists. When you went backstage at a Fashion Fair show everyone employed was Black," said museum curator Camille Anne Brewer. "She paid her people. People had jobs."
Related: Fashion Week: How Claire Sulmers Went From Harvard to Haute Couture Fashionista
As it gained national attention and increased in popularity, shows sold out months in advance. Shayla Simpson, former model and Fashion Fair show commentator traveled with the show for 16 years. As Johnson's right hand woman, Simpson would negotiate the prices of outfits with the designers on a limitless budget. She calls the 1980's "the golden years" of Ebony Fashion Fair.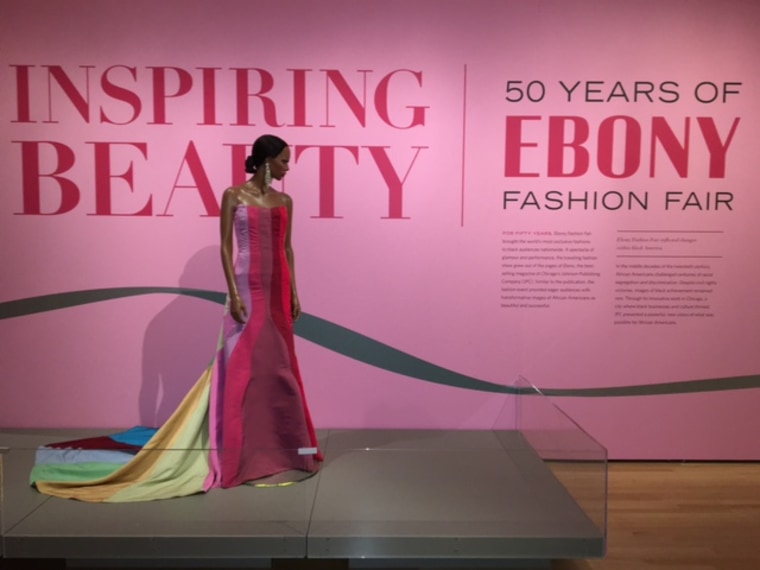 "The show reached its pinnacle where we were doing about 188 shows a year in a 9-month period and the other time we were off to Europe to buy the clothes. It was a grueling schedule," Simpson said. "I asked him, 'Mr. Johnson, what is my budget?' He stopped me and said, 'Have I ever told you there was a limit? Your job is to go out and find the best fashions in the world.' He said, 'Use your judgment, bring them back to me, and we'll exhibit them.'''
John Johnson, husband and co-founder of Johnson Publishing Company funded the shows, with proceeds from ticket sales going to Ebony and Jet magazine subscriptions and to charity. Having a different sponsor in every city, the show raised money for nonprofit organizations such as the United Negro College Fund, Reading Is Fundamental, and National Council of Negro Women. During its 51-year run, Fashion Fair raised close to $55 million in funds for charity.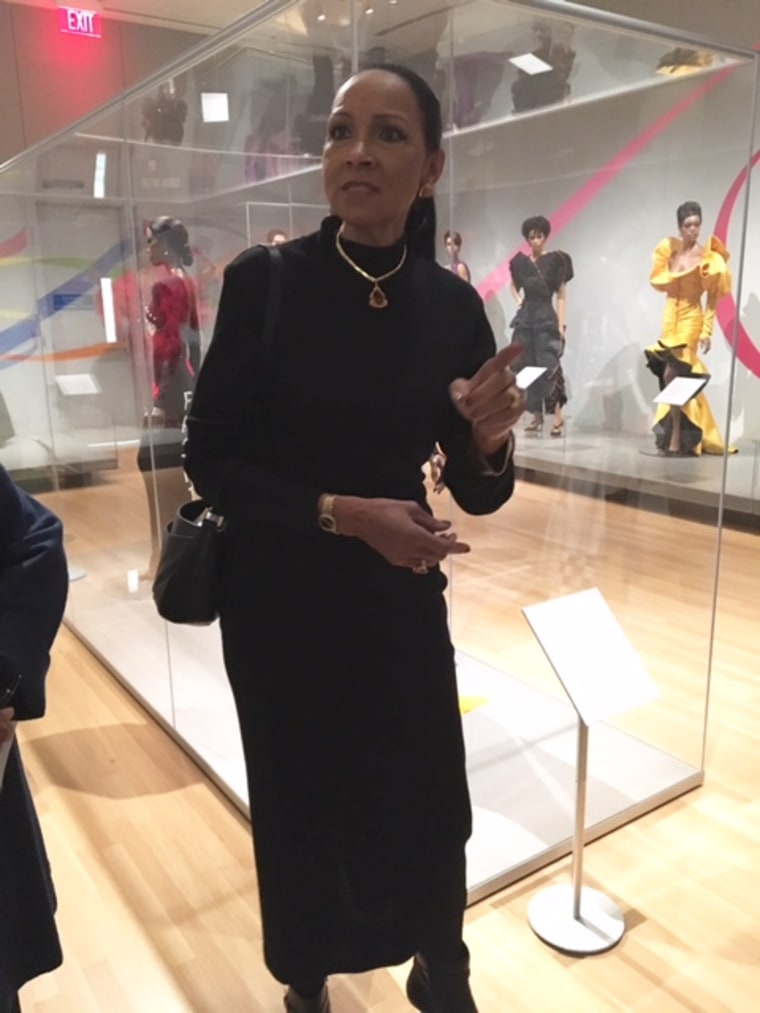 "We touched so many lives, it wasn't just about the models being on stage and selling beautiful fashions across the country and entertaining people. It was for a charity," Simpson said. "Thousands of young people went to college because of Ebony Fashion Fair."
The extravaganza was a hit, influencing prominent designers with its style of live entertainment. "One of them said they never even had music at their shows until they saw an Ebony Fashion Fair Show because we had live entertainment," Simpson said.
Having difficulty finding makeup shades that matched the models skin tones, Johnson created Fashion Fair Cosmetics in 1973, the first and one of the largest Black cosmetics lines.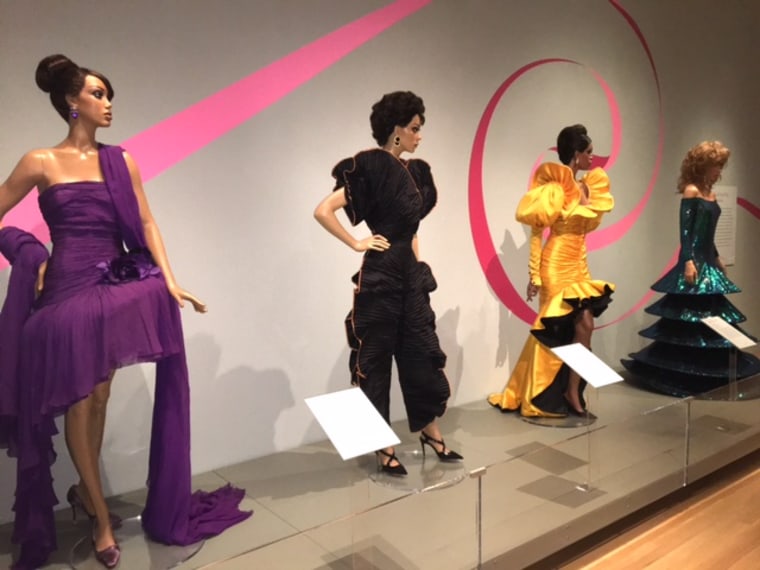 "It was the place to go when I was in high school in the 1970's. You bought your makeup at the Fashion Fair counter because no one else had colors to match your skin tone," Brewer said. "It wasn't just African American women it was Asian women and women from the Middle East. CoverGirl did not work, it was too pink. They had more yellow and orange undertones."
Related: Khoudia Diop: The Model Redefining Beauty Standards
Raising money for black organizations added risks to the discrimination already taking place because of Jim Crow laws. Fearing the possibility of violence and having no security escorts, the bus driver carried a pistol and riffle for protection, especially in southern towns. Pamela Fernandez, a former model, and frequent singer at the fashion show for 11 years recalls when models were threatened and run out of town.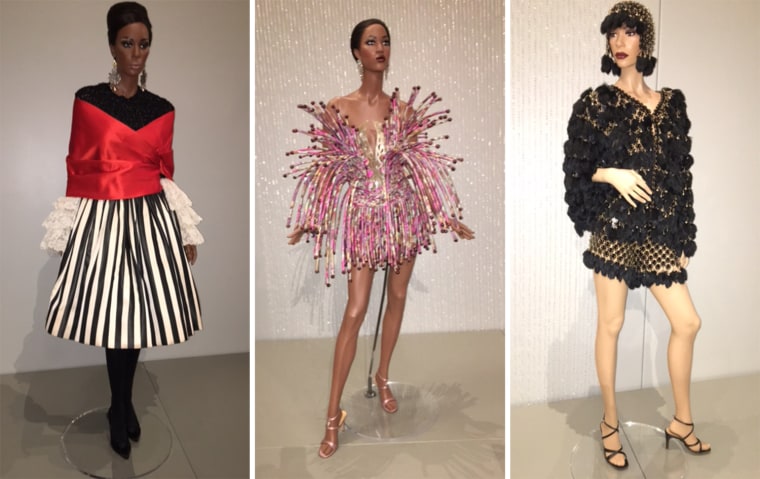 "Even as early as '86 and '87 in Louisville, Kentucky we got a bomb threat," Fernandez said. "We were told, "Those bitches better not show up to the show because there's a bomb there."
The show made its final debut on the runway in 2009, ending the annual tour due to the economic crisis. "As other fashion houses began including Black models and plus size models, Fashion Fair wasn't including that unique experience," Brewer said. Mrs. Johnson passed away in 2010 and with Ebony and Jet Magazine no longer under the family publishing company it is unlikely the iconic fashion tour will start again.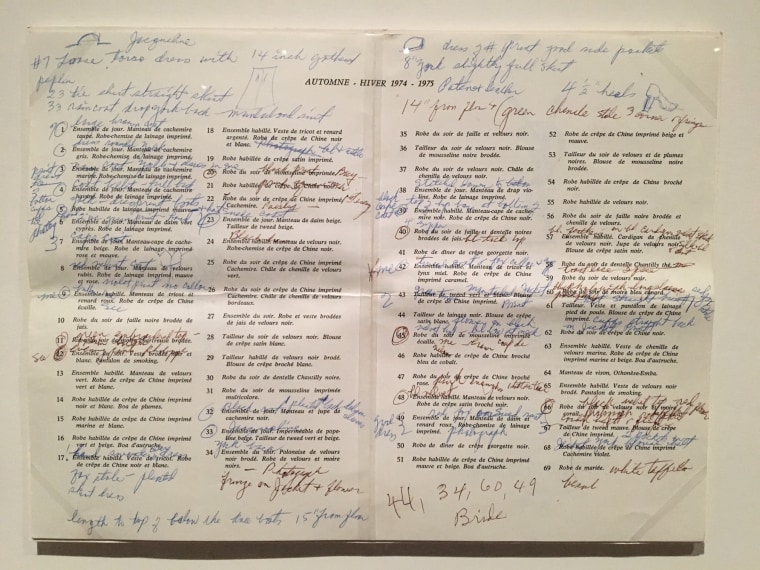 The fete left a lasting impact on the world of fashion, with styles that are trendsetters today and opened doors for black models and designers to come. The legacy continues as art and reflecting on Johnson's love for art, Simpson says Johnson treated fashion like her art collection.
"She collected art and was a patron of art. She saw fashion as art. So this was an exhibit of art that she took on the road."