Black women from across the nation are traveling to Oklahoma City this week to stand in solidarity with the 13 black women who former police officer Daniel Holtzclaw was charged with sexually assaulting.
Holtzclaw is scheduled to be sentenced Thursday in Oklahoma City. He was found guilty of 18 of the 36 charges he faced related to the sex crimes he committed, some while he was on duty.
Activists representing the Brooklyn-based Black Women's Blueprint, the African American Policy Forum and Black Lives Matter New York City will be in Oklahoma City to bring national attention to this case and to the police violence that black women face across the country.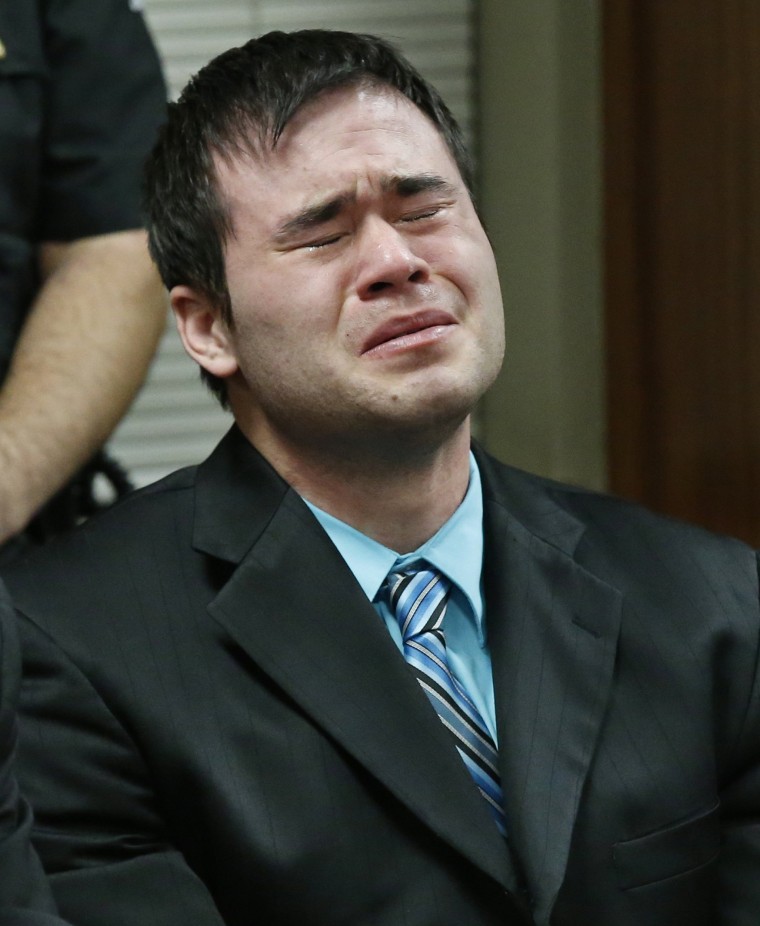 In an era of national focus on police brutality committed against black men, they want the police violence that women face to gain attention and justice.
Barbara Arnwine, founder and president of the Transformative Justice Coalition, was in Oklahoma City in December when the Holtzclaw case concluded. While local activists including OKC Artists for Justice supported the survivors there was not a lot of national support for them, she said.
"It was telling that virtually no national leaders had been there," said Arnwine who will return to Oklahoma City for Holtzclaw's sentencing. "People cried about the absence of national leaders. They felt very, very abandoned and ignored."
The national media also failed to cover this case and that silence sent a message to black women, Arnwine said.
"They absolutely disregarded this story," she said. "It says that black women's lives don't matter."
In the absence of media coverage activists worked to keep people informed about the Holtzclaw case by holding informational webinars. They also engaged in digital activism and advocated for justice for the 13 survivors on social media using the hashtags #SayHerName, #BlackWomenMatter, #Visible4Justice, #StandWithHer and #OKC13.
The absence of national media coverage, Arnwine said, also left women uninformed of their potential vulnerability while interacting with authorities.
"We forget about the violence and victimization of black women's bodies on plantations, slave ships, working in people's houses, in the workforce and in the home"
"It says the public doesn't become educated on this kind of brutalization by police and it says that black women are more vulnerable because they don't know about it," she said. "Women don't even realize there is this epidemic of police sexual misconduct. They don't realize what they're up against."
"America's history of lynching black men causes people to think about the brutality they face at the hands of authorities but black women also experience police abuse and that can't be overlooked," said Monica Dennis, regional coordinator for Black Lives Matter New York City.
"We forget about the violence and victimization of black women's bodies on plantations, slave ships, working in people's houses, in the workforce and in the home," Dennis said. "Our work focuses on all of that."
Dennis said the police abuse that black women face must be recognized because, "When black women and girls are subject to state-sanctioned violence it has a ripple effect because so many people are in relation to us and are depended upon us."
Activists traveling to Oklahoma City will work with local activists and leaders to establish frameworks to prevent police brutality and support the survivors' healing.
OKC Artists for Justice held a community forum Wednesday evening in Oklahoma City to update the community on the case before Holtzclaw's sentencing and to inform people of ways that they can become active in combating police violence against black women.
Those traveling to Oklahoma City also said law enforcement, civil rights and women's rights organizations must also take a role in combating the victimization of black women by police.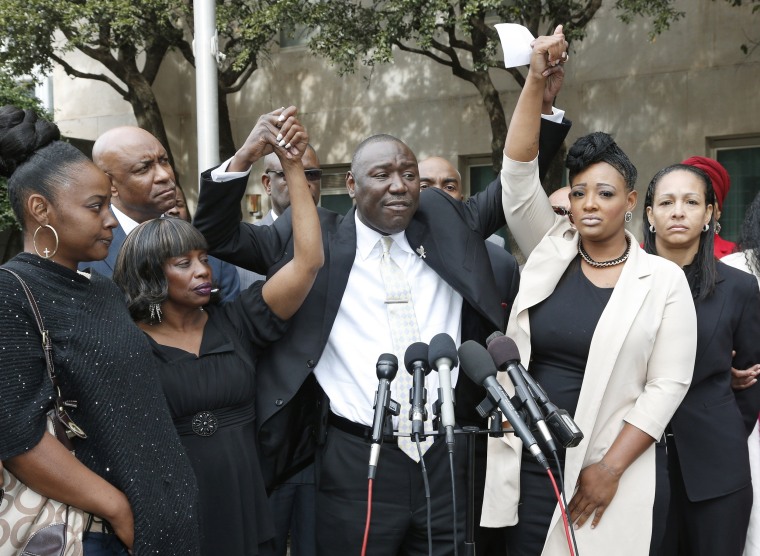 "We've got to take this seriously. This is reform that is doable," Arnwine said noting that having perpetrators face consequences is a key component in eliminating sexual misconduct committed by police. "If we unite and really prioritize we can make a difference."
Black Lives Matters chapters across the nation are examining city and state laws that affect how black women interact with the criminal justice system and police, Dennis said. The Black Lives Matter chapter in New York City will also launch the Every Black Girl initiative which will explore the the school-to-prison pipeline for black girls.
The African American Policy Forum also works to combat police violence against black women and girls. Their May 2015 report, Say Her Name: Resisting Police Brutality Against Black Women, detailed the various ways that black women face police violence and suggested policy changes to protect black women.