Angela Bassett, Mel Brooks and Carol Littleton will receive honorary Oscars at this year's Governors Awards, announced by the Academy of Motion Picture Arts and Sciences.
The Honorary Award is "to honor extraordinary distinction in lifetime achievement, exceptional contributions to the state of motion picture arts and sciences, or outstanding service to the Academy."
The Sundance Institute's Michelle Satter will receive the Jean Hersholt Humanitarian Awards. The four statuettes will be presented at the 14th annual ceremony on Nov. 18 in Los Angeles.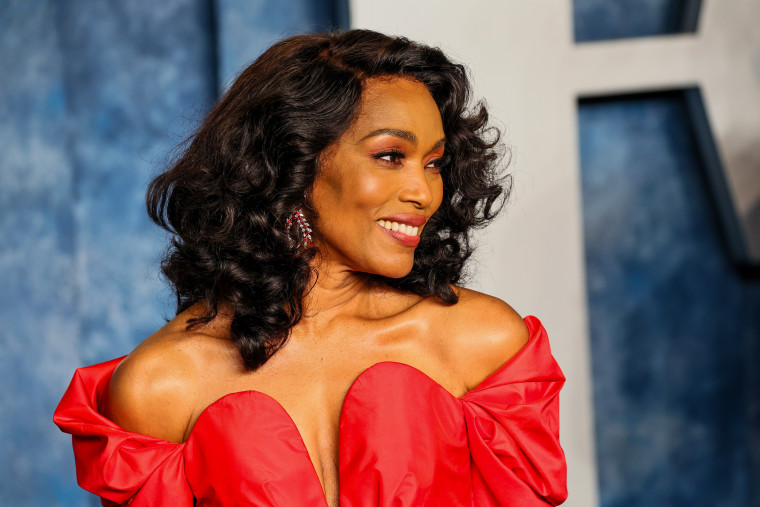 "Across her decades-long career, Angela Bassett has continued to deliver transcendent performances that set new standards in acting," said Academy President Janet Yang. "Mel Brooks lights up our hearts with his humor, and his legacy has made a lasting impact on every facet of entertainment. Carol Littleton's career in film editing serves as a model for those who come after her. A pillar of the independent film community, Michelle Satter has played a vital role in the careers of countless filmmakers around the world."
Veteran actor Bassett has been a beloved figure in Hollywood for over 40 years in film and television. She received her first Oscar nomination for best actress for her stunning portrayal of Tina Turner in "What's Love Got to Do With It?" (1993). She recently spoke with Variety reflecting on the movie that celebrated its 30-year anniversary.
Most recently, for her ferocious turn as Queen Ramonda in "Black Panther: Wakanda Forever" (2022), she picked up her second nomination for supporting actress, making history as the first actor from a Marvel Studios film and the first woman from a superhero movie, to receive acting recognition. However, some followers online shared their dismay when she did not win the award.
Many of her notable film credits have been tied to ones that have been historical within the Academy's history, such as "Boyz N the Hood" (1991), for which John Singleton became the first Black filmmaker, and youngest person ever, nominated for best director, and "Black Panther," the first superhero movie nominated for best picture. Additional career highlights include "Malcolm X" (1992), "How Stella Got Her Groove Back" (1998), "Mission: Impossible — Fallout" (2018) and "Soul" (2020).
A seven-time Emmy nominated performer, her work on television has been extensive with revered turns in "The Jacksons: An American Dream," "The Rosa Parks Story" and "American Horror Story." She has two submissions in this year's race: lead drama actress for Fox's "9-1-1" and narrator for the documentary "Good Night Oppy."
Legendary director, producer, writer, songwriter and actor Mel Brooks began his career writing comedy routines for Sid Caesar's television shows and co-creating the classic series "Get Smart." His comedic brilliance is one of the rare moments of significant recognition within the Academy's history, showcased by his hilarious directorial and screenwriting debut feature "The Producers" (1967) with Gene Wilder, which won him the Oscar for best original screenplay (beating cinephile darlings "2001: A Space Odyssey" and "Faces"). It was later adapted into the hit Broadway musical, which set the record for the most Tony wins with 12, three of which went to Brooks. Other career highlights in Hollywood have his 1974 double-hits of "Blazing Saddles" and "Young Frankenstein," which earned him two noms for original song and adapted screenplay.
Brooks, 96, is currently only one of 18 people to achieve EGOT status (earning competitive wins from Emmy, Grammy, Oscar and Tony Awards). This year, he's also in the Emmy discussion as a producer and narrator of his long-awaited sequel "History of the World, Part II."
Littleton's career as a film editor has spanned nearly five decades. She earned her sole Oscar nom for best film editing for Steven Spielberg's sci-fi classic "E.T. the Extra-Terrestrial" (1982); her other notable credits include "The Big Chill" (1983), "Places in the Heart" (1984) and "The Manchurian Candidate" (2004). She has served as one of the Academy's Board of Governors for the Film Editors Branch and president and vice president of the Motion Picture Editors Guild. She also serves on the Board of Directors of American Cinema Editors.
The Jean Hersholt Humanitarian Award, also an Oscar statuette, is given "to an individual in the motion picture arts and sciences whose humanitarian efforts have brought credit to the industry."
Satter is the founding senior director of the Sundance Institute's Artist Programs, which focuses on the cultural impact of supporting independent storytellers. For more than 40 years, she has discovered and fostered the careers of hundreds of notable and award-winning filmmakers within the nonprofit, many from underrepresented communities. Satter has also led the Sundance Institute's international initiatives in Asia, Europe, India, Latin America and the Middle East, in addition to being a founder and overseeing Sundance Collab, a global digital storytelling community and learning platform.
Last year's Governors Awards ceremony honored Michael J. Fox with the Jean Hersholt Humanitarian Award, with honorary Oscars going to Euzhan Palcy, Diane Warren and Peter Weir.
The 96th Oscars will be held on March 10, 2024.