After serving six years at New York's notorious Rikers Island jail and the Wyoming Correctional Facility for robbery, Glenn Martin reentered society in 2000 with an associate degree.
Martin's education was covered by state funds, but prisoners after him lost that opportunity when President Bill Clinton signed a 1994 omnibus crime bill that revoked inmates' access to federal grants, a move that triggered a ripple effect across the country.
"The degree was valuable to me to get a job after I got out and [I could] celebrate my moral compass," Martin told NBC News. "I started to think differently about the word and myself in it."
Martin, who is now a criminal justice reform advocate, witnessed the unveiling of a three-year pilot program on Friday that will make some federal and state prisoners eligible to get federal aid in the form of Pell Grants.
Eligible inmates will be able to pursue an associate's or bachelor's degree while incarcerated, a move that Martin requested last year through the 'Education from the Inside Out Coalition,' nonprofit he co-founded.
"Is it a step in the right direction and I hope it is a prelude to the full reinstatement of Pell Grant eligibility by congress," he said. "This would help congress better understand the impact of full reinstatement."
According to the Education Department, the intent of the experiment, dubbed the Second Chance Pell Pilot, is to examine whether restoring access to Pell Grants for prisoners reduces recidivism rates and leads to jobs.
Courses will be taught by a select number of colleges as soon as fall 2016. Colleges that are interested must apply by Sept. 1 to participate during the 2016-17 academic year.
"Giving people who have made mistakes in their lives a chance to get back on track and become contributing members of society is fundamental to who we are—it can also be a cost-saver for taxpayers," Education Secretary Arne Duncan said in a statement Friday.
Prison reform advocates lauded the federal experiment and called it a step in the right direction.
"We are advocates for the access of higher education for everyone," said Bianca van Heydoorn, director of Education Initiatives at John Jay College of Criminal Justice's Prison Reentry Institute in New York. "This step would help people to rebuild their lives, have them more likely to be employed and get the American dream."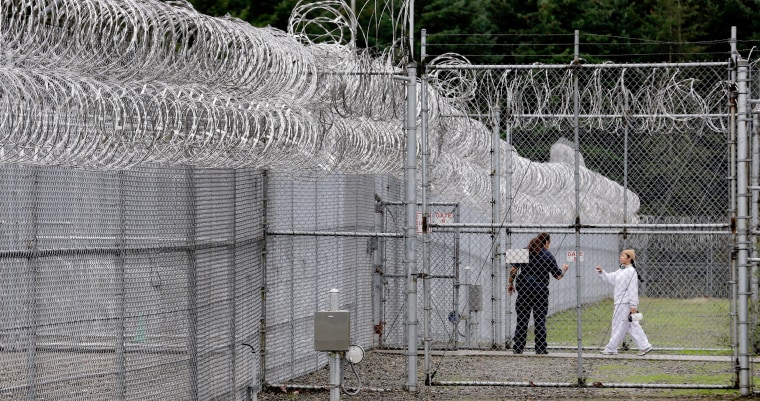 According to a 2013 Department of Justice funded study from RAND Corp., inmates who participated in correctional education programs were 43 percent less likely to return to prison. And inmates were also 13 percent more likely to have a job after finishing their sentence.
The John Jay program, which started five years ago, offers liberal arts courses at the Otisville Correctional Facility in New York. It relies on private funds for operation. van Haydoorn said 21 former inmates who were recently released and graduated from the program, are now in college or doing internships. This Fall, a new set of 32 inmates will join the reentry institute and pursue a postgraduate degree, she said.
RELATED: Ending the Sexual Abuse to Prison Pipeline For Black and Brown Girls
The federal pilot plan comes on the heels of a bipartisan consensus in congress, with the desire to tackle criminal justice reform. But the Pell Pilot has already gotten some pushback from Republicans, who claim that the administration has overreached its authority.
Rep. Chris Collins, R-New York, introduced the "Kids Before Cons Act" on Thursday to block the administration's pilot plan. And Rep. John Kline, R-Minnesota, chair of the House Committee on Education and the Workforce, said in a statement, "If the administration wants to see meaningful change take place, it must stop governing through executive fiat and start working with the people's elected representatives in Congress.
"Giving people who have made mistakes in their lives a chance to get back on track and become contributing members of society is fundamental to who we are—it can also be a cost-saver for taxpayers."—Secretary Arne Duncan
Bart Gordon, a former Democratic congressman from Tennessee who championed the 1994 bill to end Pell Grants for prisoners, told NBC News that providing college education for inmates is a "good step, but Pell Grants is not the right way to do so."
During his time in congress, Gordon recalled that for-profit schools were taking advantage of the funds they were getting. "I suspect that if the program is closely supervised, it could probably be successful," said Gordon.
Martin, who is leading a campaign for New York to restore its program, hopes Obama's administrative action will encourage Gov. Andrew Cuomo to reintroduce a similar plan he proposed last year. The Democratic governor was forced to abandon the plan amid opposition from state GOP lawmakers.
"He should take a swing," Martin said.