Rep. Donna Edwards (D-Md.) had a pointed directive to her party as she conceded losing to Rep. Chris Van Hollen by more than 100,000 votes.
"I have another message for my beloved Democratic Party. You cannot celebrate inclusion and diversity — you cannot show up in churches before election day. You cannot sing the first and last verse of 'Lift Every Voice and Sing.' You cannot join hands and walk across the Edmund Pettus Bridge and call that post-racial and inclusion," Edwards told a crowd of supporters last night.
Edwards was competing to be just the second African American woman in the U.S. Senate in 227 years. She added that Maryland was on the verge of "an all-male delegation in a so-called progressive state" and is expected to be back on Capitol Hill today.
It was a mixed night for Black politics featuring the usual results when overwhelmingly African American electorates were the majority decision makers at the ballot box.
In Maryland's 8th congressional district, the youngest candidate in the race and the only African American, former Obama Administration official Will Jawando, 33, came in fifth place at 4 percent as State Rep. Jamie Raskin came out on top.
RELATED: The 9 African-American Candidates to Watch on April 26
Another one of the night's youngest African American candidates, Black Lives Matter activist DeRay Mckesson, 30, came in 6th place with just 2 percent of the vote in Baltimore's Mayoral race. Baltimore State Senator Catherine Pugh defeated former Baltimore Mayor Sheila Dixon by fewer than 4,000 votes in a field of 13 Democrats.
With the departure of Mayor Stephanie Rawlings Blake in the wake of the events around the April 2015 police related death of Freddie Gray, the new Mayor will have some challenges. In May 2015, Baltimore State's Attorney Marilyn Mosby sought prosecutions of Baltimore Police Officers in the Gray case.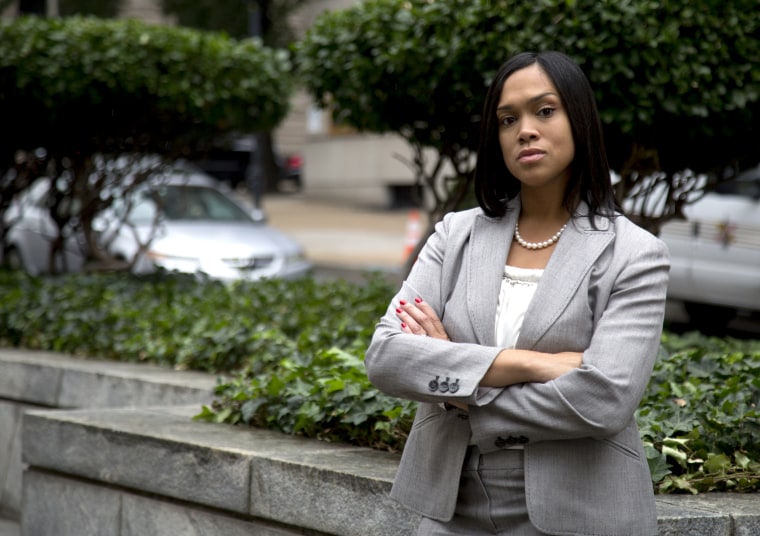 It wasn't necessarily a good day for rookies or veterans.
In Pennsylvania's 2nd congressional district Rep. Chaka Fattah (D-Pa.) who was indicted last July, was the first Congressional Black Caucus member to lose in a primary since Rep. Carolyn Kilpatrick lost to former Rep. Hansen Clarke in 2010 and former Rep. Laura Richardson lost in a primary after a redistricting change in 2012. Fattah was also the first incumbent to lose in a primary in this election cycle.
In another of the night's surprises, Maryland's 4th congressional district Democratic primary, former Maryland Lt. Gov. Anthony Brown, who famously and unexpectedly lost to Gov. Larry Hogan, pulled off a comeback surprise win and defeated former prosecutor Glenn Ivey by margin of 42-34.
It as a victory for Brown few were expecting. Brown should easily win in November to fill the seat vacated by Rep. Donna Edwards.