Detroit high school seniors Tiera Colvin and Tamara Morrison didn't set out to make history. As debaters at the Urban Debate League's National Championship in San Francisco, they were just doing what they loved.
When they were named the national champions, they didn't even know at first that they had done something unprecedented; they were just happy they won.
"Then one of the people who helped us during the tournament came up to us and was like, 'How does it feel to be the first black women?'" Colvin said. "Tamara and I were like 'Whoa...we're the first black women?'"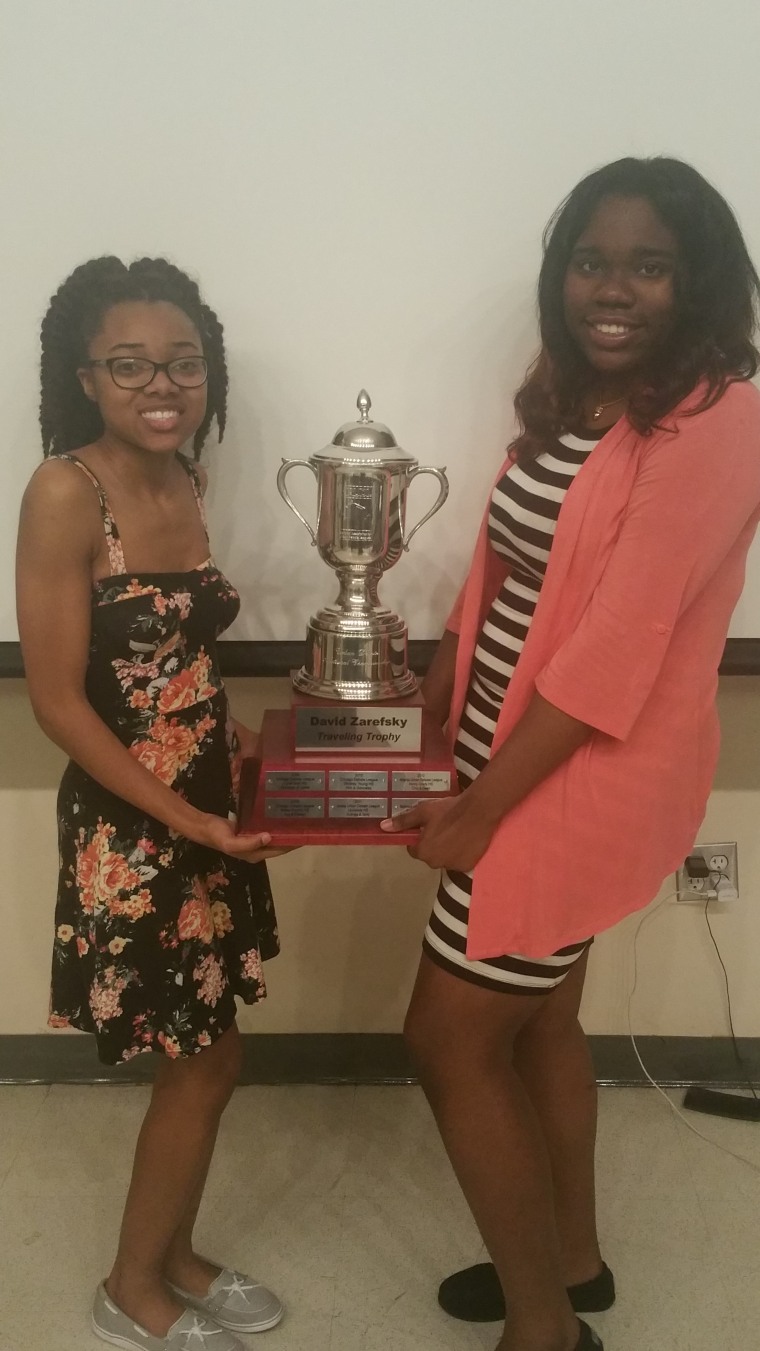 The University Prep High School duo might just be on the path to making history again, as they compete in the Tournament of Champions at the University of Kentucky from April 30 through May 2.
U.S. history teacher and debate coach Sharon Hopkins said heading into the final tournament before Colvin and Morrison graduate is bittersweet. Hopkins said she's seen them both grow tremendously from when they started debating their freshman year.
"Both of them are phenomenal," Hopkins said. "They're at the top of their class."
The last time Hopkins traveled to the Tournament of Champions was in 2014 with students - one male and one female - who were also fresh off winning the Urban Debate League's National Championship.
RELATED: India Arie, Amandla Stenberg Break Down Black Joy as 'A Revolution'
"I never thought I would be back at the TOC this soon," said Hopkins, who described it as being the NCAA Tournament equivalent in the debate world. "A lot of schools don't get to the Tournament of Champions at all, let alone twice in three years."
Linda Listrom, the executive director of the National Association for Urban Debate Leagues, said in an email to NBCBLK that Colvin and Morrison worked long hours to research and develop their arguments for the championship at San Francisco State University, which took place from April 14-17.
"They proved that hard work and determination are the keys to success," Listrom said, adding that the students' success will "inspire other African American women to become involved in debate and to compete at the highest levels."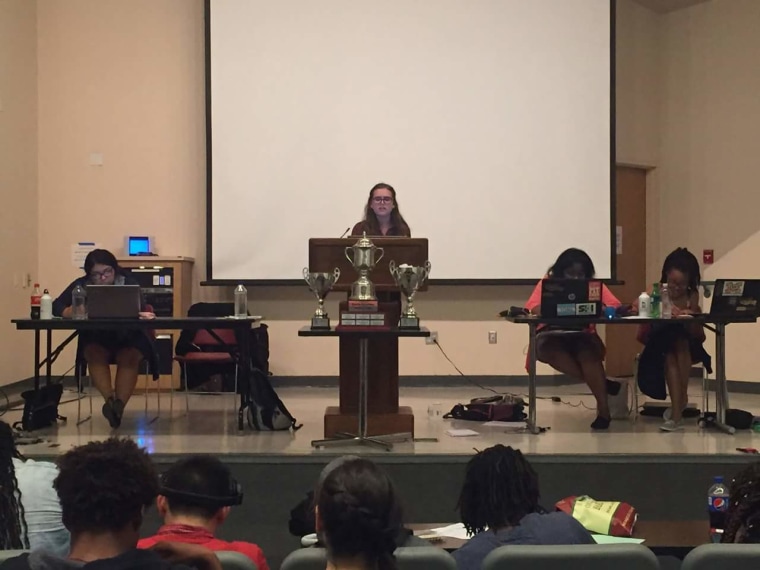 17-year-old Morrison said she has noticed that when she and Colvin go to national tournaments, there are not many people who look like them. Most of their competitors are white and male.
"It's very rare for a team of two black girls to even debate," Morrison said.
From a coach's perspective, Hopkins said she's watched debates where it appears a male student will say the exact same thing as a female, yet it is the male who will score more points.
RELATED: Colour 100: Honoring Women of Color in Media
"Girls are often told that they need to make their voices deeper or 'Don't be so high-pitched' or 'Calm down,' or things like that," Hopkins said. "I mean, it's just what we deal with."
Tournament of Champions Director David Arnett said to the best of his knowledge, no two African-American students have ever won the Tournament of Champions. The last - and only - time an all-female team won was in 1973.
Between entry fees and the expense of traveling to tournaments across the country, debating can be a costly activity. Hopkins devotes a chunk of her time to fundraising so competing is an option for her students. She said the school has been extremely supportive.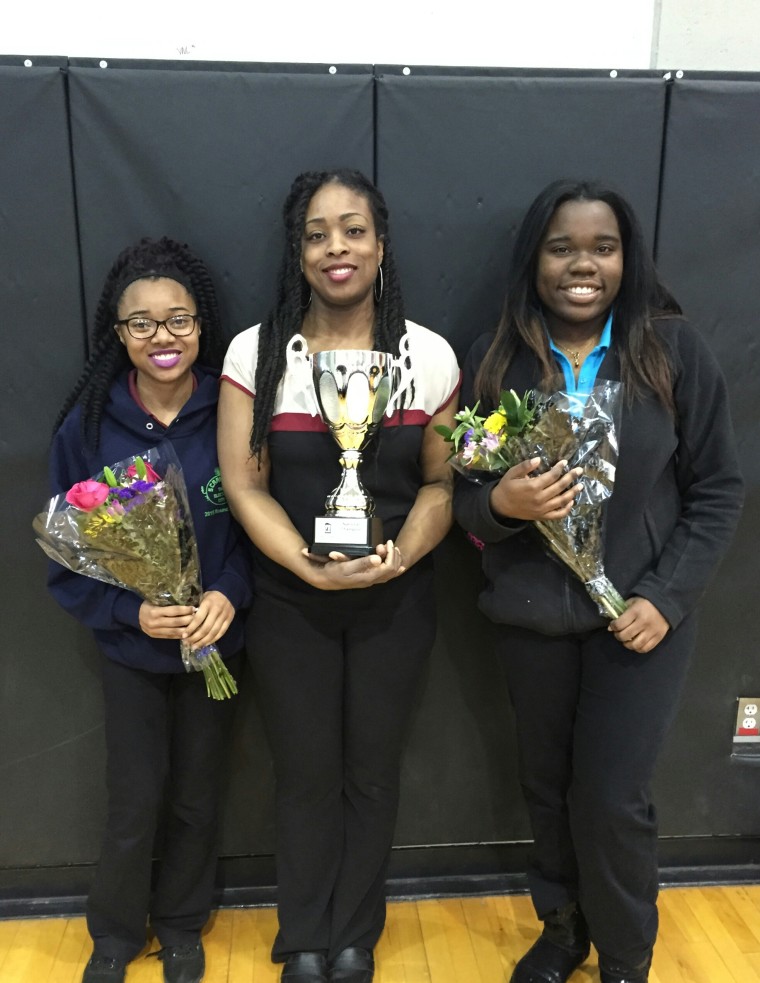 Although the two students have competed nationally in dozens of debates throughout their senior year, Morrison said she still gets nervous. Her pre-round ritual includes taking deep breaths, counting to 10, drinking water, and listening to a song off of the team's "Pre-Round Turn Up Playlist."
"[It's] to just get us hyped and get our adrenaline pumping," Morrison said, adding that the playlist includes tracks from Beyoncé, Janelle Monáe, Tupac, Kendrick Lamar and "even a little bit of Justin Bieber."
Colvin will attend Wiley College in Texas in the fall, where she was awarded $80,000 in scholarships. Morrison is leaning towards attending Binghamton University in New York and plans to study psychology and continue debating.
No matter the outcome of this weekend, Hopkins said it's an achievement to make it this far. Rather than concentrate on winning, she said her plan is to take it round by round.
"I think one of the reasons why we're successful is because we take our arguments to heart. So it's not just, we're up there just saying something to get a win," Hopkins said. "They are learning advocacy that they can then take back to their community to help people of color."