African superheroes are emerging, as comic book creators from the continent seek to change the meaning of diversity, bringing relatable characters and rich storytelling traditions to the increasingly popular industry.
Famed superheroes like Storm and Black Panther hail from the diaspora already, but demand for Afrocentric stories has been limited in a market dominated by U.S. publishers DC and Marvel, together comprising of over half the industry in 2014, according to data compiled by Diamond Comic Distributors.
RELATED: Ta-Nehisi Coates Begins Run as Writer of 'Black Panther'
Nigerians now are demanding for more representation, as a number of self-starting entrepreneurs are emerging with their own comics that have an African focus. Hameed Catel, a 25-year-old Nigerian comic book creator based in the UK, is one of them.
"A lot of people think that having black people in comics covers diversity," said Catel. "But that doesn't necessarily mean that they draw on the culture of different countries, like those within Africa."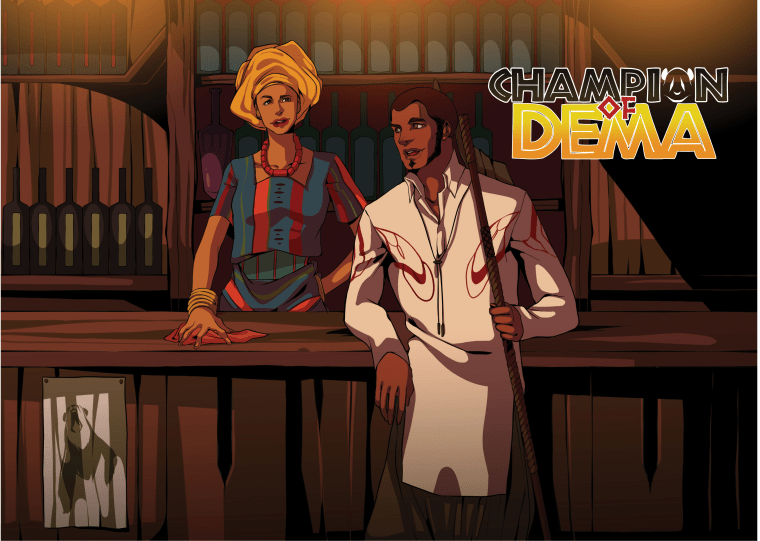 Catel's 2014 graphic novel Champion of Dema – available in both English and a form of broken English called pidgin – takes place in a fantasy village somewhere in Africa, mixing cultures from Nigeria, Ghana and Ethiopia.
Wrapper-wearing women and delicious puff puff are pictured throughout Catel's tale of the sharp-tongued Kade, a thief who has the duty of protecting his village thrust upon him. Along with the traditional dress and snacks, Kade's transition from delinquent to hero, highlights narrative techniques engrained in African storytelling traditions.
Dual nationality from both Britain and Nigeria, Catel believes, has given him experiences allowing for Champion of Dema to be adapted to a Western audience - a quality needed in most contemporary African literature in order to sell to US and UK publishers.
Characters like Superman, Batman and Spiderman have also given inspiration to Roye Okupe, a Nigerian living in Maryland, whose graphic novel E.X.O. – The Legend of Wale Williams is now being distributed by Diamond.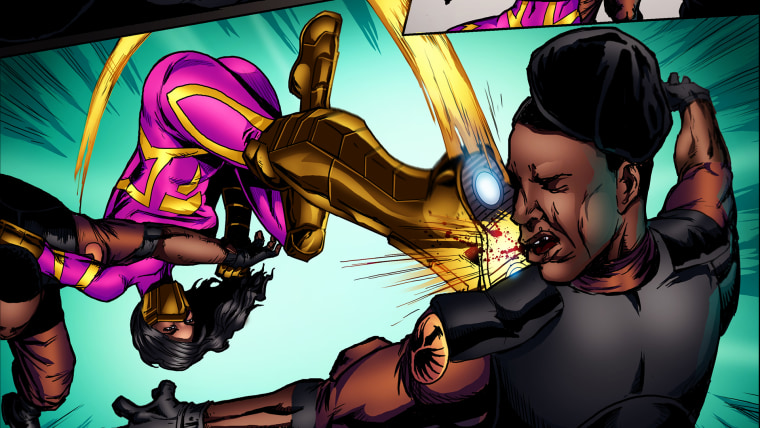 "I knew that in order to have any kind of success, I would need to make the main character relatable," said Okupe. "Not just relatable to Africans or Nigerians but to anyone who loves a great story."
Set in a futuristic Nigeria, the novel introduces Wale Williams, a man who finds a supernatural suit and the will to end corruption overrunning Lagos. Like Kade, he too, must rise to the challenge of being a hero.
Since its release last August, E.X.O. – The Legend of Wale Williams has been shipped all over the world, illustrating the streets, sites and languages of Lagos to readers from Mexico to Asia, according to Okupe.
In Nigeria, a lack of publishing infrastructure and the absence of a strong reading culture have tended to make comics a novelty, but now digital technology and upsurge in tablet use is allowing for online brands to promote new African characters.
"We decided to make an impact in the industry by studying models of foreign brands like DC, Image and Marvel and, not replicate, but adapt to the business environment here," said Somto Ajuluchukwu, founder and creative director of Votex Comics, a company based in Lagos with four main titles. Incepted in 2013, Vortex boasts a range of heroes and villains, including Strike Guard, an undergraduate student that is resurrected from the dead in order to seek revenge on his murderers.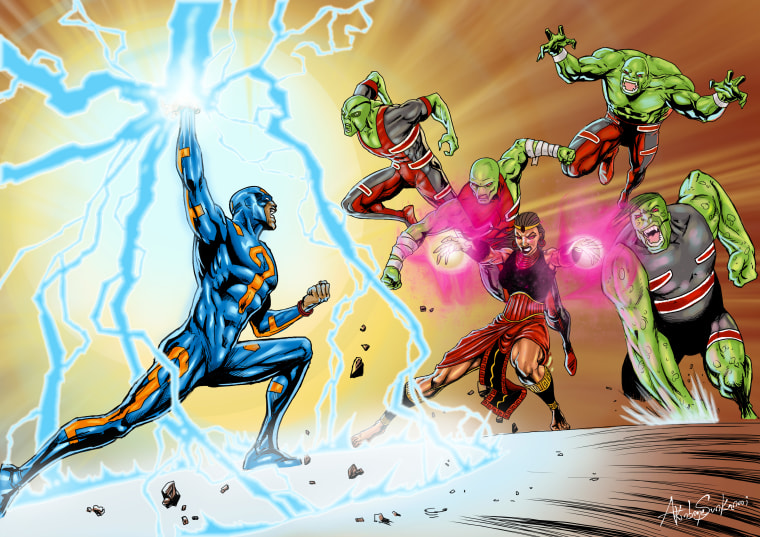 Outlets similar to Vortex have emerged on a scene that has been "existing underground for years," said Ajuluchukwu. Yet the environment – much like Nigeria's art market - remains largely untapped. "Africa yearns for characters which they can honestly relate to and understand both their struggles and humor."
While characters like Black Panther have recently re-entered the spotlight - a new series about the superhero was released in April and Marvel is planning a feature film for 2018 - some previous portrayals of African characters have caused controversy. Tintin in the Congo, a popular 1930 comic book from Belgium, depicted the Congolese people as savage like monkeys - drawings that have now been banned from children's bookshelves.
Despite past depictions, stories for Africans by Africans are now on the rise with the presence of trade events such as Lagos Comic Con and Free Comic Book Day in Cape Town, South Africa. Although South Africa is more established in terms of art production - including the comic Super Strikas, read all over Africa – the continent's largest economy is the one making strides with fresh characters.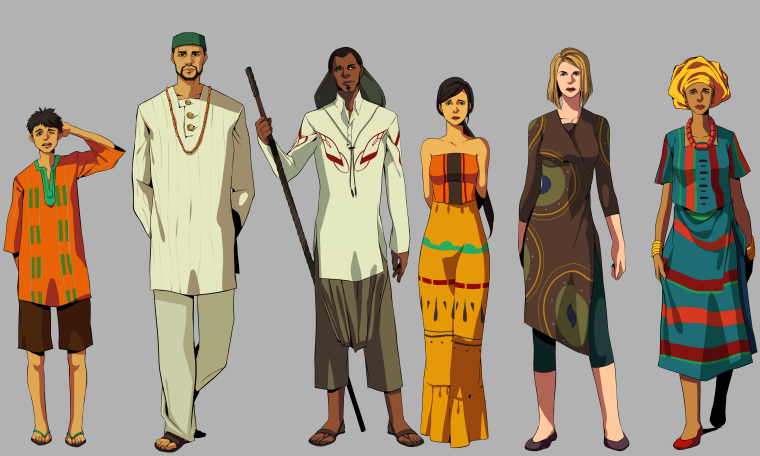 "Nigeria seems the most dead bent resolved on making the African comic book industry a real thing,'' said Thabiso Mofokeng, a South African illustrator and co-founder of the African Comic Creators Community, a platform aimed at encouraging African comic book creators. "It's the guys who do it out of their own pockets using their own steam."
Even with creativity and ethnically diverse superheroes burgeoning, developing a unique African style within the comic industry still has a long way to go.
"Aesthetically speaking, it's still very much taking cues from how the West do comics,'' said Mofokeng. "Nigeria is producing some pretty solid stuff, but to say that an African comic book is as unique to Africa as Manga books are to Japan, nope."
RELATED: Sixteen Must Reads by Black Authors for 2016
The Japanese answer to comics, Manga, has infected Western culture with its unique art style and fantastical storylines. Catel is an avid fan.
"People in the States love Japanese culture and want to go to Japan because of Manga," he said, explaining that Champion of Dema leans towards this Eastern approach. Just as Manga has done, Catel hopes that the development of African comic books and their superheroes can spread the Africa's cultures around the world.
"The main reason we tell stories in our culture is to tell morals and give lessons. We bring that to the table," he said.