Faculty who oversee undergraduate dorms at Harvard will no longer be called "House masters," the university announced Wednesday, following months of debate.
Instead, they will be referred to as "faculty deans," Faculty of Arts and Sciences Dean Michael D. Smith said in a an email to students and staff.
The change comes after House leaders asked last fall for a change to the term "House master" in response to concerns from the campus that it evoked slavery, Smith said.
"Titles can and should change when such a change serves our mission," Smith wrote in his email, obtained by NBC News. "I want to emphasize that a decision to change does not necessarily mean that what came before was wrong. I have not been shown any direct connection between the term House Master and the institution of slavery."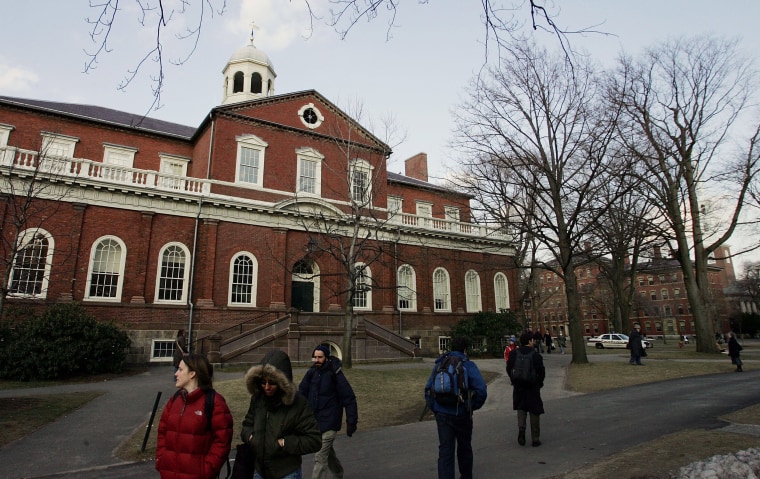 The new job title will be implemented immediately for Harvard's 24 House leaders, according to the Harvard Crimson, the student newspaper.
Related: An 'A' in Kindness? College Admissions Movement Places Less Emphasis on Tests
Harvard House leaders oversee residential halls for sophomores, juniors and seniors, according to the Boston Globe. Freshmen live in dorms in Harvard Yard.
Many other Ivy League schools call residential leaders "House masters," although the term is quickly becoming archaic. Yale has been debating dropping it as well, The Yale Daily News reported Wednesday.