As politicos and pundits deftly turned their attention to Donald Trump's transition into the White House, minorities across America are still struggling to cope with a transition of their own.
If the election of America's first black president was meant to usher in a new "post-racial" society, what does it now mean that Donald Trump, a candidate endorsed by prominent white-supremacists, will soon be the Leader of the Free World?
For Natasha Marin, negotiating that paradox has become a full-time job.
In the days since Trump was elected, the Seattle-based artist's website has been flooded with requests from minorities to help to fund an escape from racism and bigotry that's flared throughout the country.
"The election has done nothing but make it more obvious that we need to be focusing on healing our communities."
And their appeals are being answered – and funded – by an unlikely source: white people.
In July, Marin began a project called Reparations, as a way to process her feelings of helplessness in the wake of multiple police shootings of black men. The website very specifically offers people of color a platform to request things they need to heal from people who have historically been an instrument of their oppression.
In turn, white people can offer skills, money, compassion, a home cooked meal or simply support to a stranger, all in an effort to collectively restore "belief in humanity, if only for a moment."
Marin says the social experiment was never about playing off of feelings of "white guilt," but rather creating a space where Americans, regardless of race, could take ownership of their shared history.
"We survive in communities," she said. "The election has done nothing but make it more obvious that we need to be focusing on healing our communities, and how we feel about each other as individuals.
"It's the only way we're going to survive together."
RELATED: The Mannequin Challenge Takes on Racism in Freeze Frames
That notion of surviving together is what drew 35-year-old Iris Misciagna to post to 'Reparations' in the wake of Trump's election. As a white woman, Misciagna acknowledged that her privilege insulates her from the fear and anxiety minorities are experiencing, but she felt like the very least she could do is listen to their fears.
"I'm not one of the white women in this country who voted for Trump and thinks that this is remotely okay," she said. "I wasn't alive when slavery was happening but my ancestors were and I am socialized in a culture that encourages me to continue that oppression."
Misciagna dismissed the notion that she was acting out of "white guilt," and insisted that acknowledging the pain and injustice is the only way to move forward as a country and heal.
"If I'm going to receive the gifts and the blessings of my ancestors … then I feel that I have to receive the burdens too," she said.
"People are wondering, are there still people in the world who do care?"
Marin said the decision to name the project "reparations" prompted near-instantaneous backlash from white supremacists. She's even received death threats. At one point, the racist vitriol was so overwhelming, Marin resolved to find a way to channel the negativity into something that could further the project.
Now, for every hateful message the website receives, a member of the Reparations network donates a dollar to the Troll Slayer Fund. The fund has raised more than $12,000 and that money is directly spent on sustaining the project.
"We're basically turning trolls into fundraisers," she said. "People now have places to live, vehicles to drive, and child care, specifically because of donations made to the Troll Slayer Fund."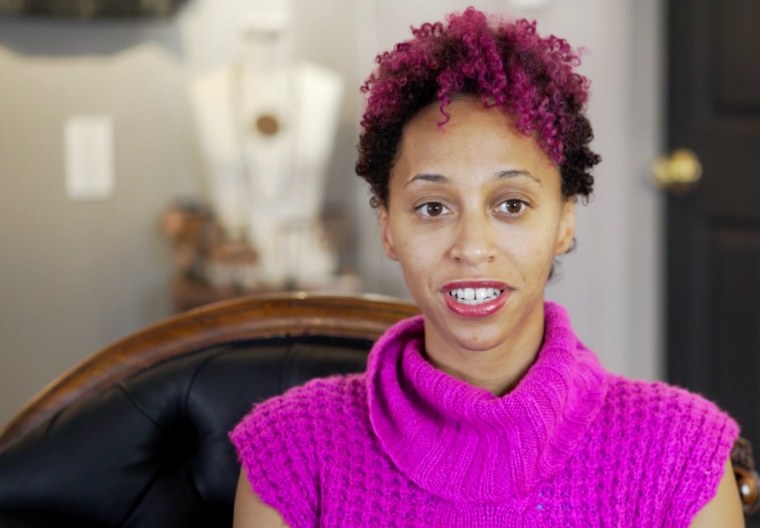 But more than money, Marin said what's needed most is mental health care. From counseling sessions, to massage therapy, to even just an offer to lend a supportive ear, Marin says the most frequent request is essentially a plea to talk to someone and know their feelings are validated.
"People are wondering, are there still people in the world who do care?" she said. "It doesn't seem to be a country full of caring individuals right now, a lot of people feel written off," she said.
When she launched the project Marin committed to maintaining the website for only a year, and despite the surge in conversations around racial healing after Trump's election, she said she doesn't have plans to extend the website past its December deadline.
Until then, she hopes Reparations will continue to attempt to do what its name implies: heal the wounds of racial division that have torn our country apart for centuries.
"If you're not interested in the rhetoric of bigotry, if that doesn't represent you, then there's a whole community of people waiting to see how generous and gracious you are," she said.
"People are devastated by this in different ways, and I don't know that we're that different from each other."