Ahmaud Arbery would have celebrated his 26th birthday on Friday.
Instead, people across the country are running to honor the former high school football player after he was chased down and fatally shot on Feb. 23 by Gregory McMichael, 64, and Travis McMichael, 34, in Brunswick, Georgia.
An attorney speaking for Arbery's family said he was out jogging when he was killed and was a victim of "racial violence." Arbery is black and the McMichaels are white.
The McMichaels have claimed they thought he was a burglar, according to a Glynn County police report. The father and son were arrested on Thursday and face charges of felony murder and aggravated assault.
On Friday, fellow runners and black run clubs hit the pavement to run 2.23 miles — to mark the day Arbery was killed. One of the clubs that participated was WeRun313 in Detroit, Michigan.
"When I first saw that video of Maud being gunned down I really didn't want to talk about it," the club's co-founder Joe Robinson told NBC affiliate WDIV-TV in Detroit, adding that he and Arbery shared some similarities.
In a Facebook post on Thursday, WeRun313 said "as a run club, we stand in solidarity and support of Ahmaud" and urged others to show their support by running solo. Black Men Run, which focuses on promoting a healthy lifestyle for black men, also joined in.
"We are saddened by this tragedy and stand in solidarity," the group wrote on Facebook. "This Friday, May 8th we Run With Maud. #irunwithmaud."
Maria Woods-Stanfield, a member of Black Girls Run, another club that joined in Friday's run, told the Detroit Free Press that she hoped the challenge would put an end to "the killings and assault of black men and women."
"We are often and unfairly viewed as threats — as if our brown skin is a weapon," she said.
Rep. Jeramey Anderson, D-Miss., tweeted a photo of his morning run that he took with his brother. "The color of our skin should not be a death sentence," Anderson, who is black, wrote. "You are me and I am you!"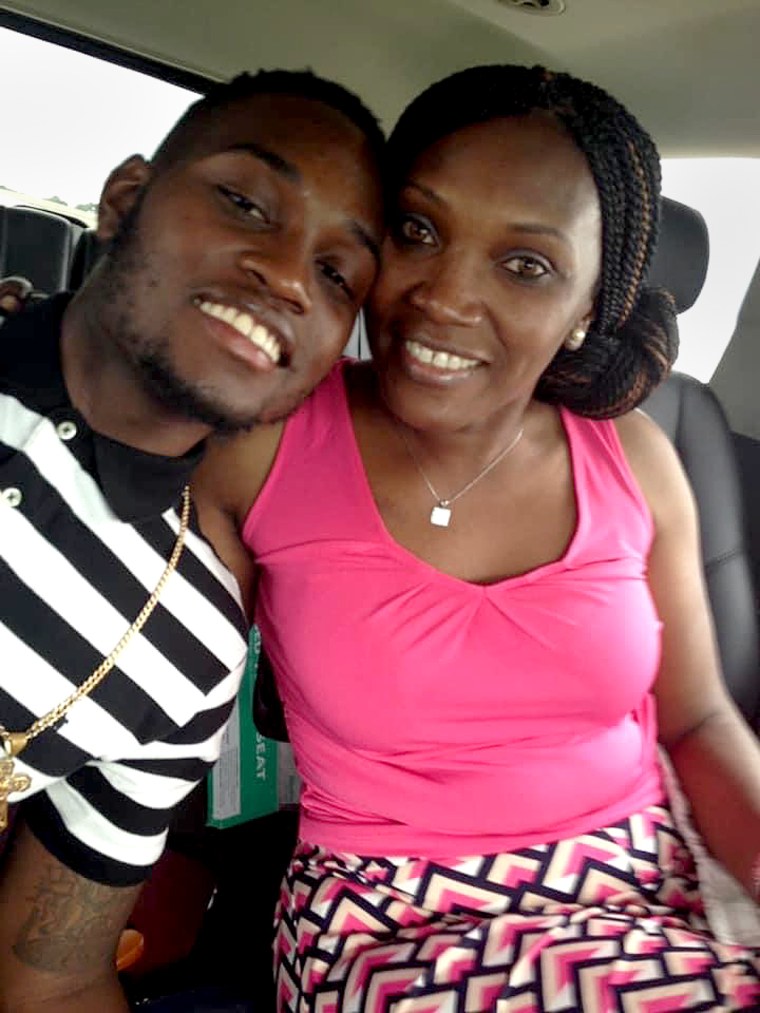 Malcolm Jenkins, a safety for the NFL's New Orleans Saints, dedicated his morning run to Arbery.
"Happy birthday to Ahmaud Arbery. Rest in peace, king. I'm doing my jog for you," Jenkins said in a video posted on Twitter. "Even though they arrested those two men, we got to make sure they don't forget his face and that he gets his justice in court."
Many other people posted photos and videos of their run using the social media hashtag "#runwithmaud."
According to the police report, Gregory McMichael first spotted Arbery on foot "hauling ass" down a street in the Satilla Shores neighborhood in Brunswick, a coastal city about midway between Savannah and Jacksonville, Florida. He said he thought Arbery was a burglar who had been targeting the neighborhood.
Gregory McMichael grabbed a .357 Magnum and his son armed himself with a shotgun before they jumped into their pickup truck to chase Arbery. The McMichaels claimed they armed themselves because they believed Arbery might have a gun, the police report said.
The report did not specify whether Arbery was armed, but Lee Merritt, an attorney for the family, said the victim did not have a weapon. When the McMichaels caught up to Arbery, Travis shot and killed him following a confrontation, authorities said.
In a video of the shooting, Arbery is seen running down a road as a white pickup truck is stopped in front of him. He runs around the vehicle, and a shot is fired. The video then shows Arbery and another man appearing to tussle as two more shots are fired.
NBC News does not know what occurred before the events shown in the video.
George Barnhill, one of the prosecutors who first handled the case but later recused himself, defended the actions of the McMichaels and their neighbor. In a letter to the Glynn County Police Department obtained by NBC News, Barnhill wrote that the men had "solid first hand probable cause" to chase Arbery, a "burglary suspect," and stop him.
Barnhill also said that after he watched the video of the incident, "given the fact Arbery initiated the fight" and grabbed the shotgun, he believed Travis McMichael "was allowed to use deadly force to protect himself" under Georgia law.
Vic Reynolds, the director of the Georgia Bureau of Investigation, said at a news conference on Friday that the video was a "very important piece of evidence" and the man who shot the video, the McMichael's neighbor William Bryan, is also under investigation.
"We're going to go wherever the evidence takes us," Reynolds said. "Let's say, hypothetically, if we believe tomorrow or in a week or three weeks there's probable cause for an arrest, then we'll do it. If we don't believe there is, then we won't."
The GBI began an inquiry into the shooting earlier this week upon the request of District Attorney Thomas Durden, who is the third prosecutor to take the case after two others recused themselves because of potential conflicts of interest.