As the revival of 'The Color Purple' the musical enters its second week of previews on Broadway this week, Alice Walker -- the lauded author who wrote the Pulitzer Prize winning novel upon which it is based -- is excited about the latest incarnation of her most fabled work.
"It promises to be a very interesting new version of the original," she said during an interview with NBCBLK last week. "John Doyle is the director. He's someone from London with his idea of making it very minimal with only a few chairs and a couple of baskets, [which] means that it will be very bare and different from the earlier Broadway production."
Walker is referring to the sprawling Oprah Winfrey-fronted production, which opened on The Great White Way in 2005. The Gary Griffin-directed tour de force garnered critical acclaim and was a box-office success -- playing one of Broadway's biggest theater venues until 2008. Subsequent touring productions of the show traveled throughout country.
The revival, which stars Oscar, Grammy and Golden Globe winner Jennifer Hudson, 'Orange Is The New Black' star Danielle Brooks and British stage veteran Cynthia Erivo, features most of the original music -- and none of the epic stage design.
Walker admittedly did not see the version of the revival which premiered at London's Menier Chocolate Factory (which Erivo debuted in 2013) but got it on good authority -- from composers Allee Willis, Brenda Russell and Stephen Bray -- that it's a sure bet. "It was very well loved by the musicians who actually wrote the music and I trust them a lot. I didn't see it London. I didn't go. But they loved it and since they wrote the music I thought that they'd probably understood better than I would."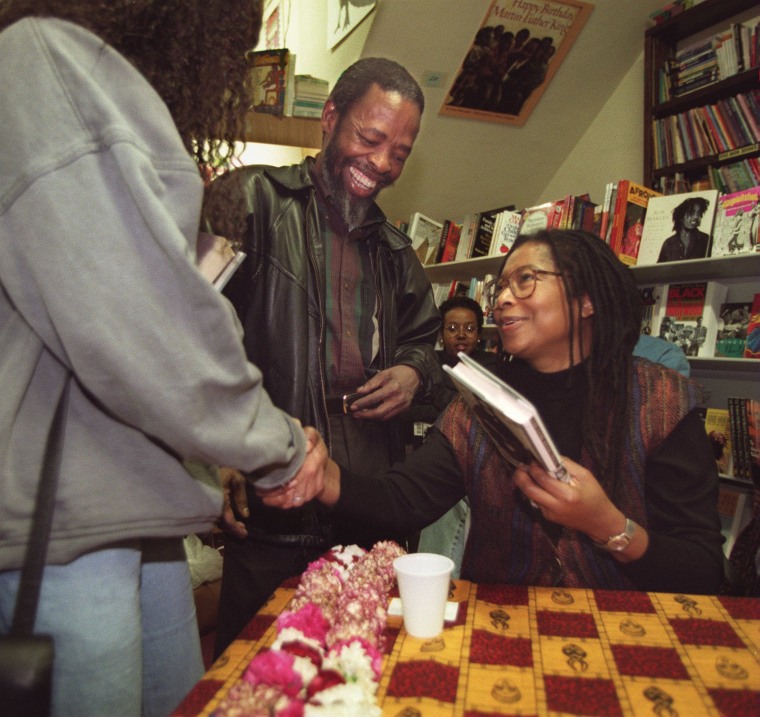 This year also marks the 30th anniversary of the film adaption of 'The Color Purple,' in which Winfrey, alongside Whoopi Goldberg, Danny Glover and Margaret Avery starred. Walker said she prefers the musical version over the Steven Spielberg-directed epic because it reflected the original source material in its totality.
"I think the musical gives people a more impactful feel of the relationship between Celie and Shug which is better developed than in the film," she elaborated. "I think just being there and seeing them in the flesh is great... It's that feeling of being actually involved with the actual movement of the characters and feeling much closer to them."
'The Color Purple,' published in 1982, is Walker's most lauded work -- and one she holds close to her heart. In 2012 she blocked an Israeli publisher from releasing a new Hebrew translation of the tome due her objection of Israel's treatment of the Palestinian people. Her pro-Palestinian stance is a position she continues to remain passionate about.
"I don't have anything against the language but there is a boycott of Israeli products because of the way they are killing so many of the Palestinians and have stolen their country and basically stole Palestine from the Palestinians and turned it into Israel," she emphatically stated. "And their occupation is brutal. They are murdering people as I am sitting here talking to you and a lot of them are actually children … and I've been to Palestine and I care about what is happening and I support the boycott very much."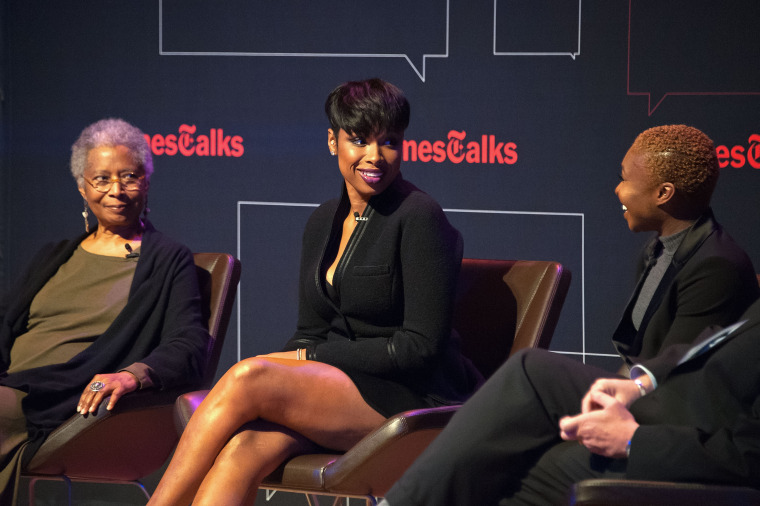 "I don't think it's necessarily all about religion, it's all about greed because the powers that be would like to have all that oil in that part of the world and they are systematically destroying the people so they can take it," she furthered. "And Israel acts as a beachhead for the western powers and they support Israel over anything. I mean they want the oil. It's very clear."
A native of Putnam County, Georgia, Walker said she never grows weary of discussing 'The Color Purple' but she does want fans to know that there are other things that she dedicates time to.
As a matter of mentioning, she would love to see some of her other literary works produced from the page to the stage, notably her 1992 oeuvre 'Possessing the Secret of Joy'. "That's the one that I would really like people to see and think will be very good for the world actually to deal with," said Walker of her novel based on her research and work on female genital mutilation. "[It] undermines the health of over 100 million women in Africa and some parts of Asia and the Middle East… it's something that is profoundly impactful on our health because part of what happens when women are mutilated genitally is that it makes AIDS and other diseases much more likely to spread because of the real health issues."
"So it's a wonderful story but it also has this reality at the foundation that if we don't deal with stopping the spread of disease, that this procedure actually encourages, we lose so many more of our sisters and brothers in Africa and elsewhere and we don't want to lose them," said Walker.
Intensely private in her personal life, the usually reclusive Walker became the center of scandal in 2008 when her daughter, author Rebecca Walker, penned a scathing exposé -- titled 'How my mother's fanatical views tore us apart' -- in London's Daily Mail.
It's water under the bridge for the mother and daughter who are working to heal their old wounds.
"Rebecca and I are fine," Walker revealed about their riff. "It is what it is. We're not exempt from all of the vicissitudes of life but we rise to every challenge that's possible and go on."
"And my grandson (Tenzin, 11) is great," she positively noted. "He writes beautiful stories and poems and it's fine."