Faheem Alexander, a barber from the south side of Philadelphia is a hustler.
With his good nature, always sporting his signature lush beard, Alexander has managed to become one of Philly's premiere barbers. But getting there was no easy task. A true hard worker, Alexander starts his day at 4am and hits the ground running.
Alexander did not come from a life of luxury. Born in Philly in 1978, he grew up around one of the worst parts of Philly during the crack epidemic. The constant sight of dysfunction and destruction compelled him seek mentorship and guidance. He found just that from his mentor Jazz.
After seeing how Jazz went from being a drug addict to owning his own barbershop Alexander knew who he needed to learn from. "I was attracted to him as the mentor that I always wanted, the big brother that I always wanted, and this father figure that I always wanted," said Alexander. "He was the guy that was going to lead me the right way."
His first job was at Jazz's shop. Sweeping up hair, running errands and tending to the needs of the clients were Alexander's duties.
As the people around him became products of their environment, drugs became the villain to Alexander. "I lost my best friend to a drug overdose and ever since that day I despised drugs, I hate drugs," Alexander told NBCBLK.
RELATED: At Faheem's Philadelphia Barbershop, Black Men Weigh in on Hillary Clinton
Faced with the harsh and heartbreaking reality of losing his best friend to drugs at 16, the then high school sophomore decided that he needed to do more to find his purpose. When an opportunity to cut hair at Jazz's shop became available he asked his mom to buy him a pair of clippers. "I wanted to bet it all on myself with barbering." Alexander said.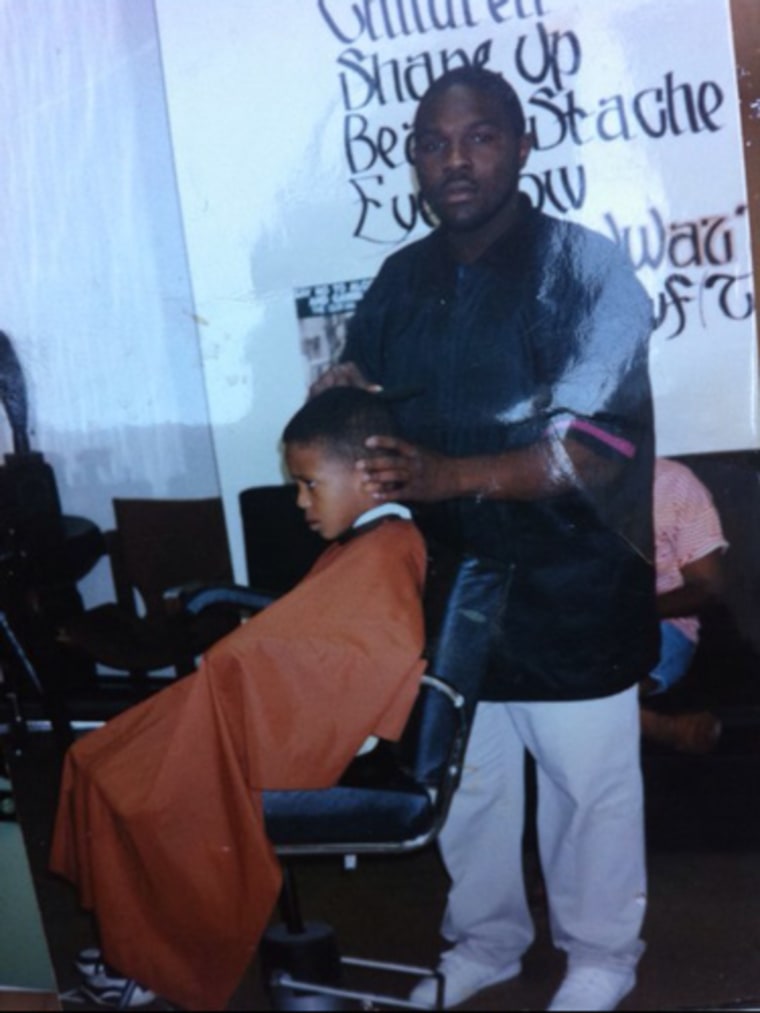 To Alexander it was a bet he could not refuse. He realized that the longer his hands stayed idle, the more likely he would be to get caught in the cycle of hopelessness all around him.
Alexander's first haircut was not easy—in fact he was "jittery and nervous" but he knew it was something he always wanted to do and he was going to do whatever it took to become good at it.
After graduating high school Alexander met Black Thought, the lead MC of the Roots and quickly became his go-to barber. Eventually, Alexander became the barber for the whole Roots crew. The band's appointment as the official band of "Late Night with Jimmy Fallon" and "The Tonight Show" meant Alexander would now have to travel to New York to make sure his famous clients stayed looking fresh.
Twice a week Alexander travels from Philadelphia to New York and turns a 7th floor make-up room at 30 Rock into his barbershop.
Alexander has had his own shop since 1999. It has become a fixture in the south side of the Philly neighborhood it sits in. "Being a black entrepreneur in a black neighborhood is great. I call it black gold," he said.
It is easy to tell how much he loves his city and the people that live in it. "Best gentleman you would want to meet, he helps people and kids all the time, that's what I like about him," said Willie Furtick, one of Alexander's long time clients.
"Being a black entrepreneur in a black neighborhood is great. I call it black gold."
A walk around South Philly is impossible for Alexander without someone stopping to say hello.
In addition to his barbershop and his travels to NYC, Alexander also has a partnership with the shave company Bevel and his own line of beard and shave oil called Bully Beard. Barbers from across the country also send Alexander their clippers to get them serviced at a shop in North Philly.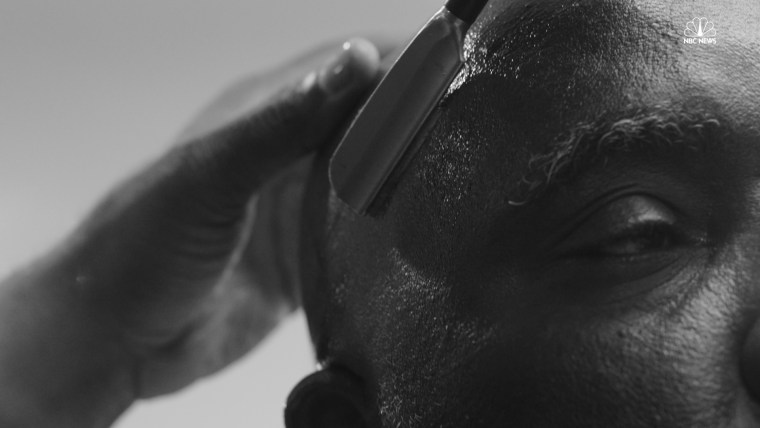 Despite his proven barbering skills and the fact he is a celebrity barber, Alexander is a man of humility and is constantly searching for ways to give back. "I would rather give a trouble teen a pair of clippers than let him go out and get a package of drugs or gun to destroy the community," he said.
RELATED: 'You Have an Inheritance': Yosemite Ranger Reminds Visitors of Park's True Owners
With the platform that he has, Alexander tries to encourage others in the black community to stand up and reach back. "The black community needs more stand up individuals with brand names that don't mind getting their hands dirty. Giving youth jobs, talking to the youth and just being a part of their lives. They need it. They need it to let them know you care."