When she was 19, Fantasia Barrino could scarcely envision a successful career in music that would take her from High Point, North Carolina to winning American Idol Season 3 to the Grammy stage.
Fast forward to 13 years later, the seasoned R&B diva is on tour supporting her fifth album, "The Definition Of..." and just received a 2017 Best Traditional R&B Performance Grammy nomination for "Sleeping With the One I Love."
In the process of completing this new album, Fantasia said she dusted off her shoulders by parting ways with all that held her back. The mother of two made it known she has "no time" for strained business and personal relationships.
With new growth comes new territory. The singer said she is now anchoring a new movement of Rock Soul — a sound that infuses different elements of Soul with dashes of Rock & Roll.
NBCBLK's Alex Titus caught up with Fantasia during one of her recent concerts to get the scoop on her latest project.
We have James Brown, the Godfather of Soul. Aretha Franklin, the Queen of Soul. Michael Jackson, the King of Pop. What does the infusion of rock and soul genres mean to you?
Growing up in a musical family exposed to me all different types of genres early on. You got the uncles and aunties who listen to gospel and the blues, jazz and you got the youngins who listen to hip hop and different types of R&B. So in elementary school all I knew was Patti Labelle, Aretha Franklin, Elton John, Tina Turner, Bonnie Raitt. When Bonnie Raitt's, "Let's Them Give Something to Talk About" came out my mother and I were like, "Ok, this is the baddest white girl on the planet now."
RELATED: Politics, Philanthropy, and Love: A Conversation with Common
I would go back in the vault and take a Prince record or a Shelia E record and incorporate that in my live show. The label was afraid but I wasn't. My family wasn't and my fans weren't. I'm a soul singer, that will never go away, but God gave me Rock Soul so I took it and ran with it. Now when my band I complete these albums and shows, the people will get to experience music across all boards. Not just R&B, but a little bit of everything.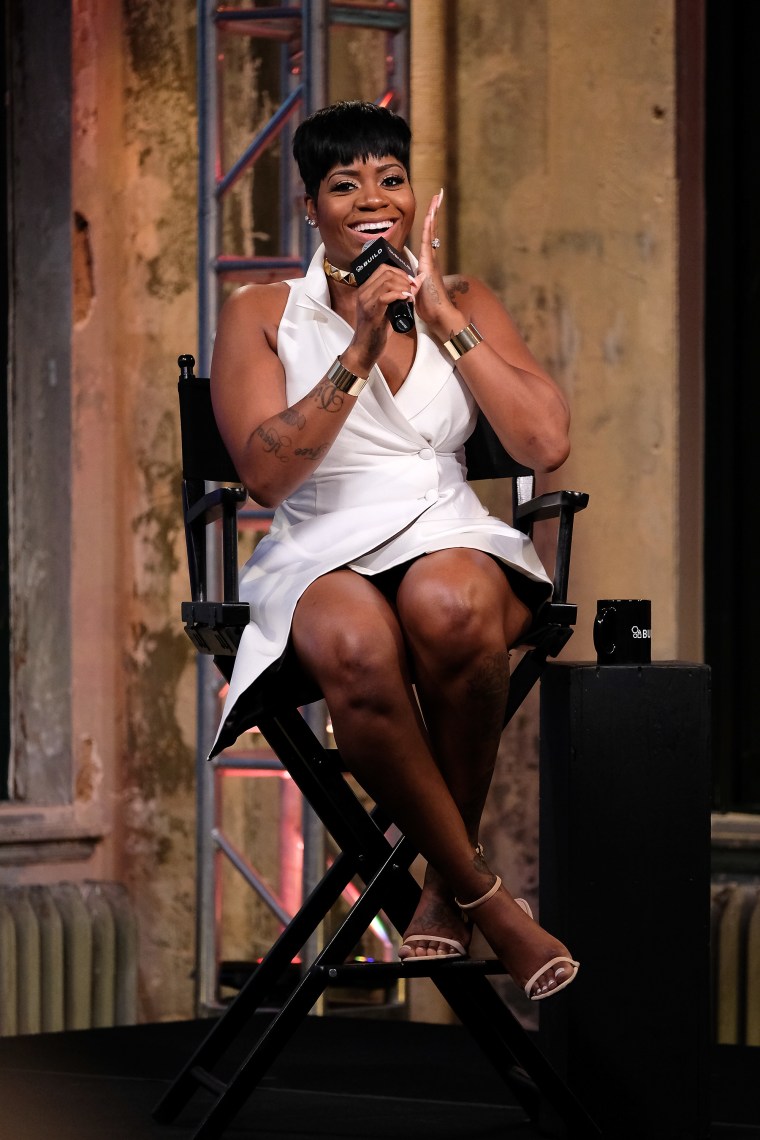 I wanted to show folks that when you truly love music, you love all types of music. After Idol, I felt they wanted to stick me in an R&B box. As an artist you can't really allow everyone to tell you what to sing, how to sing it. You want to express yourself musically, whether in it's in your videos or even how you dress on the red carpet.
When was the moment where you said enough is enough?
Things start to happen when an individual takes control of their own destiny. Instead of me just putting somebody in the position to say, "Hey since you're the manager, so you go find this" or "hey you're the publicist, you go make this happen!" Now I call it great partnerships, instead of jobs because you become partners with your management, you become great partners with your stylist and you can still have your voice because it all about what you want. And now when they come to me with an idea, I can tell them, "I don't like it" or "That could work if we could tweak it this way."
RELATED: Alicia Keys Celebrates 'Blended Family' With New Music Video
I had to restructure my whole team and get rid of some people. I'm at a place where I will not allow anyone to prostitute my gift. Allow me to express myself the way I want to express myself.
Here's the thing! Everybody can't go where you're going. When you're growing, everybody's not growing with you. When everybody on your team has the same mentality of who you used to be, you're not going to go anywhere. I went to find a whole new team of people who completely get the woman I am now, who and get the Rock Soul thing, because I'm not the same girl I used to be.
You executive produced "The Definition Of…" with Ron Fair. How was it working with such a legendary music mogul?
We fought a lot during this album. As soon as I said that I wanted to document this process and he actually posted cameras in the booth, cameras at the board, at the piano. There's nothing that this dude can't do in music. He went and got a full orchestra, called Ricky Minor and all of his friends came up with these beautiful ideas we turned into songs.
Nobody does albums like that anymore. It was something like how Michael teamed up with Quincy Jones back in the day. And when you hear that type of album, it's a full body of work; it's like something you can make a play off of. When I leave this world, I want people to take my music and put them in musicals and on a big stage. When you want that type of record, you have to go to Ron Fair.
Do you often think back to the moment when Ryan Seacrest announced you as the winner of American Idol? Were you prepared for your life to change forever?
I went through things coming off Idol, but it was all necessary. I was 19 years old and came up into some money. I was young and dumb, didn't want to listen, very gullible, and believed everyone had my back. I was looking for love in all the wrong places, relationship wise and business wise. Now I sit here at 32 years old, so much wiser and I thank God for placing me in those situations because now I know what to do, what not to do and I can always help someone else along the way.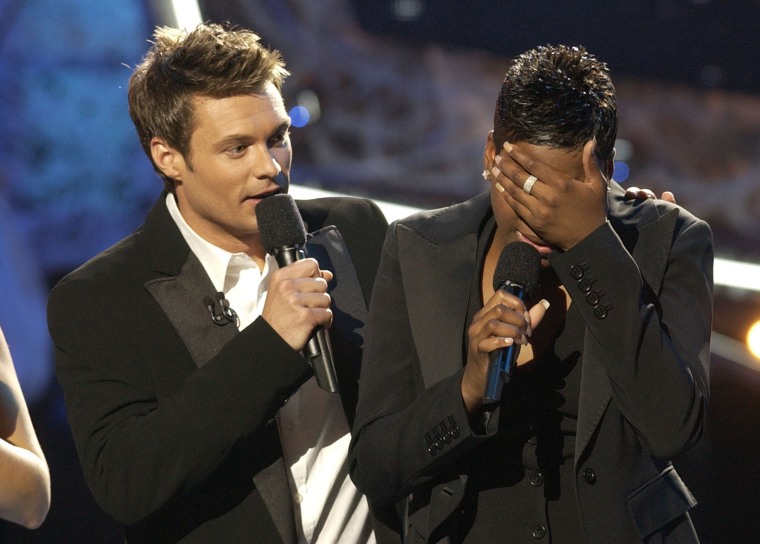 There is not a day that goes by where someone doesn't walk up to me and I find myself speaking God into their life because of the storm and my test. And everything I went through was out for everyone to see. I used to ask my mom, "Why do they do me like this?" It seemed like anything I went through ended up on CNN with a million people talking about.
I'm doing things differently and I keep God first and I allow him to use me for others and because of that the enemy is always going to come against me and break me. But I can't be broken, I been through too much, but my skin is too thick.
What's your favorite song that you enjoy performing?
It would probably be "Lose to Win" because that song was created in a very trying time in my life and I think people get something out of hearing it. You have to go through what you're going through to make it out on the other side. But when you're going through it, nobody wants to hear it. It's like, "that sounds good, but I don't how to pay my rent, pay my car payment or I'm losing my marriage."
My husband just told me, "Whenever you perform that song you get really messed up, why is that?" Because I remember those times when I was going through such turmoil and I know how that person in the front row is feeling.
I never can see the audience when I'm performing onstage, but whenever I sing "Lose to Win," I can always look out and see that person that's going through it. As a soul singer, my intentions are to minister, heal and to help.
You recently posted avideo of you and your son singing. Are you preparing him to continue your legacy?
My son is four, I started at 5. I would watch my mother and father sing all day long, perform at talents shows and weddings, come home and be around the house singing. I would do it too. I don't really see that in him right now. But I'm the type of mom that says whatever you want to do, I got your back and I support you.
RELATED: Solange Knowles' New Album, 'A Seat at the Table,' Is a Sonnet for the Soul
But the industry can be very, very tough. There's a lot of snakes in this game and a lot that comes with it.. I think my daughter wants to do more acting and I'm okay with that I feel like I was made for this, I was built for this. But everybody is not built for it.
What's next for you?
I've done a lot, thank God. But I'm ready to open up some type of a home for the youth. The youth is really on my heart right now. I want to get out here do the real work and not just post an Instagram picture or Facebook live video or raise some money. I want that to live to live forever.
God forbid if something would've ever happen to me- if I grow old and gray or I'm unable to sing anymore, I still want people up under to reach out and take care of the youth because we're losing them to the streets. I don't want to be paid for it and I don't need any recognition. I just want to know that I touched a soul and saved a child.