When Candice Glover seized the title of "American Idol" in 2013, the world seemed to be her oyster.
Three times proved to be quite the charm for the Beaufort, South Carolina native, who auditioned to be on the show two times before finally making the cut. With her win, she immediately joined the powerhouse vocal pantheon, which already included superstars Kelly Clarkson, Fantasia, and Carrie Underwood — all previously crowned winners of the popular television singing competition. And with all the major music industry machinery a new act could ever dream of, including a plum recording contract, Glover seemed to have the world at her feet.
Winning over audiences with show-stopping renditions of The Cure's "Lovesong," Dionne Warwick's "Don't Make Me Over" and Ben E. King's "I (Who Have Nothing)," she was thrust into a non-stop publicity cycle (including a "The Tonight Show" appearance). The young songstress headlined the national summer tour featuring the season's other finalists. Scheduled plans for the release of her debut album "Music Speaks" shifted twice before finally arriving in stores February 2014 to little fanfare.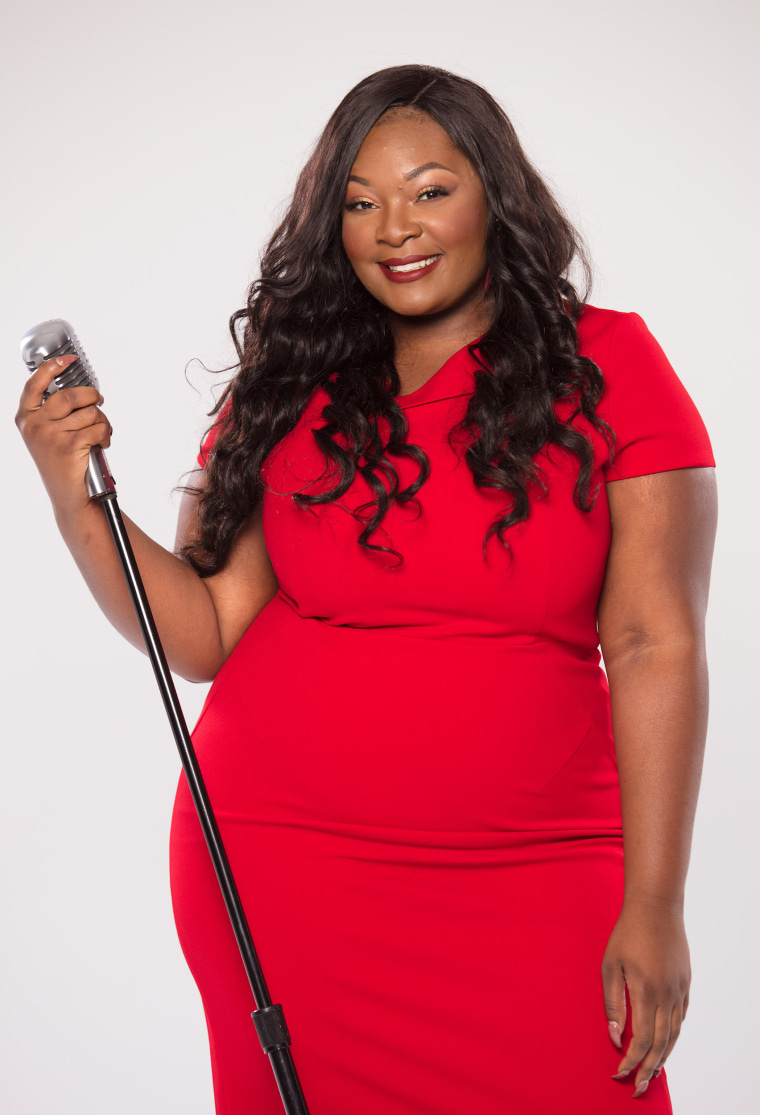 Glover said people are unaware of what happened to her album. Unhappy with some of the songs, she believed the album wasn't ready.
"So long story short: we delayed the album, and one of the times that we decided to delay it, Interscope, which was the label that you get signed to when you win, was not in contact with iTunes at the time or 19 Entertainment, who was the management company," she told NBC News.
"There was a communication issue, and so my album came out by accident, actually," she revealed. "And everybody that pre-ordered my album the night of my win, got a blank album to their phones — a complete blank album. iTunes made a statement and said that they never experienced that before and they were so sorry and everything. But with that being said, people missed out the opportunity to get my actual album when it did come out the following year. So my album came out and didn't get a really big response."
After getting cut such a raw deal, Glover went into seclusion and avoided social media.
"That definitely affected me … and by me not really posting on social media and stuff, definitely when you're not letting people know what you do every day, you kind of lose that audience," she said.
Glover, now 28, said the process outside of the spotlight was a learning experience that helped her grow. After parting ways with the record label and management company, she worked on her songwriting craft and sometimes sharing new music via Soundcloud.
In November, Glover made her Broadway debut in the Christmas musical "Home For The Holidays," currently playing at the August Wilson Theater through Dec. 30. For the 90-minute showcase, she is joined by other television talent competitions winners: Bianca Ryan of NBC's "America's Got Talent" and Josh Kaufman of NBC's Emmy Award-winning vocal competition "The Voice."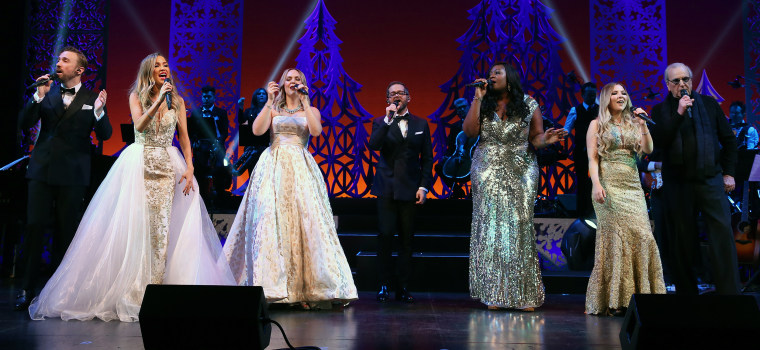 Calling the gig "a blessing," Glover said she's having the time of her life on The Great White Way — even if it's somewhat of a dream deferred. She was originally approached to appear in a jazz-themed Broadway production that never materialized.
"It definitely feels like an accomplishment to finally make it to Broadway,' she beamed. "People don't really know, but the very next day after I won "American Idol" I was supposed to do it but I was feeling very down about that, because I really wanted to be on Broadway."
Irony would have it that Glover is performing musical theater, since t he other black "American Idol" winners (four in total) have also made splashes on Broadway and beyond.
Ruben Studdard, who was the first black winner of "American Idol" in the show's second season, recorded six studio albums and appeared in the national tour of the 30th Anniversary revival of the Fats Waller musical revue "Ain't Misbehavin'" in 2008, alongside that season's contestants Frenchie Davis and Trenyce Cobbins. The Birmingham, Alabama native is currently featured on Patti LaBelle's new holiday collection, also titled "Home For The Holidays."
"American Idol's" third season winner Fantasia Barrino, has performed in acclaimed Broadway productions of "The Color Purple" and "After Midnight." After releasing five studio albums, the Grammy Award-winning singer recently released a holiday opus, "Christmas After Midnight," via Concord Records and headlined the word's famous Apollo Theater earlier this month.
Jordin Sparks, who won the title in 2007, has released two studio albums, a mixtape and a three-song EP. "No Air," her 2008 Top 5 duet with Chris Brown, was certified triple platinum — becoming one of the top-selling singles by any of the show's singers. The Phoenix native later toured with Alicia Keys and went on to star in Lin-Manuel Miranda's Tony Award-winning musical "In The Heights" in 2010. A former spokesperson for brands such as Avon, Wet Seal, and three fragrances, Sparks portrayed the lead role in the 2012 remake of "Sparkle."
Glover is proud to be an alum of such an esteemed group of "American Idol" winners and was excited to connect with them during the show's finale on Fox in 2016. She particularly is happy about the bond she formed with Fantasia, with whom she hopes to collaborate with one day.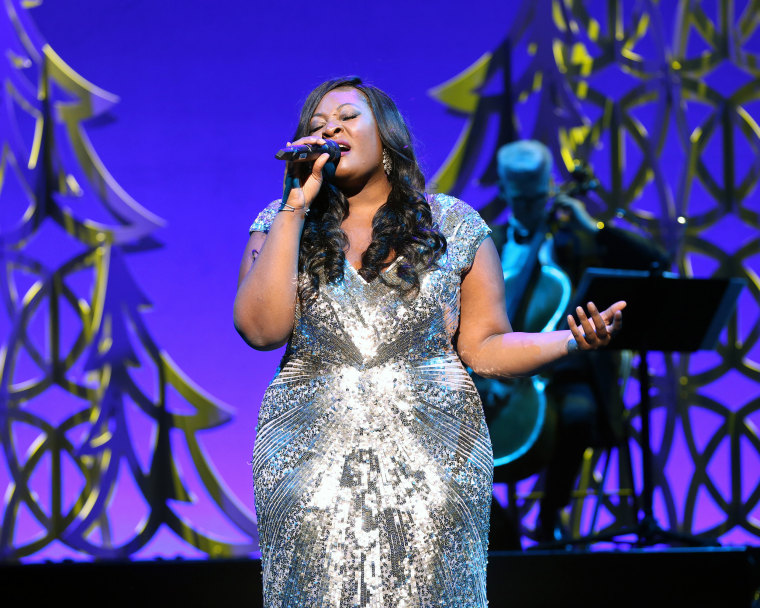 "Every time I see her, she always tells me that I'm very, very talented, and I should definitely stay grounded and be grateful and just be confident in who you are," she said. "[Fantasia] is a testimony of how you can make it through everything. She just wants me to stay encouraged all the time, every time I talk to her."
Though Glover's career faltered after winning "American Idol," she has no hard feelings about the past and remains grateful for the opportunity.
"These types of shows are really great platforms. Even though they all have different things about them that may not actually be great, there's a whole lot more positives to do it than there are negatives."
And the fact that she's made it to Broadway — along with other winners from the other successful shows speaks volumes.