Recent police shootings of unarmed African Americans have turned police brutality into a trending topic and prompted the question, "When will Black lives matter?" While the deaths of North Charleston's Walter Scott, Ferguson's Michael Brown, and Baltimore's Freddie Gray continue to make headlines, another story quietly unfolds in an Atlanta community where a youthful movement is determined to not to let it go unnoticed.
On March 9, 2015, a police officer in Dekalb County, shot and killed, Anthony Hill, an unarmed 27-year-old Army veteran in his housing complex. Hill's family later revealed that the young man suffered from bipolar disorder. Details surrounding the March 9th shooting remain unsettled and members of the victim's family, as well as members of the Atlanta community, continue to struggle with the circumstances of Hill's death.
Two days after the shooting, members of the Atlanta-based social protest group, #Itsbiggerthanyou, held a vigil where hundreds of Atlanta residents gathered. At the protest, organizers read some of Hill's inspirational and eerily relevant Facebook posts that foreshadowed his death:
The group has since held several follow-up events. In a series of modern day sit-ins known as "BlackBrunch," the group gathered in Atlanta restaurants and local businesses to literally shock people to attention. At each establishment, members of the organization read the names of various young, African American men, including Anthony Hill, who have been killed by the police this year alone.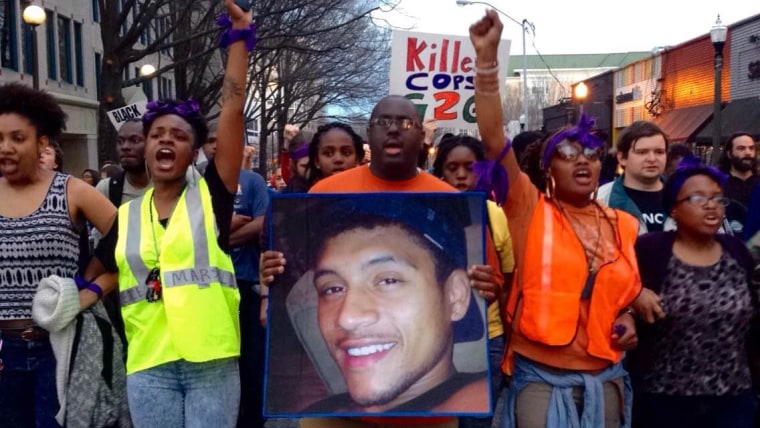 Hill's girlfriend, Bridget Anderson, is actively raising awareness about police brutality. Though it took her a while to speak out, Anderson gave her first interview nearly six weeks after Hill's death. In that interview, which was broadcast on a local Atlanta TV station, Anderson described Hill's struggle with bi-polar and, possibly, post-traumatic stress disorder.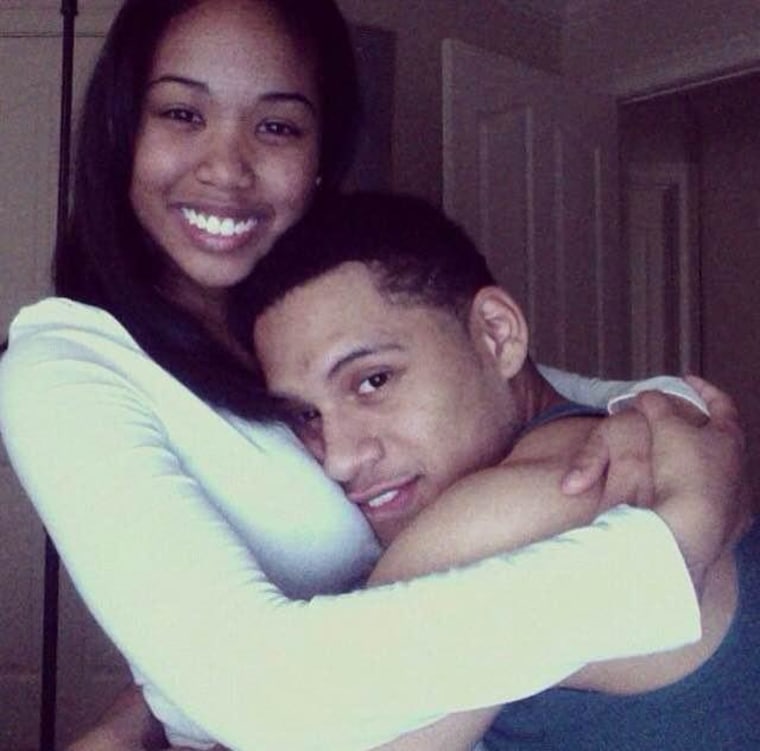 According to Anderson, Hill stopped taking his psychiatric medications after experiencing its uncomfortable side effects. When asked about Hill's death, Anderson stated, "What makes me angry, these people who have fought for our country; they come home, just to be shot down by cops? That's ridiculous."
The former girlfriend, turned activist continues to use her social media accounts as platforms to spread awareness for this cause. Anderson recently attended "A Memorial for Black Lives," an Atlanta-based event hosted at the Oakhurst Baptist Church. At the event, several community members gathered to mourn the loss of Hill, alongside several other African Americans who have died at the hands of police brutality.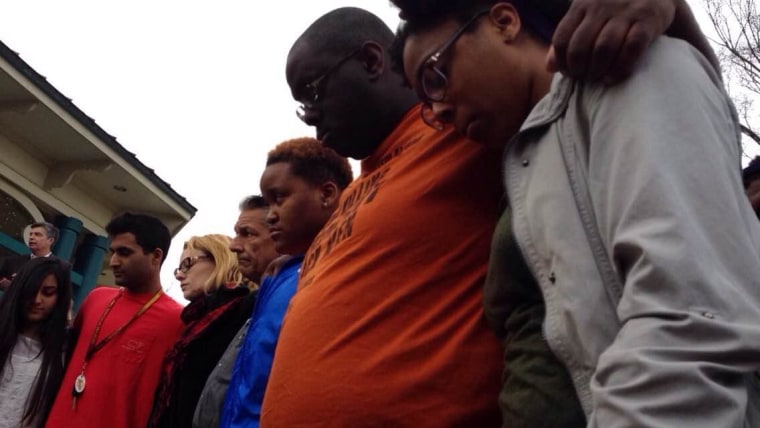 Speakers of the event included Anderson and Felicia Thomas, mother of Nicholas Thomas, a 25-year-old who was shot by police in Smryna, Georgia just two weeks after Hill's death. Anderson joined countless others to commemorate the lives of those loss. Together, these individuals hope to raise awareness of a larger issue that continues to unfold across the country.
As long as black lives continue to be destroyed around the country, the individuals affected will continue to protest. From Freddie Gray's city of Baltimore to Anthony Hill's Atlanta community, justice is being claimed on various platforms including physical and social awareness.
This essay is part of NBCBLK's 'HBCU New Voices' Initiative.NBCBLK will regularly feature news stories and essays from students at Historically Black Colleges & Universities. HBCUs have a mission and identity steeped in history and tradition. There is an incredible interest in what that training develops in the African American psyche and we wish to share those ideas with our readers. To that end, we invite students currently enrolled in an HBCU to offer thoughts and ideas on a wide range of issues.If you are interested in submitting a story contact HBCU@nbcuni.com. In subject line write: 'HBCU Journalists and Bloggers.'