In 1971, Ebony magazine declared Atlanta, Georgia, the "Black Mecca of the South." In the ensuing decades, the city fully embraced the designation, becoming a bastion of black success in politics and business.
But that could change, some have said, pending the results of Tuesday's mayoral election — a contentious runoff race that could end more than four decades of black mayoralleadership. Other political observers say the racial tensions animating the contest have exposed the fact that some lower class blacks feel like opportunities are out of reach.
Maurice J. Hobson, assistant professor of African-American studies at Georgia State University, said that despite the city's black mayors, many black Atlantans feel their needs in the community aren't being met.
"Voting always takes a second knee to political power in the city," he told NBC News. "What we've had is puppet governments. The white elite will put a black face out there, but they're really controlling the policies."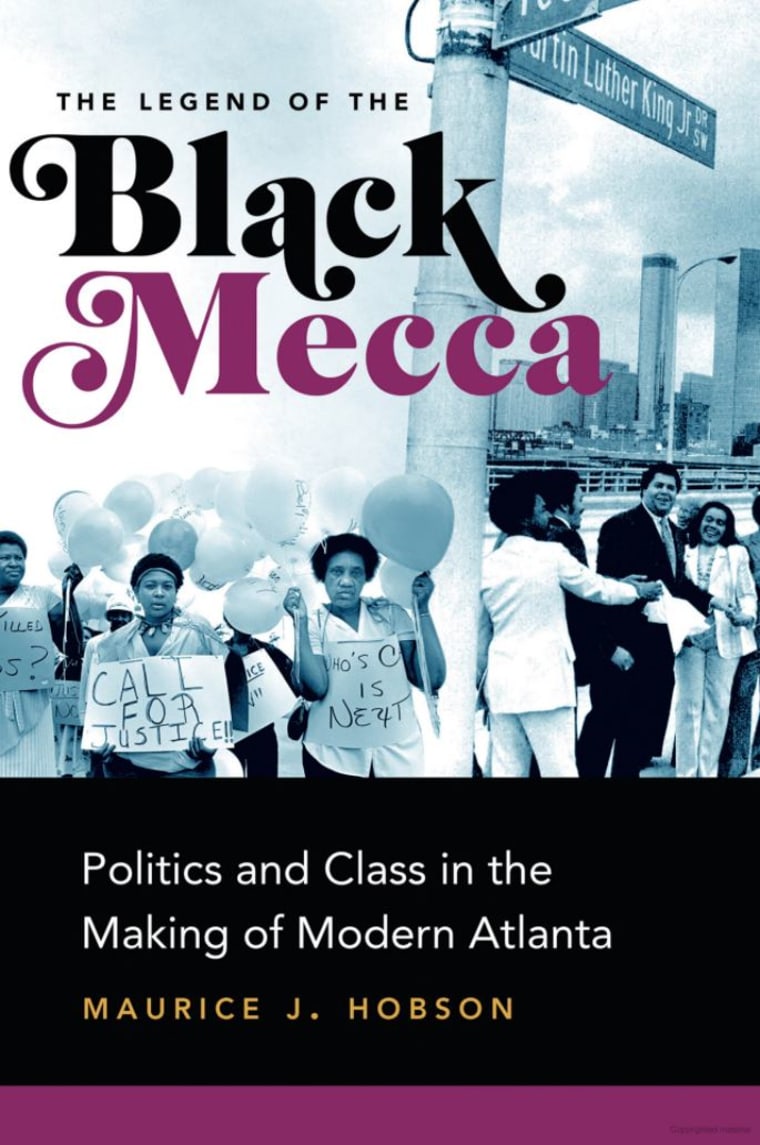 It's an argument he outlines in his new book, "The Legend of the Black Mecca: Politics and Class in the Making of Modern Atlanta." Many members of the city's black community, particularly those in low-income and working class areas, feel neglected, he said. Thus, a deep divide persists between poor and working class blacks and the black elite.
A 2015 report by the Annie E. Casey Foundation concluded that despite the city's reputation, deep educational and economic disparities remain between families of color that live on the poorer, black south side compared to those in the wealthier, whiter northern communities.
Additionally, a 2013 Equality of Opportunity Project report concluded that children born into poverty in Atlanta face more barriers to moving into the middle or upper economic classes than in any other major urban region in the country.
Hobson says that race and class are "political footballs" played for power and political office in Atlanta, and Tuesday's runoff is no exception.
Democrat Keisha Lance Bottoms, a black city councilwoman from southwest Atlanta, was endorsed by current mayor Kasim Reed. Independent Mary Norwood, a city councilwoman who hails from the affluent, predominantly white north side, boasts endorsements from influential members of the black community, including Atlanta City Council President Ceasar Mitchell and Atlanta's first black woman mayor, Shirley Franklin.
Norwood's cadre of black supporters is viewed by some as a backlash to Reed, who has been accused by some of yielding to the desires of the city's powerful, white business community while ignoring the plight of communities of color and the poor.
"When you have a black mayor tearing down two historical black churches to build [an Atlanta Falcons] football stadium and gentrification pushing folks out; people in the inner city feel like the black leadership has walked away from them," said Derrick Boazman, 51, a former Atlanta councilman and local black talk radio host on WAOK 1380 AM.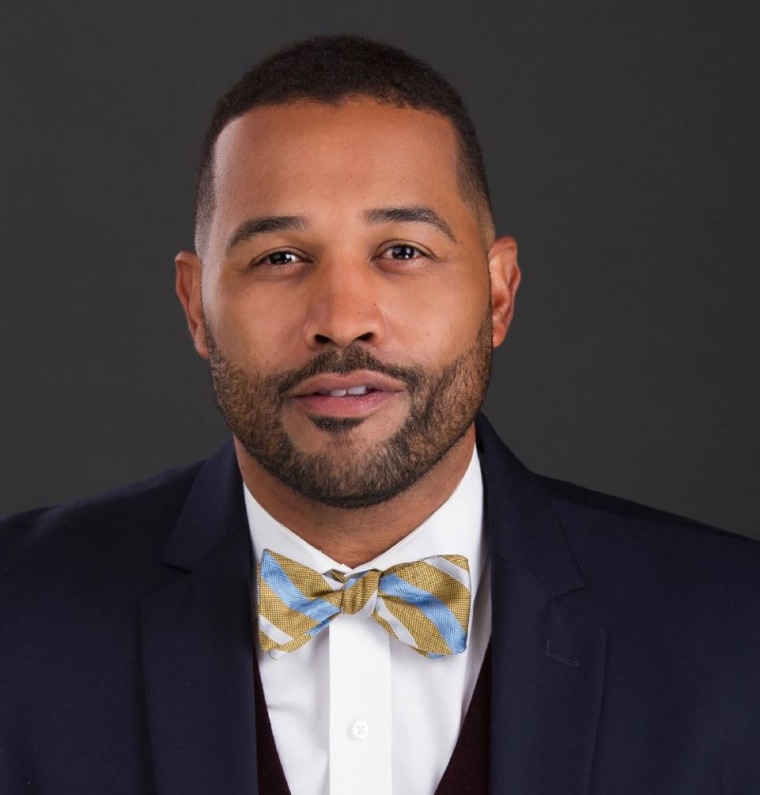 Boazman said Reed's support of "downtown" interests without protections aimed at helping the disenfranchised with issues like affordable housing, gentrification, and homelessness is adversely impacting Lance Bottoms' chances. For her to lose a race that is "hotter than fish grease," he said, should be a "wake up call" to black leadership in Atlanta and beyond.
"The real question is, 'Why is a white woman like Norwood a viable candidate at all, in a black city like Atlanta?'" asked Boazman. He believes that Norwood's dogged "responsiveness" to community members has fueled her political ascent.
"It means that black leadership has failed miserably; they've fallen asleep on the job. It would be a repudiation of black leadership for turning their backs on their base. Black leaders everywhere [had] better take note," he added.
Both Boazman and Hobsonsay they will be closely eyeing Tuesday's election results. Regardless of the outcome, both agree that it will be up to black Atlantans to demand that the new mayor addresses their needs.
Hobson believes black Atlantans would benefit from a return to the leadership exercised by some previous black mayors, especially Maynard Jackson, the city's first black mayor. Jackson is lauded with helping Atlanta secure the 1996 Olympics, pioneering critical mass transit and airport expansions, enacting a policy of affirmative action that led to an increase in the percentage of all city contracts awarded to minority contractors, and providing economic opportunity for black businesses.
This is what "made Atlanta the 'Black Mecca,' or the ideal place for worldwide blacks with an entrepreneurial spirit," he said.