Best-selling novelist Tia Williams is a writer's writer with a fashionista twist.
An author of four books, including the coffee table book "The Beauty of Color" (2006) which she co-authored with legendary Iman, Williams was awarded the Best Fiction prize at the African American Literary Awards for her book "The Perfect Find" last October.
NBCBLK recently caught up with Williams to discuss marrying her love for fashion with her love for writing, using life as creative inspiration and conjuring up Michael B. Jordan to base her love-interest on.
[The following interview has been edited and condensed for clarity]
NBCBLK: Your book takes your reader into the world of fashion. Can you tell us a little bit about your background and how you seem to have such a grasp on this world?
I think I was born a style junkie! I've been a journalist in the beauty and fashion world for twenty years. I started off my career as a beauty editor at magazines like Elle, YM, Lucky, Glamour, Teen People, and Essence — and, in 2004, I started one of the first beauty blogs, Shake Your Beauty. These days, I'm head of copy at Bumble and bumble, the global hair care brand.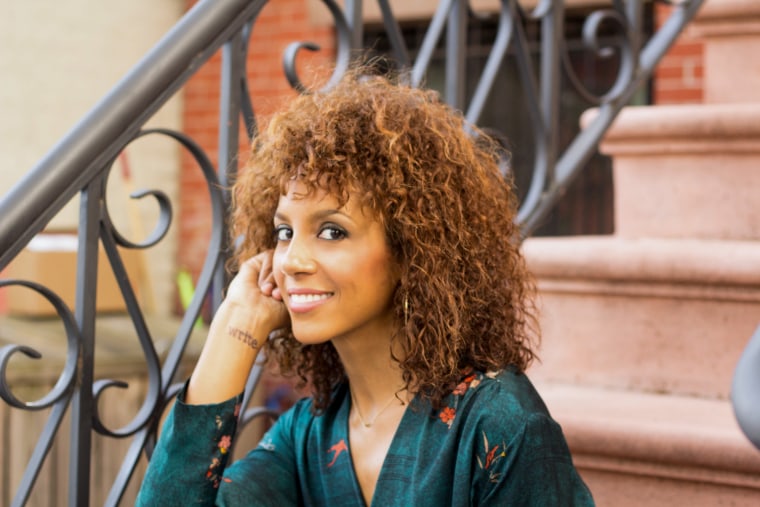 When "The Perfect Find" becomes a film, who do you see playing the main characters?
Michael B. Jordan was in my head the whole time I was writing Eric. My crush on him knows no bounds. And for Jenna, I see Gabrielle Union or Tracee Ellis Ross. Or Regina Hall, who I love. She's equal parts gorgeous and hilarious.
New York and Brooklyn are both characters in this book. Tell us about your own, personal relationship to each.
I'm originally from Virginia, but I moved to Brooklyn two weeks after I graduated from UVA, in the summer of 1997. I lived on the same block where Biggie grew up, and for a sheltered suburban girl, this was the most glamorous thing, ever. I instantly fell in love with the high/low culture, the diversity, the accents, the grit. The Brownstones. Brooklyn is style. And Manhattan is where my career has played out. So, I love infusing both in my books.
What's your favorite thing to do in Brooklyn?
Brooklyn in the spring is magical. My daughter and I love spending a Saturday walking around Fort Greene. Flowers are blooming, couples are canoodling, Brooklyn Flea is open for business (it's delightful outdoor flea market with the best food trucks). We'd visit Greenlight Bookstore, or the fabulous playground by the Clinton/Washington A train, catch a street festival, or a matinee at BAM. There's always something happening.
Related: Author Bernice McFadden Gets to the Heart of a Good Story
What's your favorite thing to do in New York?
Whatever I do in the city, it must involve getting mini-donuts at the Doughnuttery in Chelsea Market and a stop at The Strand for out-of-print books. For fancy brunch, I'm obsessed with Upland on Park Avenue South. And my favorite mommy/daughter spot is definitely Alice's Teacup on the Upper East Side.
Do you think you will always be a New Yorker?
Definitely. It's expensive, abusive, and completely freezing from November to March, but it's home. New York's unlike anywhere else.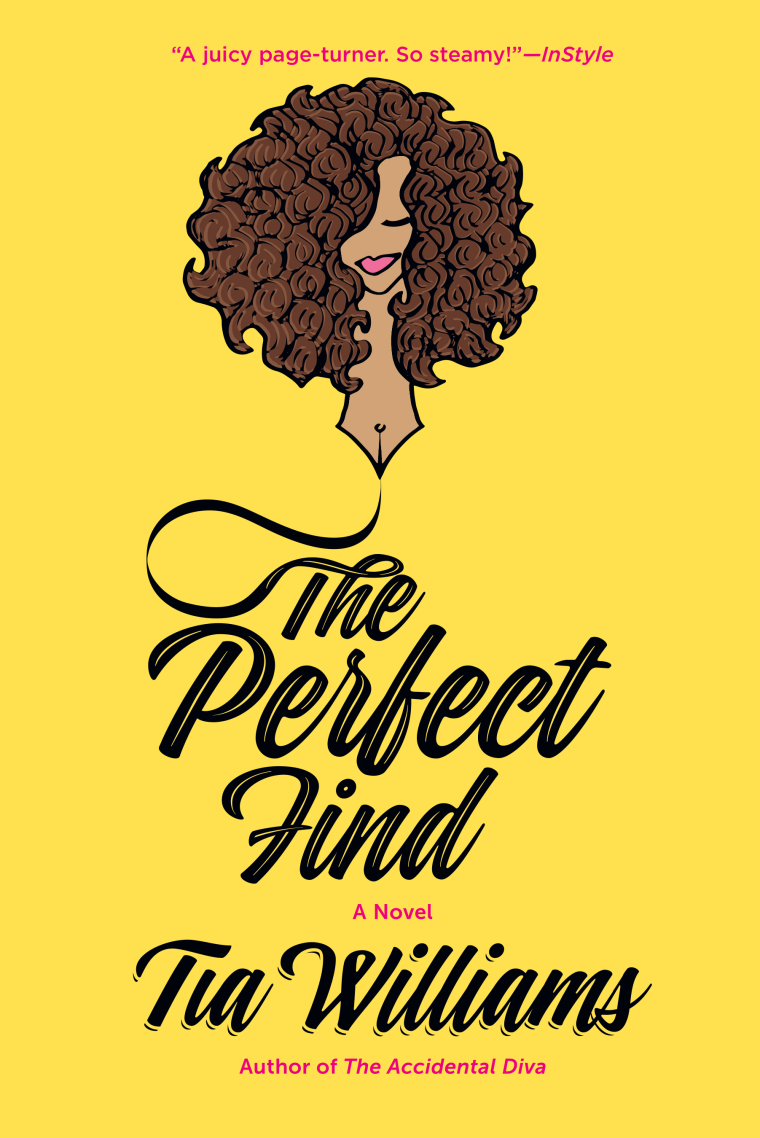 You have a daughter who is probably too young to read your books! How do you pull that off?
It's definitely tough having a full-time job while also juggling being a single mother and an author! I do manage to pull it off, but I haven't mastered work/life balance. I barely sleep or date, and I haven't worked out since June. Really, I should look into a life coach.
What's your favorite way to spend Sunday?
This is embarrassing, but watching old episodes of "Moonlighting" while eating waffles with strawberries sounds heavenly. I'm easy to please.
Related: 50 Years of Couture: New Exhibit Celebrates Fashion Empire
If you could throw a dinner party with anyone alive or dead, who would be your guests? What would you serve/where would you go out to dine? You can only invite three guests.
For entirely different reasons, I'd invite Prince, Dorothy Parker, and Riz Ahmed. At dinner, Prince would have to sing "If I Was Your Girlfriend". Dorothy Parker would have to compose an original poem. And Riz would have to speak in his Queens accent from "The Night Of". The menu is tricky, because I can't cook. I guess I'd serve Trader Joe's hors d'oeuvres. They're delectable! Who doesn't love a mini crabcake?
What's your next project?
I'm working on my fifth novel right now, but I'm too superstitious to talk about it!