Artist Vashti Harrison decided last year to do something special in honor of Black History Month — she declared that she would create an illustration of a different African-American woman each day.
"I love drawing black women," Harrison said. "It was a personal drawing challenge for myself along the lines of 'Inktober.' But I wanted to do something more personal."
Harrison is one of a new crop writers working to shed light on African-American stories that are often overlooked in the popular imagination. "I was kind of seeing the same stories over and over," she noted.
Her very first image was of the abolitionist Sojourner Truth and Harrison recalled becoming emotional immediately after posting it.
"I was in my room weeping over her story," she recalled. "There was part of her story that was just so beautiful."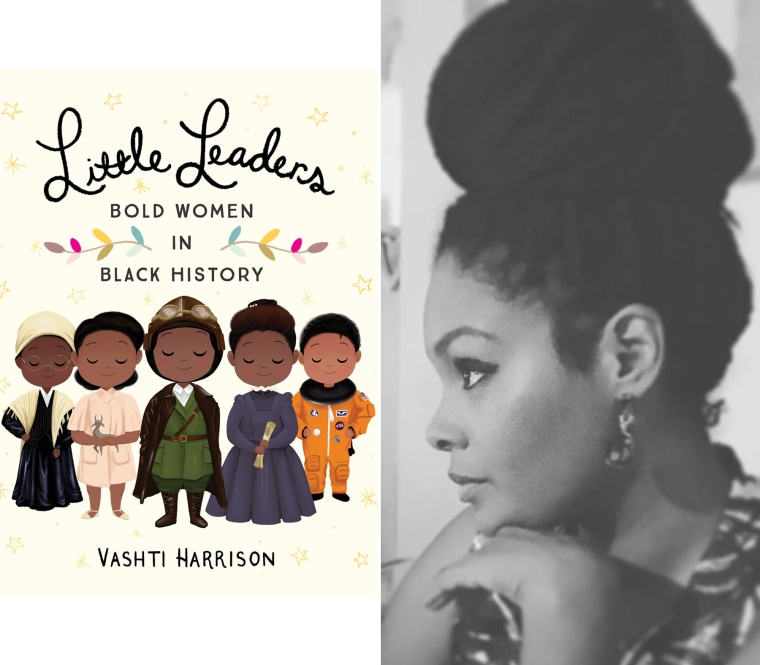 A hunger for something new was part of why Harrison's original drawings instantly became a hit on Instagram. Her new book "Little Leaders: Bold Women in Black History," grew out of that project and features 40 illustrations of history-making American women.
For writer and diversity advocate Dhonielle Clayton, the uptick of books that explore different parts of African-American history is a step in the right direction.
"It's authenticity. All people, kids in particular, need stories that reflect their experiences," Clayton, the COO of the nonprofit We Need Diverse Books, said. "No one knows the inside of your house the way you know your house."
Clayton's solo debut novel "The Belles," is set to be released on Feb. 6 and she also has a story in the upcoming young adult anthology "The Radical Element: 12 Stories of Daredevils, Debutantes & Other Dauntless Girls." She knew that she wanted to set her story in an African-American community on Martha's Vineyard.
"When you get onto the ferry to go, it's very much the people you'd expect — white bros with popped collars. And then you get there and it's like 'Oh my God, there are so many Black people here,'" Clayton recalled. "I kept thinking, 'Why don't I know this story?'"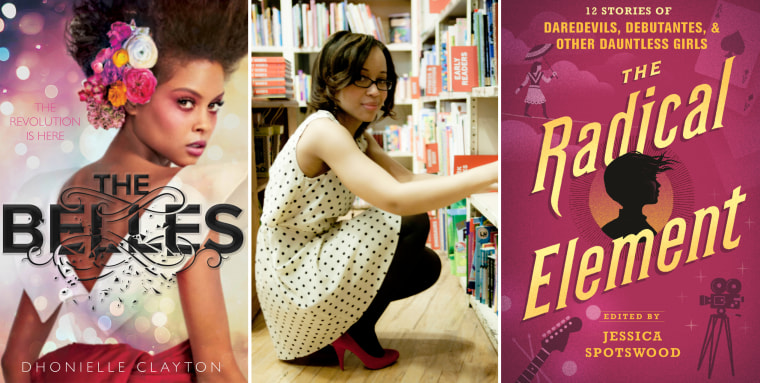 Titled "When the Moonlight Isn't Enough," Clayton's story takes place during World War II. "I am very interested in World War II America. Whenever you see wars in American history, we only see what happens to white people, but we don't see what happens to brown people," she noted.
It was also important to Clayton to showcase a different part of the Black experience. "The defining stories of Black Americans all seem to take place during the Civil Rights Movement, the Jim Crow South, or slavery — and I understand why," Clayton said. "But I was looking for other stories."
Romance novelist Alyssa Cole is another writer who remembers trying to find stories that reflected her experiences, but continually came up short.
"I kept thinking, 'Why don't I know this story?'"
Dhonielle Clayton
"When I was a kid, I went to the bookstore all of the time, but there weren't books about people like me, not in historicals," Cole recalled. "There have always been Black historical romances by writers like Beverly Jenkins, but there wasn't accessibility."
Cole explained that her goal as a writer has always been relatively simple. "Everything I write is something that I want to read," she said.
Her latest historical series, "The Loyal League," is set during the Civil War. "I'm writing about [African-American] spies during the Civil War," she said. "But particularly with African-American history, and with spies, there is no information about them." The first book in the series, "An Extraordinary Union," tells the story of Elle, a free black woman who returns to the South to spy for the Union. The second book in the series, "A Hope Divided" was released in November.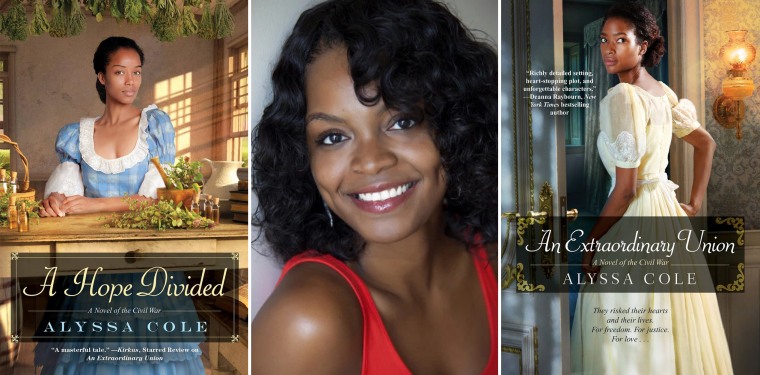 While she originally never thought she'd set a book during the Civil War, Cole said she really wanted to write something about this forgotten story about one of the most turbulent times in the history of the United States. "The story just wouldn't leave me alone," she said. "So I said, ok, I'll just write a novella," which soon grew into a full-length book.
But while Cole often gets feedback from readers who are hungry for historical stories about African Americans, she also hears from readers who suggest that love stories about people of color in the 1800s are unrealistic. Cole doesn't buy it.
"I love historicals and regencies," she said. "But we have books where dukes marry serving girls and all of these kinds of things, but they pick up a book about people of color who are even from the same social class and think it's unrealistic."
Cole stressed that while researching and writing about one of the most difficult periods of American history is challenging, it is wrong to say that there were not love stories involving people of color throughout the history of the United States.
"Researching the time period can be really hard, it can be overwhelming," she said. "And you do come across horrible these horrible things while you are supposed to be writing a romance. But you have to find the hope there too."