The celebrated restaurateur and model Barbara Elaine Smith, known professionally as B. Smith, died Saturday after struggling with early onset Alzheimer's disease.
Dan Gasby, Smith's husband, announced on Facebook that she died late Saturday at the couple's home on Long Island, New York.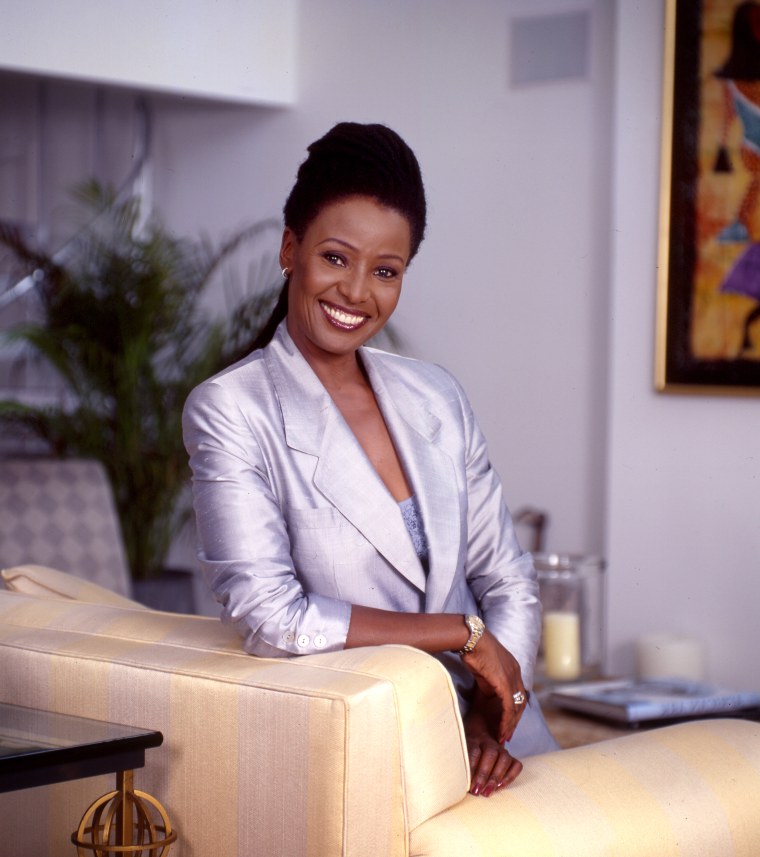 "Heaven is shining even brighter now that it is graced with B.'s dazzling and unforgettable smile," Gasby wrote.
Smith, 70, began her career as a model in the 1960s and became the one of the first African American women on Mademoiselle's cover, in July 1976. Smith expanded her modeling career by becoming a lifestyle guru, a restaurateur and a TV host.
She hosted a nationally syndicated talk show, "B. Smith With Style," in the mid-1990s. She also ran restaurants in New York and Washington, D.C., and wrote books on cooking and entertaining.
Smith's line of home goods was sold in Bed, Bath & Beyond, making it the first line by African American woman to be sold at a nationwide retailer, according to her website.
Celebrities and admirers mourned Smith's death with tributes on Twitter, remembering the "Renaissance woman" for her work in breaking down barriers for black women in the country.
She was diagnosed with Alzheimer's in 2013, at age 64, after experiencing bouts of forgetfulness.
Smith said on "TODAY" in 2016 that she wanted to speak publicly about her diagnosis to raise awareness about Alzheimer's. She and her husband co-wrote a book about living with the disease: "Before I Forget: Love, Hope, Help, and Acceptance in Our Fight Against Alzheimer's."
She and Gasby told Al Roker that they first realized something was wrong during a previous appearance on "TODAY" for a Labor Day cooking segment, when Smith forgot the name of an ingredient.
"I felt like this was something very different that had never happened to me," Smith said at the time. "And so while I was thinking, 'OK, what am I going to do about this?' I kept trying to figure out what to do."
Smith is survived by her husband and her stepdaughter, Dana.
CORRECTION (Feb. 23, 12:48 p.m. ET): An earlier version of this article misspelled Smith's husband's last name. He is Dan Gasby, not Dan Gatsby.