This week on Back2Reality with Jarrett Hill Mya and Deanna Cook talked to us about their harrowing story of their Massachusetts charter school's dress code policy that has landed them in detention time and time again - for wearing braids.
NBCBLK reported this story earlier in the week and the girls say they don't know what to expect as it continues to unfold at Mystic Valley Regional Charter School. Their policy, below, establishes very strict rules for what students can do with their hair; so strict and specific that they're being called discriminatory and racist.
"Students may not wear drastic or unnatural hair colors or styles such as shaved lines or shaved sides or have a hairstyle that could be distracting to other students (extra-long hair or hair more than 2 inch in thickness or height is not allowed). This means no coloring, dying, lightening (sun-in) or streaking of any sort. Hair extensions are not allowed."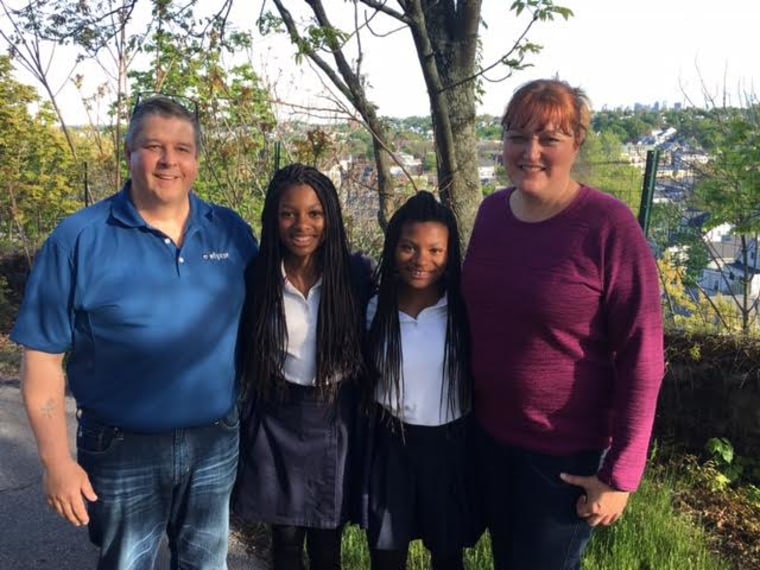 "When you get three insubordinate marks, you get suspended for up to 10 days, or expelled," they explained. But the girls have already racked up four marks - with no suspension.
They say they're not sure what to expect when they go to school from day-to-day, the school hasn't told them what's going to happen next, but they've repeatedly received hours of detention. Those detentions come in addition to not being able to attend their prom, being booted from athletics, and more.
The girls explained what the feedback from fellow students and even their faculty has been like, and we discuss with NBCBLK's Chandelis Duster, who covered the story, what the ACLU, the NAACP, and others are doing to fix this situation.