Raul Midón may have lost his sight but even a blind man can recognize his vision.
His new album entitled, "Bad Ass And Blind" isn't some artist gimmick. Midón was born premature and says that complications experienced thereafter when the hospital didn't cover his eyes - took his sight.
Don't feel bad for him because he's not. The guitarist infuses soul, jazz, R&B, latin vibes, and even hip-hop in his music. Bad ass and he has bars—that's rhymes for the uninitiated.
In fact, Midón has been a fan of hip-hop for many years. He lists Gil-Scott Heron, Grandmaster Flash, and new school emcee Kendrick Lamar amongst some of his favorites.
A son of an Argentinian man and African-American woman, Midón is a gentleman of many influences and he isn't afraid to take risks. A straight shooter, the New Mexico native calls it how he sees it. And for a guy that was born blind, Midón utilizes all his senses to ascertain the big picture. His newest album is another chapter archiving his sultry sentiment.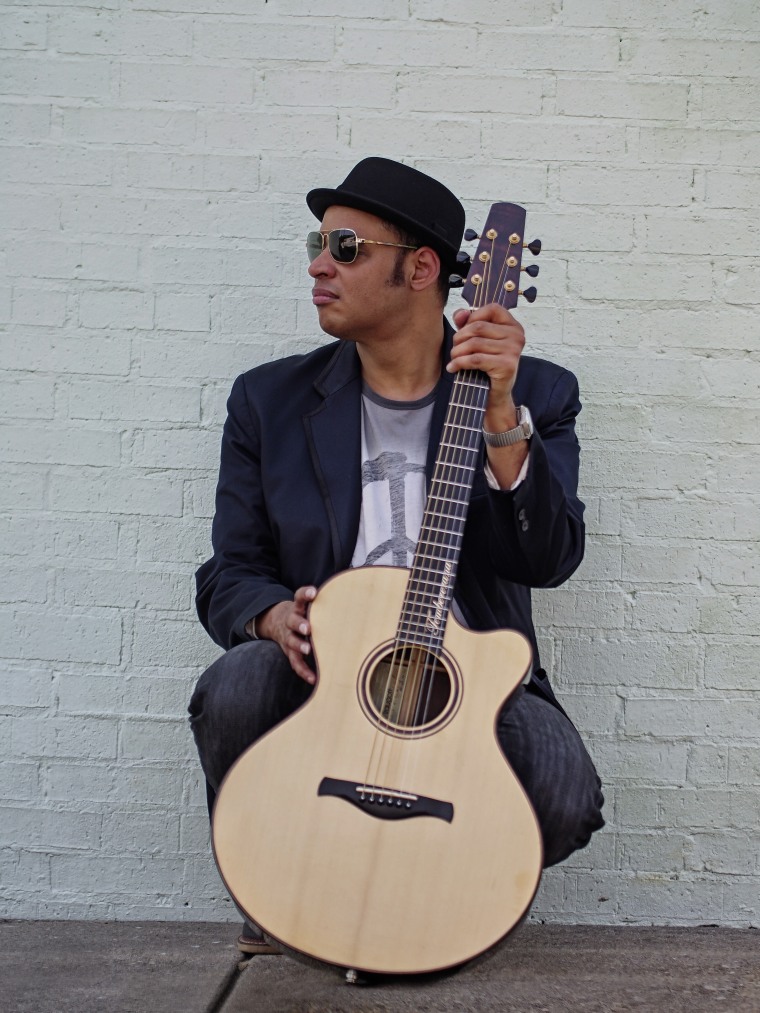 "Writing anything—a poem, a novel, or a story is all about the imagination," says Midón. "When you're blind, especially if you've never seen, you pretty much imagine the world. There's a whole aspect of the world, the visual aspect that you don't experience. So imagination is what takes you into those places. Through the spaces in your mind."
Much like his idol and co-collaborator Stevie Wonder, Midón has an arcane ear. While some artists don't take sound check seriously, at a recent show at the Highline Ballroom in New York City, Midón meticulously made sure his sound was crystal clear.
Related: How Prince Redefined Masculinity Through His Music, Onstage
Regardless if it's rehearsal or showtime, he's also adroit in showmanship. "Be careful when you try this at home. Might pull a muscle or something," Midón said while playing the djembe drum, guitar, and using his own voice as an instrument.
NBCBLK got the exclusive to find out more about his prospective journey, the importance of imagination, his new project 'Bad Ass and Blind,' being a superhero and more.
NBCBLK: How did the album cover come about?
RM: It came about because of the title. And actually my wife. I'm always talking about flying, you know, 'Ah, Superman!' So we actually got the shot. That was the challenging part to get the shot. I stood on a ladder and got shot from above, that was the way we got that shot.
There's a lot of great imagery on the new LP. You're speaking on the ideation of not being able to see, but you still have all these visions. Stevie Wonder called it Innervisions. It's all these things... I like how you mentioned you would be a race car driver if you could drive. Now if you could be a superhero, you already gave it away. Is Superman your guy?
Yeah, I used to like the Super Friends. I liked the idea—Aquaman, Superman, Batman, you know. [laughter] Spiderman... you know. I just think in ways when you become familiar with who you are and what your contribution is to the world, you're a superhero! You become connected with who you are.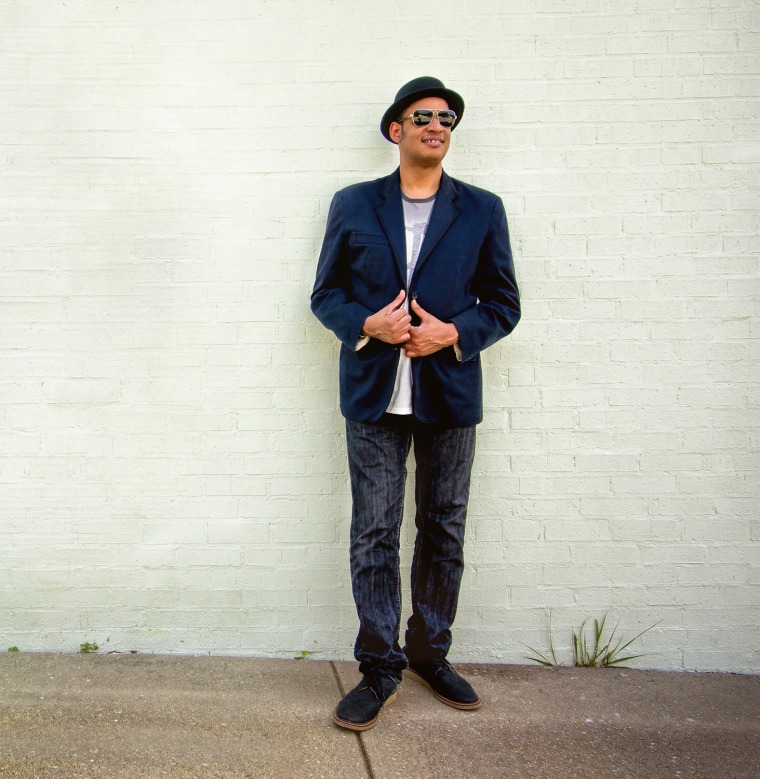 How important is being connected to you?
It's important and it's also important to disconnect. This whole thing. Being out and doing publicity. I love it, but it is a stretch for me. I'm not a social person, generally. I like a lot of time alone. I don't like to be lonely, I mean I'm married, but I like alone time.
Bad ass and blind. Your new project is here. How do you feel about that?
It's great. There's been a lot more hype than I've had in awhile so I'm really happy about that. It's just been a good thing. I got a little bit of feedback about the album title and "oh maybe we shouldn't call it that" and I'm glad that I went bold with the title.
You're definitely a bold guy. Why are you "bad?"
Because I'm always trying to grow. I'm always trying to do things better. And when I go to do something, I go to do it really, really well. Whether it's writing, whether it's producing, playing. I don't want to just be good enough to have a guitar player just to play my songs.
I want to be good as I can possibly be. I don't wanna just be a good enough singer just to sorta make the notes, I wanna be great. That's why I'm bad!