"Baltimore: ChangeMakers" will introduce you to some of the individuals who are engaging youth, seeking to improve their neighborhoods block by block, and demanding that their voices be heard in corridors of power. Each one is different but determined in their own unique way to change the paradigm in the city, pushing to help rebuild it one day, one person at a time.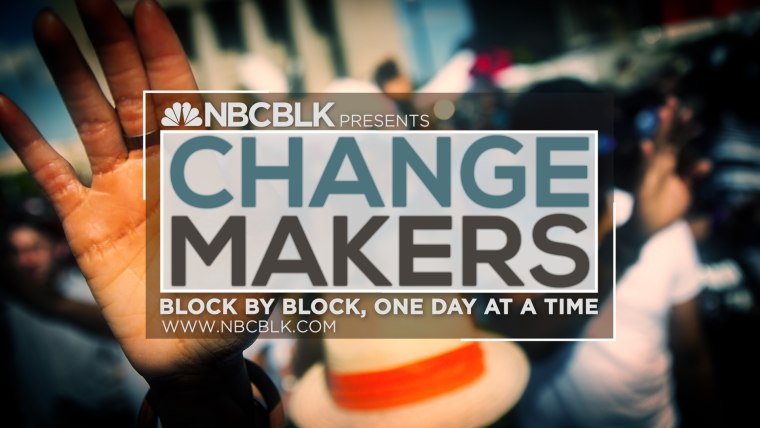 ---
ChangeMaker: Kwame Rose
Hashtag: #BlackExcellence
---
One balmy evening as Kwame Rose walked through Mondawmin Mall in Baltimore, an elderly African-American woman spotted him among the bustle of shoppers, waved, and rushed over to say hello.
"Aren't you that Rose fellow — the one who was on TV protesting?" she asked, visibly excited. Appearing surprised, he smiled and politely affirmed that she had the right person.
"I'm proud of you, young man," said the lady, as she wrapped him in a bear hug. "Thank you," he said humbly, returning her embrace with a warm smile.
In his hometown and beyond, the 22-year-old is gaining recognition. Rose is among a new crop of young African-American activists in Baltimore and around the country who have emerged while agitating for social justice.
"I didn't know Freddie Gray, but I thank him for changing my life."
"I didn't know Freddie Gray, but I thank him for changing my life," he says of the 25-year-old Baltimore man whose April 2015 death in police custody triggered widespread protests. "I was given a sense of purpose, joining a movement to fight for countless Black people who have died due to racial profiling by law enforcement."
Raised in an upwardly mobile family, Darius Kwame Rosebrough was schooled in Black history and consciousness. Indeed, his middle name pays homage to Civil Rights and Pan-African icon, Kwame Ture.
RELATED: Baltimore ChangeMakers: Nykidra Robinson is Bringing Girl Power to the Polls
A debate champion in high school, Rose earned a scholarship to the University of Texas at San Antonio, but returned home after Freshman year. Drawn to community causes, he co-founded a mentoring group called `Brothers in Action, Inc.,' working with young Black males.
At the time of Gray's death, he was employed as a bellman at a downtown hotel. But with grass roots demonstrations percolating, he soon joined local residents and organizers and began to spearhead marches, rallies, sit-ins. "I knew I had to be out there."
After weeks of peaceful protests, the city erupted on the day of Gray's funeral. Images of rioting, looting and arson were beamed live by media outlets across the country and world. Amid the unrest, Rose was captured on camera confronting FOX News correspondent, Geraldo Rivera, whom he accused of racially biased reporting. The video quickly went viral.
"… I want the white media out of Baltimore, until y'all are here to report the real story!" the activist said, calling attention to poverty, blight and homelessness.
Although unplanned, the raw, unfiltered passion Rose expressed that day has inadvertently opened the door to new experiences and unique opportunities.
"I'm not interested in respectability politics or being part of the establishment. I want institutional change."
Rose now receives invitations to speak at universities, conferences and progressive events nationwide. Back in April, he introduced then-presidential candidate Bernie Sanders to a crowd of some 6,000 supporters during a campaign stop in Baltimore.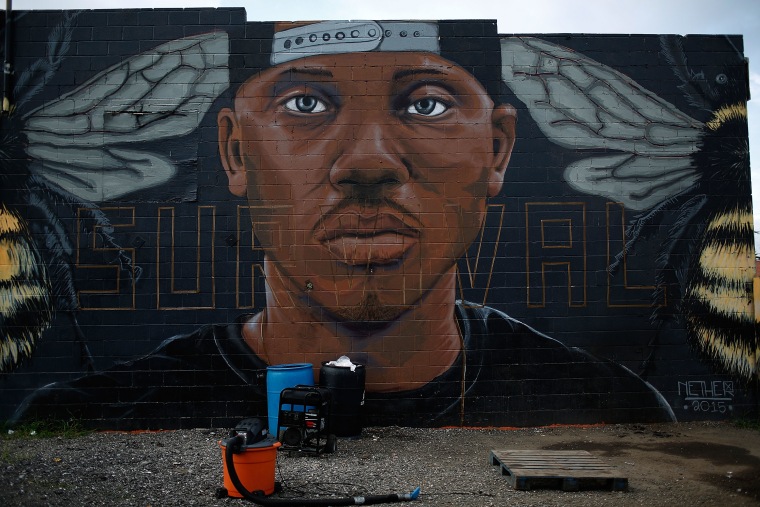 He's marched alongside actor/activist Danny Glover and other celebs; has a cameo in the indie doc `Accidental Courtesy' which was screened at the SXSW film festival; and has been featured in documentaries that have aired on Black Entertainment Television (BET) and ABC Australia; inclusion in a forthcoming HBO documentary about Freddie Gray, produced by actress/advocate Sonja Sohn of "The Wire" fame, is on tap.
There's even a colorful mural of Rose in West Baltimore, a few blocks from the neighborhood that Gray once called home. "I was at a loss for words," he said of the rendering by artist Justin Nether.
Meanwhile, the busy go-getter — who acknowledges that like many Millennials he is still trying to find himself — has been exploring a variety of interests: journalism, music, and business, among them.
He covered the Democratic National Convention for The Real News Network, and is contributing opinion pieces to USA Today. Bold and unapologetic, he regularly uses his social media platforms to denounce police killings in America, rail against systemic racism, and highlight political and human rights issues.
"I'm inspired and energized to fight for Black liberation and overall, make the world better," he says. "I'm not interested in respectability politics or being part of the establishment. I want institutional change."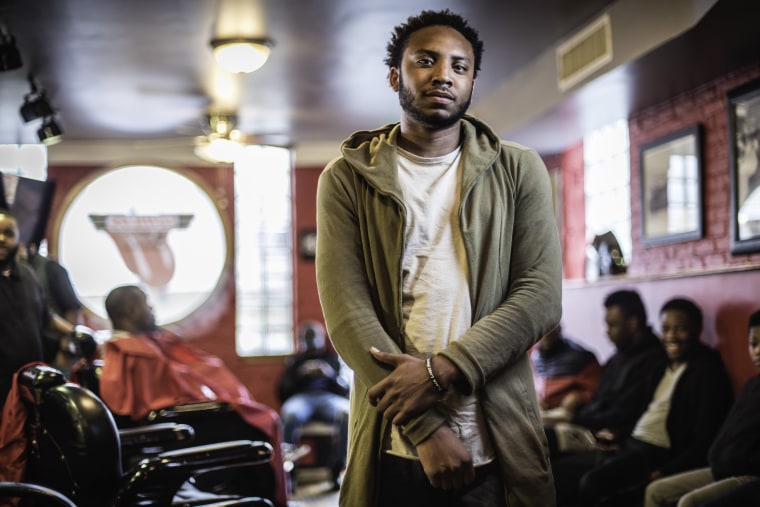 Rose is doing legwork on the ground, too. Besides his youth advocacy, he has packed hundreds of meals for the homeless, and recently slept outdoors in a tent village to raise awareness. He traveled to Charlotte, North Carolina to march in solidarity with protestors following the fatal police shooting of Keith Lamont Scott, and was part of the recent Black and Engaged conference in Philadelphia.
Back home in Baltimore, the young entrepreneur has launched a clothing line of T-shirts and hoodies emblazoned with his personal motto: `Black EXCELLence.' And Rose—a longtime rapper who will let you know that just because he's fighting the power doesn't mean he's not occasionally in the club having fun—flows on rhymes that ponder life, women, these perilous times.
One of his songs on SoundCloud, "State of Emergency" notes: "We'll be fine, in due time. But right now it's a state of emergency."
RELATED: Baltimore ChangeMakers: Repping Marginalized Youth Through a Compassionate Lens
Sometimes, he muses, his own life feels that way. Rose has been arrested for civil disobedience, notably last year in the wake of trial proceedings in Baltimore around the six police officers charged in Gray's death. None were convicted.
At one point, while brandishing a bullhorn during a rally outside a courthouse, the activist was cuffed and hustled off by sheriff's deputies as supporters chanted, "Free Kwame Rose!" He was charged with two counts of disorderly conduct, disturbing the peace, and failure to obey a lawful order.
Following a bench trial, Rose was later acquitted of all but one charge. After a series of postponements, the remaining count was dismissed by a different judge in September.
"This ruling affirms that our voices are being heard by certain parts of the judicial process," said Rose, who was represented by the ACLU of Maryland and attorney Kenneth Ravenell, who provided pro bono legal counsel. "However, justice has not become a reality for the family of Freddie Gray, and other victims of police brutality. And we must continue to voice our displeasure with the lack of accountability shown."
Our "Baltimore: Change Makers" series will introduce you to some of the stand-out individuals who are part of a burgeoning movement. Each is determined to help the city rebuild, block by block, person by person, one day at a time. As you read their profiles we hope that you will be inspired to join the conversation and let us know, who are your neighborhood #ChangeMakers? #BaltimoreChangeMakers