When the city of Baltimore erupted in April 2015 following the police custody death of Freddie Gray, a young, self-taught photographer was in the thick of it, capturing history with his camera.
Devin Allen documented the peaceful protests, chaotic unrest and aching humanity of that period, posting the images on Instagram and dedicating his page to Gray.
The photos went viral. And one particularly riveting shot of a young Black male sprinting down the street with police officers in riot gear close at hand, made the cover of Time magazine.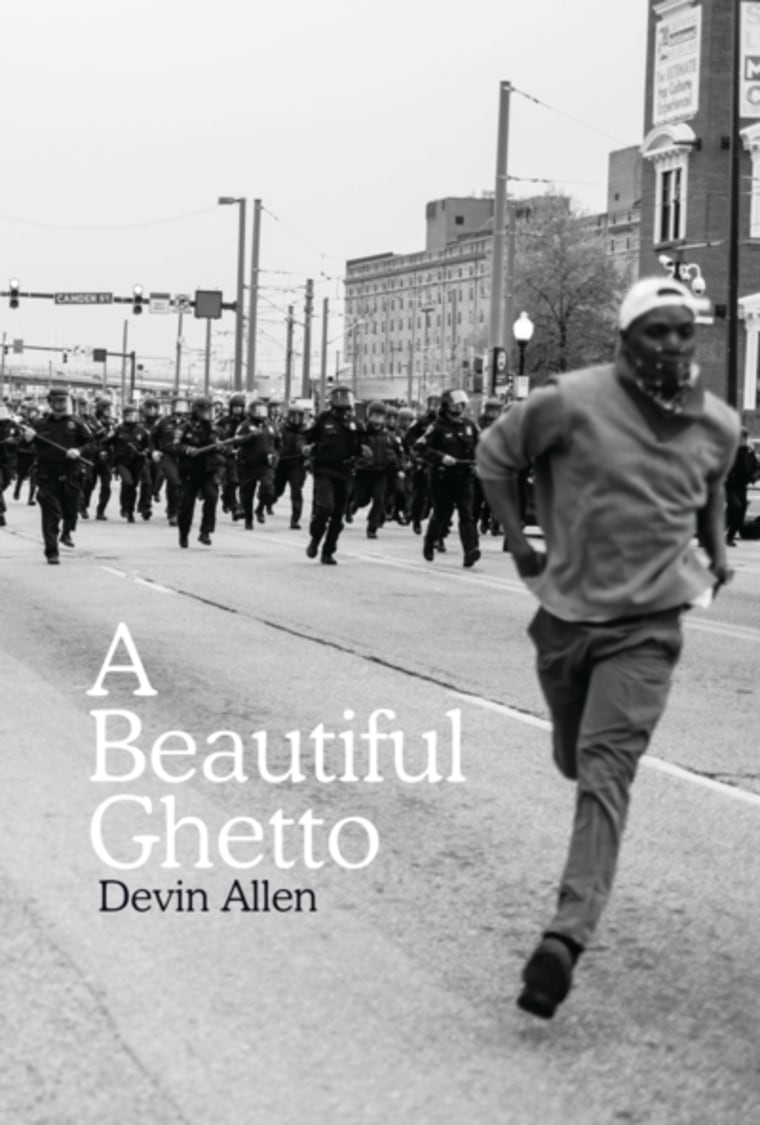 Since that time, the lensman's star has continued to rise.
Allen's photographs have been featured in The New York Times, Washington Post and the BBC, to name a few. He's had critically acclaimed solo shows at the Slought cultural center at the University of Pennsylvania, and at the Reginald F. Lewis Museum of Maryland African American History & Culture in his hometown of Baltimore.
Allen's work is part of the collection in the Smithsonian's National Museum of African American History and Culture in Washington, D.C. He's had an exhibit in Venice, Italy, and been featured on Oprah's "SuperSoul Sunday" television program.
Related: Meet Phil Freelon, the Architect Behind the Museum of African-American History
In June, the 29-year-old photographer's coffee table book, "A Beautiful Ghetto" (Haymarket Books) was published. It depicts what some have termed "The Baltimore Uprising," along with snapshots of everyday life in the city.
Allen spoke recently with NBC News; the interview has been edited and condensed.
NBCBLK: Let's talk about the title of the book. You mentioned meeting Princeton sociologist, Mitchell Duneier, who wrote "Ghetto: the Invention of a Place, the History of an Idea."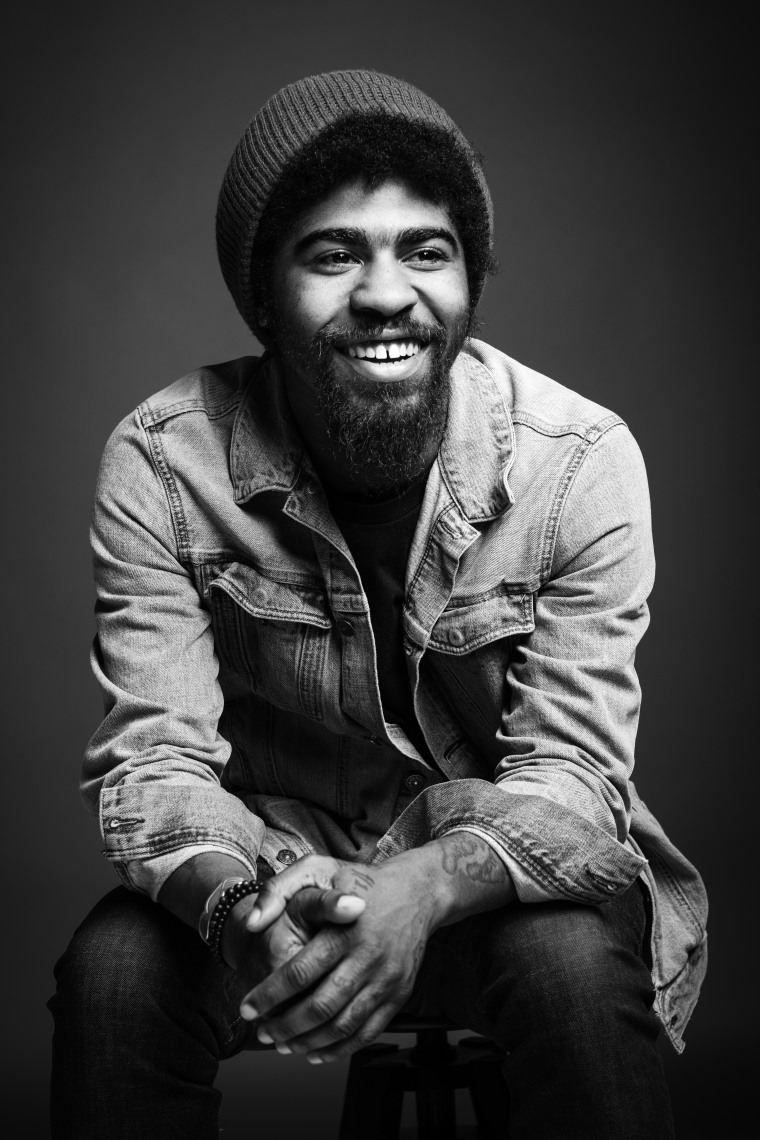 Devin Allen: Yes, he's Jewish and wrote about 500 years of the ghetto. When people hear the word 'ghetto' they think about drugs, negativity, and blight. They forget the original definition wasn't Black people. But what I saw growing up in my West Baltimore community was positivity, too.
We have a lot of love here, that's overlooked all the time. And a survival instinct, because we're being strategically oppressed. There can be joy in the trials and tribulations, so some things about the ghetto are beautiful. It all depends on your perception.
The 100 black and white photos in the book are powerful. How did you decide what to include?
It was a long road. I had about 5,000 images that I had to get down to 1,000. Then I got that down to 100. And there were other concerns. My images are real dark, real intense. The first printing of the book didn't quite capture that so we're releasing another edition.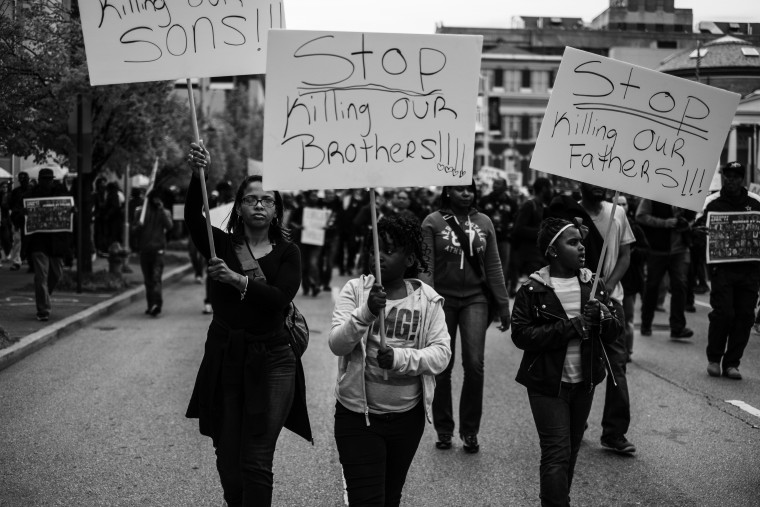 The book isn't just photos. It features essays and writings from Keeanga-Yamahtta Taylor, an assistant professor at Princeton; best-selling author Wes Moore; and Aaron Bryant, the photography curator at the National Museum of African American History and Culture, among others.
These are all people who have been supportive and hooked me up, most from Baltimore. D. Watkins is a writer and college professor who did the introduction. Tariq Toure did poetry. And my mother, Gail Allen-Kearney, wrote about how Baltimore was back in the day.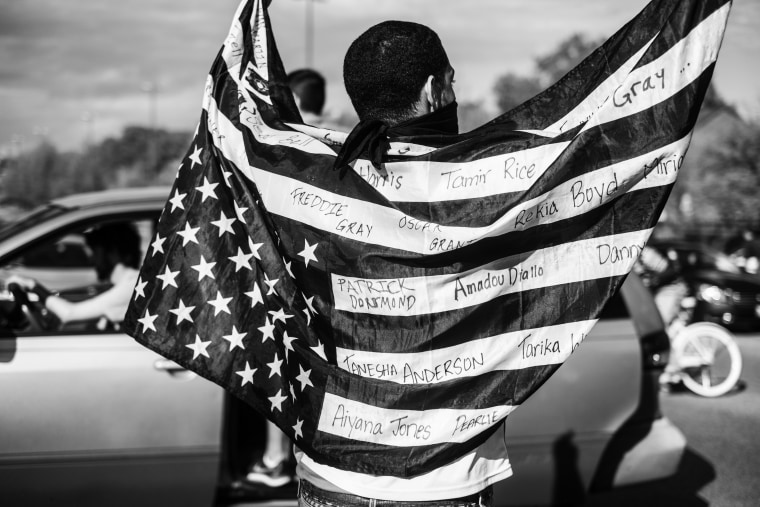 You were recently named one of the recipients of the inaugural Gordon Parks Foundation fellowships, which carries a $10,000 award for artists promoting social justice. Congratulations.
It was an amazing honor. I still can't believe it. I didn't know much about Gordon Parks but I Googled Black photographers and a friend gave me a book. Now he's my idol and my biggest inspiration. He could shoot anything—fashion to documentaries. I wanna be the Gordon Parks of my generation.
I know the fellowship promotes community engagement. You have a youth initiative called the "Through Your Eyes," project right?
Yes, I try to be accessible within the community. For awhile now I've given cameras to different kids around Baltimore. I did crowd-funding and people donated; Russell Simmons gave $25,000. I love working with kids--I've done photography workshops and an exhibition of the students' work. I have an eight-year-old daughter and she shot her first protest at six-years-old.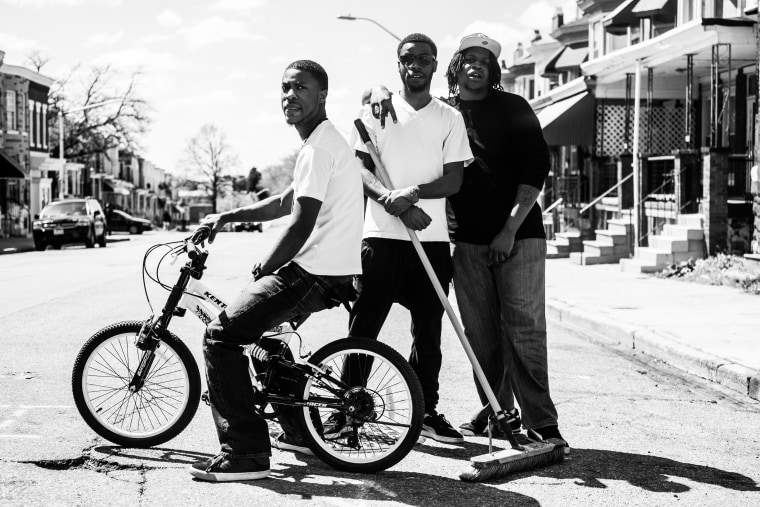 So the last time we spoke, you mentioned that you didn't have a camera because you'd given it away to a budding photographer. Did you get a new one?
I'm part of the Under Armour team, which is a whole new experience. I've never made this much money before. I've traveled to Tokyo, Shanghai, Hong Kong and other places.
They have great equipment, but I don't use it outside of work. I gave my personal camera to someone who really needed it. I use my iPhone a lot, but I met Swizz Beatz [producer and husband of Alicia Keys] through the Gordon Parks Foundation and he gave me his camera. He was just like, `Here, take this.'