Like many of the local businesses across the street from the Quicken Loans Arena, Akin Alafin has been anticipating big profits this week. However, because of a set of barricades in front of his business at 627 Prospect Street, just the opposite is happening.
Alafin is the owner of Stonetown, a popular soul food restaurant downtown. The veteran African-American restaurateur recently acquired the place after an investment group didn't do too well with it. He took control of Stonetown just in time for the four-day Republican National Convention and the 30,000 visitors expected to descend on the city.
But the prime spot at Prospect and 4th Street is located directly in the path that Republican National Convention delegates must pass to enter the arena.
"If people don't know I'm here they won't come here. We've done horrible, horrible business since the RNC has come here," Alafin told NBCBLK. "This is the worse business I've ever done in my career. I don't believe in conspiracies, but this will make you question that."
RELATED: Black Delegates and Politicos Remain Undaunted Despite Trump Controversies
It's also where the Secret Service has put up metal fencing that they move in and out of the way for their vehicles. This makes it look as if the sidewalk in front Stonetown can't be accessed, which isn't the case.
"They put these barricades up around my restaurant and I'm the only one affected by it over here at Prospect," Alafin said. "I've searched and searched to try and figure out why and what are they trying to protect. They've got two layers of barricades for no reason."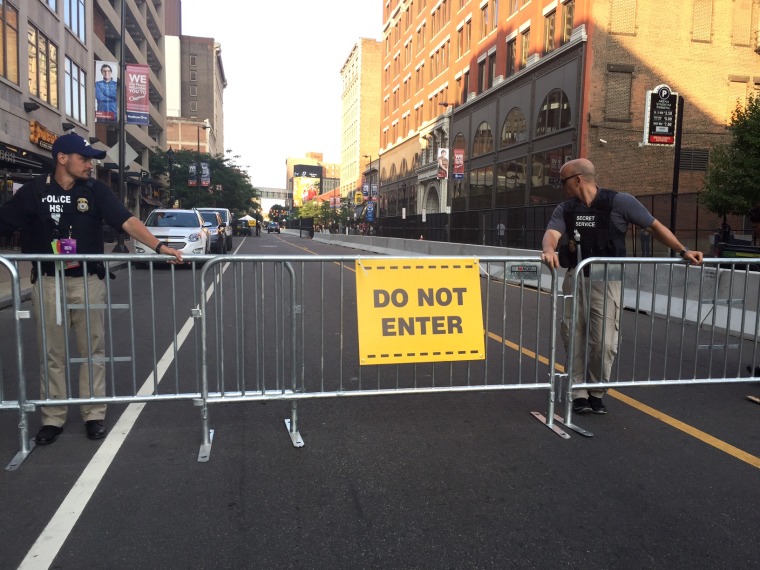 Alafin has been in the restaurant business for over 20 years. He grew up watching his mother who owned the Cleveland-born restaurant Angie's Soul Food, now called Angie's Soul Cafe. After his mother retired in 2009, Alafin opened his first restaurant in 2010 and now owns five soul food restaurants. He is the owner of Zanzibar Soul Cafe in Shaker Square in Cleveland and four Angie's Soul Food locations: three in Cleveland and two in the city's suburbs of Warrensville Heights and Garfield Heights.
RELATED: Cleveland Film Series Reveals a Side of the City Delegates Probably Won't See
"I reached out to my local politicians and they said it's Secret Service, they can't do anything about it," Alafin said. "I just have to continue the best I can and pay my rent pay my bills and make sure my employees get paid."
Alafin says he was informed by the staff of Cleveland's Mayor Frank Jackson that nothing could be done. Like many of the businesses around the arena, he was also a part of the planning beforehand where he was informed the convention would have no adverse impact on his business.
"Everyone on the other side of those metal barriers is doing phenomenal, phenomenal business," Alafin said. "I'm the only one -- there's nobody else over here [within the barriers] except me. It's just ridiculous.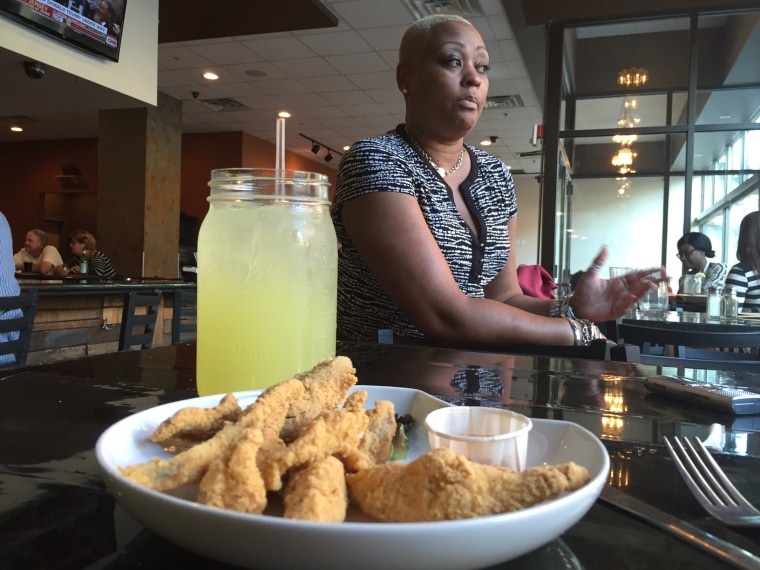 "They say that people that are coming to the restaurant they'll let through but 85 percent of any restaurant's business in downtown Cleveland is pedestrian traffic and people walking by. You don't know what you want until you see it. It's BS that's the reality of it."
Stonetown manager Susan Singleton echoed much of what Alafin had to say.
"We had a meeting prior to all of this with the business owners and law enforcement on what was going on," Singleton said. "We were misinformed about a lot of things. My big concern was making sure that my employees were able to get here safely. But there have been so many problems with just them getting to work...we were misinformed about just getting to work."
A few observant visitors to the city and others have figured out that Stonetown is open dispute the fact that it remains behind metal barricades with signs reading "do not enter" and police standing nearby. But Stonetown is not thriving like many of the businesses nearby.