As President-elect Donald Trump builds his White House team, one of America's most powerful black moguls was among the high-profile names who visited him on Sunday at the Trump National Golf Club in Bedminster, New Jersey.
The private club, set on nearly 600 acres complete with a helipad, was the setting for a discussion that Robert L. `Bob' Johnson— chairman of The RLJ Companies, and co-founder of Black Entertainment Television (BET)—had with Trump and several members of his inner circle.
RELATED: Obama Says He'll Give Trump a Chance, Even If He Attacks Legacy
"I've known him for a number of years, and he knew who I was. He's attended BET events in the past and we both have homes in Florida," said the business magnate, who said the sit-down was facilitated via a mutual friend.
"I thought I would meet to see if there's common ground with someone most in the black community might call an enemy. …it was clearly based on the respect two businessmen would give each other. I had very positive dialogue with president-elect Trump."
Johnson, who became a billionaire after Viacom purchased the cable channel more than a decade ago, said he immediately made clear to the transition team that he is not interested in a government appointment.
Instead, the entrepreneur, whose Bethesda-based company owns a portfolio of hotels, financial services, automobile dealerships, video lottery terminal gaming and more, wanted to share his insight with the incoming 45th president.
Recalling Trump's campaign approach that "blacks have nothing to lose," he urged an evolution with, "tell us what we have to gain. Address our aspirations. And [Trump] agreed with that."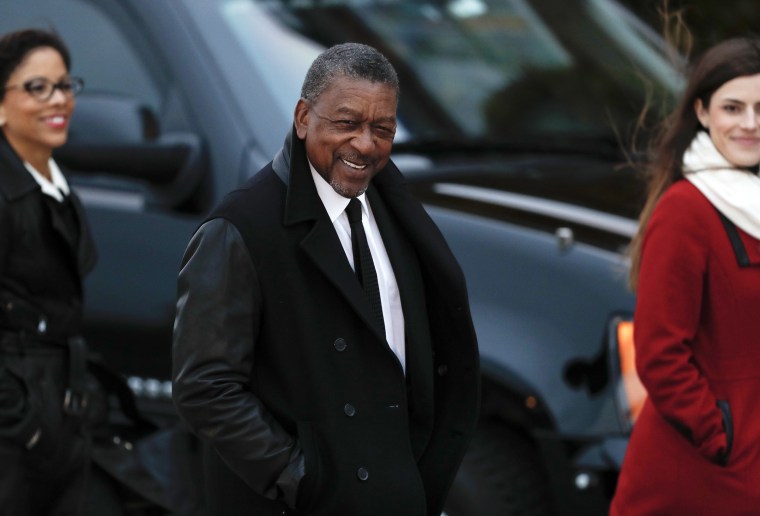 Johnson said that he outlined a series of economic strategies that have the potential to uplift African-Americans across the board.
They include: tax incentives to lure corporations back into inner cities and create jobs; putting more money into African-American banks and ensuring they have ample capital in order to lend and promote community development; and making sure black fund managers and minority suppliers are provided increased federal opportunities.
Another idea on the table: establishing an Office of Urban and Minority Affairs in the White House.
"This would be a special assistant to the President who would meet with his cabinet heads and others, and report to the chief of staff," Johnson said, noting that Trump's team indicated a similar concept was already under consideration. "They asked if I had any recommendations for someone who might lead that."
While stressing that "politics and social issues," aren't his forte, Johnson said his longtime philosophy is that business and economic solutions can empower people and "show social fruit."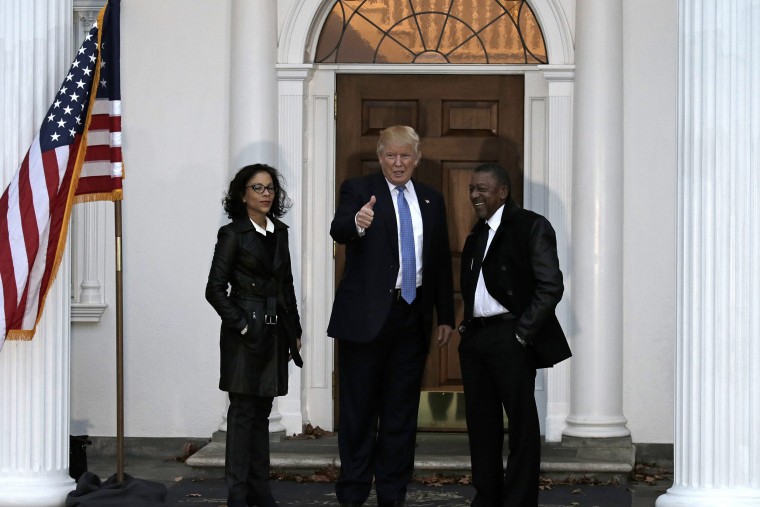 The meeting lasted about 35 minutes, and ended on an amiable note, according to the businessman, who said he intends to closely monitor Trump's first 100 days in office.
"Once he's sworn in, my plan is to go back. Let's start showing. The proof is in the pudding. …We can demand or oppose if we don't think he's acting in our best interests."
RELATED: Black Republican Leaders Validated by Election Outreach Strategy
While noting his longtime support of Hillary Clinton, Johnson said it is time for black voters to return "to a political ideology and an engagement strategy with the two-party system."
"Why shouldn't we, as Black voters, reject the notion that we are locked into one party which undoubtedly limits and dilutes our voting power?," he wrote in a recent essay. "We should, instead, use the power of our vote to support and elect whichever party that best serves our interests."
He cited the words of Congressman William Clay of Missouri, when the Congressional Black Caucus was formed in 1971. "`Black people have no permanent friends, no permanent enemies, just permanent interests.' … black Americans should embrace it as our rallying cry today."