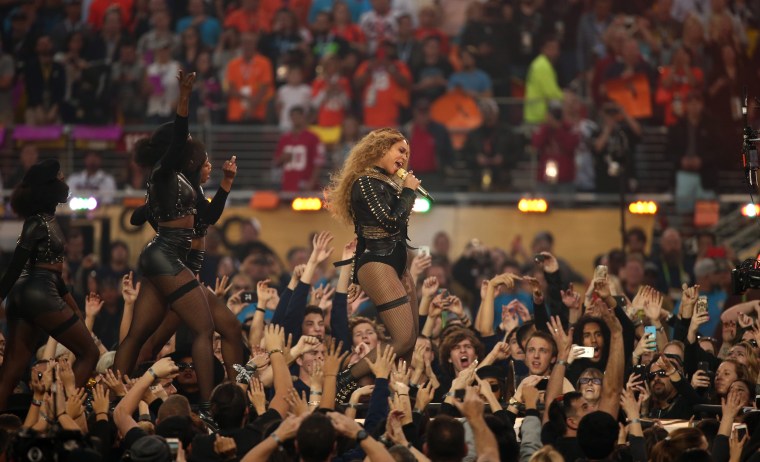 The Beyhive is buzzing again in response to Beyoncé's new interview with Elle Magazine where she addresses those who called her "Formation" video and Super Bowl 50 performance "anti-police."
In an interview released today on Elle.com, Queen Bey promoted her new clothing line Ivy Park (in collaboration with Topshop), motherhood, feminism and shared an official clapback to critics about her visually disruptive, strategically provocative, conversation-igniting video.
"I mean, I'm an artist and I think the most powerful art is usually misunderstood," Beyoncé told Elle. "But anyone who perceives my message as anti-police is completely mistaken."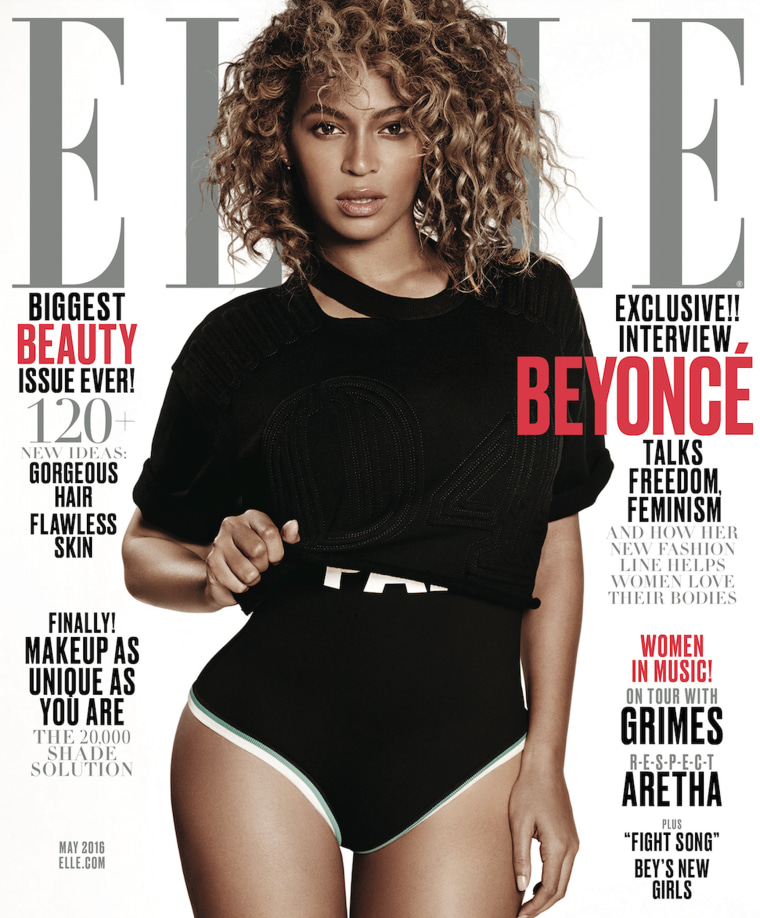 Noting her appreciation for law enforcement, Beyoncé continued, "I have so much admiration and respect for officers and the families of officers who sacrifice themselves to keep us safe. But let's be clear: I am against police brutality and injustice. Those are two separate things."
RELATED: Beyoncé Super Bowl Performance Inspires Protest, Counter-protest
After the video dropped, police unions from Tampa to Nashville threatened to protest Beyoncé's shows and music. Opposers claimed that elements like the post Hurricane Katrina imagery and moments like the young boy dancing in front of police officers next to a wall that read "stop killing us" in graffiti were unnecessarily critical of law enforcement.
The fact that the name and performance of "Formation" was in part an ode to the Black Panthers did not help either - given the history of the party's issues with the police. Louis Farrakhan even stepped in and offered to provide security for Beyoncé if the police would not.
Beyoncé and her husband have supported several families of victims and protesters in the #BlackLivesMatter movement and her video and stunning performance at the most watched sports event on television moved her support behind the scenes to the forefront during a month where Black history and culture is widely celebrated.
RELATED: OpEd: Decoding Beyonce's Anthem and its Unapologetic Blackness
"If celebrating my roots and culture during Black History Month made anyone uncomfortable, those feelings were there long before a video and long before me," Beyoncé continued. "I'm proud of what we created and I'm proud to be a part of a conversation that is pushing things forward in a positive way."
As the song goes, she knows she's "the woman" because she can spark so much conversation. Many fans took to Twitter today to praise Beyoncé for bringing issues like mistreatment of African Americans center stage.